Campground Overview
Jim and Mary's RV Park is a beautiful, quiet campground located about 15 minutes northwest of downtown Missoula. The park is one of the most well kept and managed RV campgrounds that we have visited. The sites are spacious and the owner has planted beautiful flower beds throughout the park. On the downside, there are limited amenities and the rate was fairly expensive. Overall, it's a great spot to explore the incredible outdoor adventures available in the area.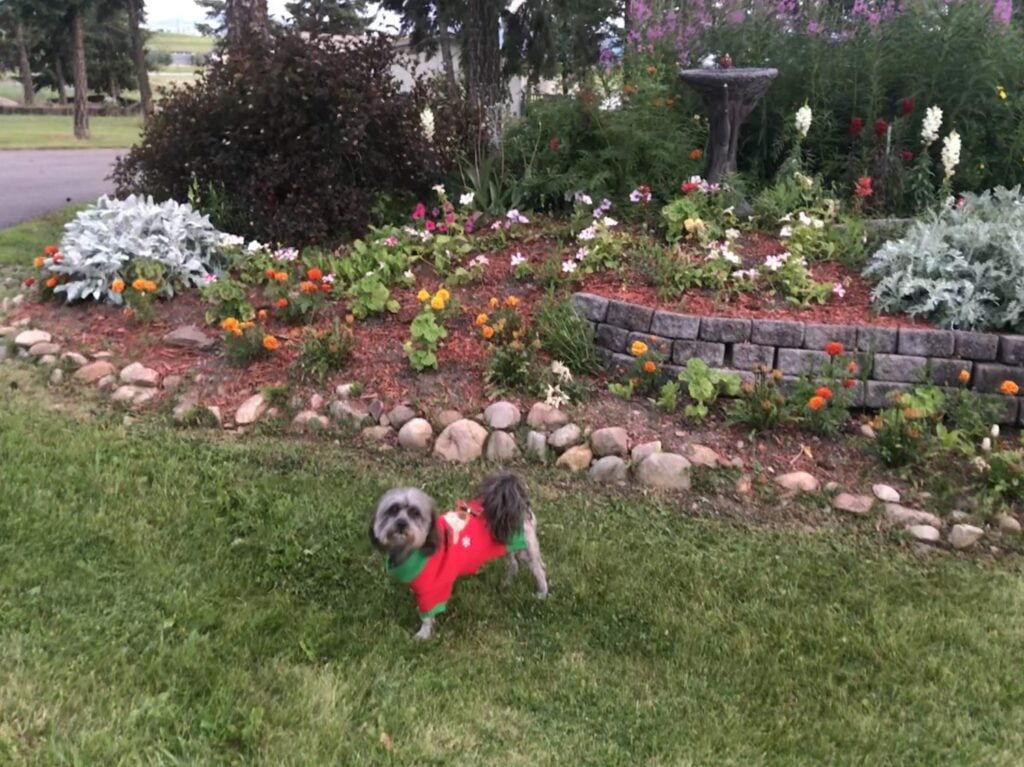 Jim and Mary's RV Park Amenities
While the grounds at Jim and Mary's RV Park are beautiful, there are limited shared amenities. They do provide for campers' basic needs with a bathhouse and laundry room, but there are no other shared facilities. Every campsite has full RV hookups and free access to Wi-Fi and cable TV. During the summer, they host social events including live music by local artists. Even though the park lacks on-site amenities, like a swimming pool or sports courts, there are tons of activities in the area to keep everyone entertained.
Reservations
Jim and Mary's RV Park accepts reservations year-round over the phone or through their online reservation system. When booking online, campers can pay a $25 to lock in the specific campsite of their choice instead of just selecting the type of campsite. Daily rates are over $50 per night, but the park does offer weekly, monthly, Good Sam and military discounts.
When sites are available, Jim and Mary's RV Park does accept walk-in and after hours campers. If you arrive after hours, stop by their office porch for instructions and site availability before selecting a campsite.
Things to Do Nearby
Montana is an outdoor lover's paradise. Within an hour drive of Jim and Mary's RV Park, there are endless beautiful hikes. Downtown Missoula has lots to offer as well. Below are my top 3 favorite activities in the area.
National Bison Range
Established in 1908 by Theodore Roosevelt, the National Bison Range houses and protects a herd of bison. This conservation area allows travelers to experience Montana's wilderness without every leaving your car. A 19 mile loop road gives visitors ample opportunity to spot wildlife, including bison, big-horned sheep and bears. We were super lucky and saw 3 baby bears playing near their mother on our visit. There are also multiple short hiking trails where visitors can get out of the car and stretch their legs.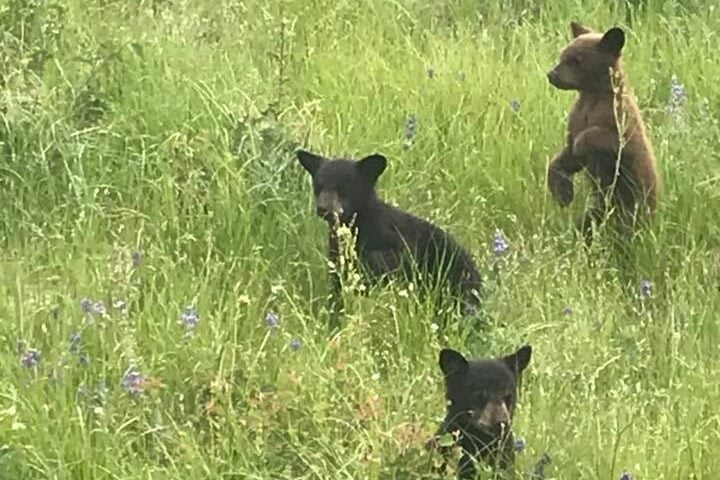 Salmon Lake State Park
Nestled along the Clearwater River between the majestic Mission and Swan Mountain ranges, Salmon Lake provides a beautiful and tranquil setting to enjoy swimming and paddling. For campers visiting in late summer when temperatures are usually in the eighties, Salmon Lake State Park is a great place to cool off. Visitors can bring chairs and hang out on the water's edge in the day use area. Dogs on a leash are also allowed.
Riverboard with Montana River Guides
Riverboarding Montana is a bucket list adventure. A guided riverboarding trip through the Alberton Gorge near Missoula, offers big whitewater excitement in an ancient river canyon. So what is riverboarding? It is essentially riding through white-water rapids on a glorified boogie board. It was terrifying, but also one of my all time top travel experiences. If riverboarding sounds too intenses, the company also offers traditional rafting trips.
---
Missoula, Montana should definitely be on every RVers bucket list, and we plan on returning to Jim and Mary's RV Park next time we are traveling through the region.
Looking for more destinations for your next RV road trip? Check out our 10 favorite RV routes in the USA and our lists of the best RV parks in Florida, Louisiana and Colorado.