Campground Overview
John Prince Park Campground is located within a county park in Lake Worth, FL. We have spent several months here over the last five years enjoying the Florida winters. The campground sits right on beautiful Lake Osbourne so you launch kayaks and boats straight into the water, though I wouldn't recommend swimming because alligators also live in the lake. The RV campsites have full hookups, and are spacious compared to most Florida RV parks.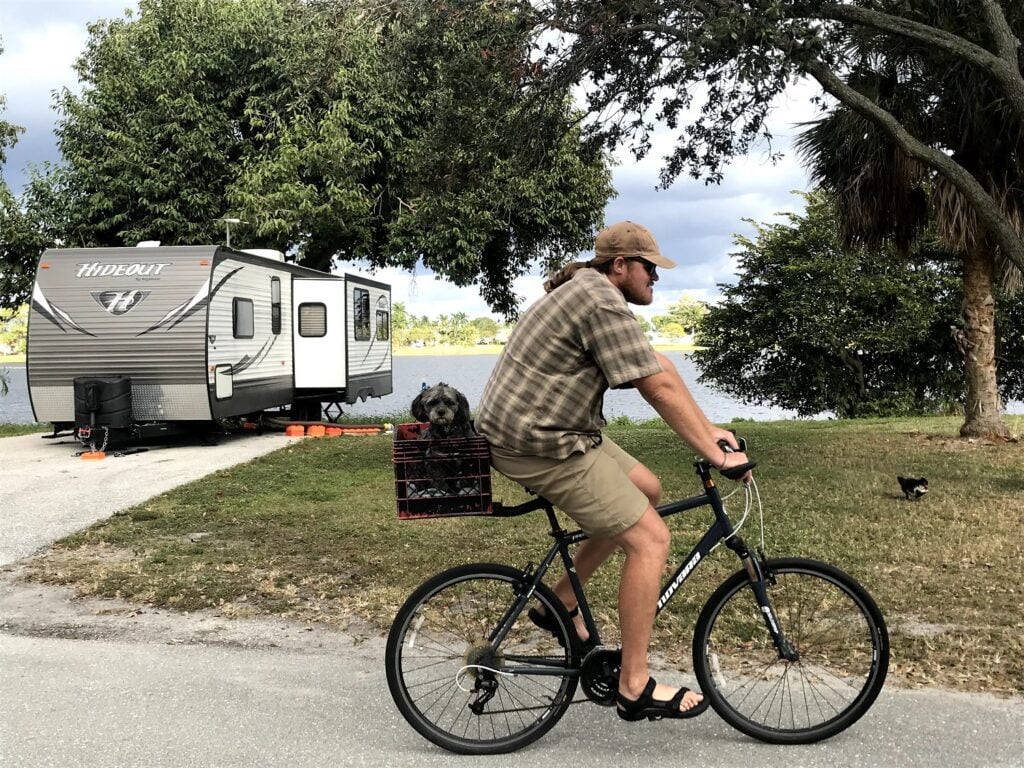 John Prince Park Campground Amenities
Amenities offered at the RV park include the sale of ice and firewood, a boat ramp and a laundry facility. While the campground itself has limited amenities, the connect county park has many recreating opportunities. Campers can walk of bike to most of the park's features, including walking paths and nature trails, basketball courts, dog park with multiple fenced-in areas, exercise equipment, playgrounds, a golf learning center and more!
Reservations
You can only book campsites directly on the water if you are staying for less than 14 days, but the sites across the road from the water are spacious and have good views as well. Avoid the campsites further off they lake as they are a bit closer together and don't get the breeze off the water.
Reservations for all campsites can be made up to 90 days in advance and must be made by phone. Palm Beach County residents may make short-term camping reservations up to 120 days in advance of the stay. Campers may not stay more than 155 days in any 12-month period. As of the time this article was published, cancellations with a full refund are permitted up to seven days prior to your scheduled arrival date. The park books up quickly in peak winter months so call exactly 90 days in advance to book a prime spot.
Things to Do Nearby
The park is located about 10 minutes from downtown Lake Worth and the Lake Worth beach. It's a cute downtown with several restaurants and bars and has a more laid-back vibe than other ritzier towns in South Florida.
Our top three recommendations for things to do near John Prince Park Campground are as follows:
Go Snorkeling
Getting in the water is the best way to experience any beach. Lake Worth and nearby areas have great snorkeling and scuba diving destinations with a variety of sea life. Just half an hour north of John Prince Park Campground, the Blue Heron Bridge snorkeling trail is an amazing location for both experienced and first-time snorkelers. The Blue Heron Bridge snorkeling trail is about 800 feet long and is home to a wide variety of marine life. With easy access from a sandy beach and an average depth of 6 to 10 feet, it is a perfect place for shore snorkeling as well as shallow water scuba diving.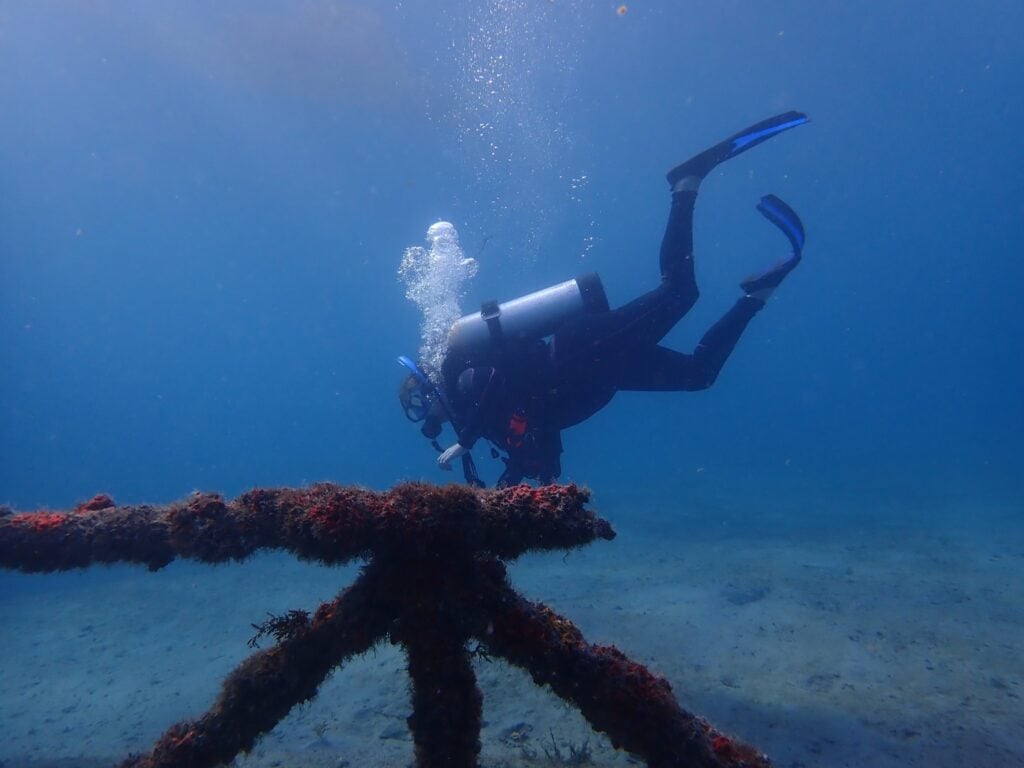 Eat Amazing Italian Food
Rustico Italiano, is hands down the best dining experience in Lake Worth. Located in the downtown, Rustico Italiano is an authentic Italian restaurant serving cuisine inspired by the chef's birthplace of Capri. His signature dishes include elk tenderloin, risotto with wild quail, salciccia cacciatore, veal caprese and buffalo shank osso buco. All of the restaurant's pasta dishes are also delicious and an extensive wine list is available. The restaurant is small, so it is best to make reservations.
Play at the Dog Beach
While Lake Worth has great beaches, they are unfortunately not dog friendly. For campers traveling with dogs, the Jupiter dog beach is a great alternative. Jupiter's dog beach allows dogs off-leash and there are always plenty of other pups to play with. The beach is a 40 minute drive from John Prince Park Campground, but it is definitely worth the drive.
---
If John Prince Park Campground is not your ultimate Florida RV destination, check out these other Florida RV park options: