This post may contain affiliate links. See our affiliate disclaimer here.
Many full-time RVers and van lifers are constantly searching for free overnight parking options. Stealth camping often comes up as an option for free camping. However, many travelers have questions about the safety and legality of stealth camping.
Keep reading to learn exactly what stealth camping is and if it is safe or legal.
What is Stealth Camping?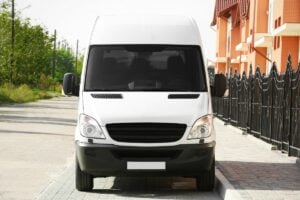 Stealth camping is the practice of camping in a remote or urban location without being noticed or detected by others. There are a variety of more specific meanings of stealth camping.
One one hand, it can refer to camping (in a tent or RV) undetected in wild, remote places. Today many RVers and van lifers use the term to describe parking in places not designed for overnight camping, such as city streets, neighborhoods or parking lots. The latter definition is what we will delve into in this article.
While stealth camping can offer a sense of adventure and free parking, it can also come with risks and legal implications, depending on the location and circumstances.
Is Stealth Camping Legal?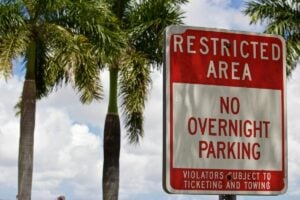 The short answer is it depends. Many towns and cities have banned overnight parking in certain areas. In these locations, stealth camping would be illegal.
However, in areas where overnight parking is legal, stealth camping may also be perfectly legal. Before camping on any city street or the parking lot of any business, campers should research local laws and regulations.
If a location has "no overnight parking" signs posted, then it is clear stealth camping is not allowed. In areas where there is no signage, campers should look up local regulations online.
When trying to stay overnight in a parking lot, ask the business for permission to park overnight inside of just stealth camping in their lot.
Is Stealth Camping Safe?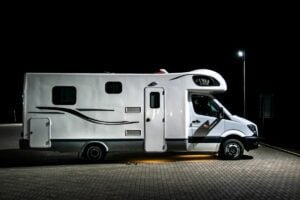 Again, the answer is that it depends. Stealth campers should use common sense when picking a parking spot. To stay safe, campers should select areas that are well lit and generally feel safe.
When you do not have explicit permission to park, there is always the possibility of confrontation. Always have a back-up plan, and quickly and politely move on if someone asks you to leave.
Why do RVers Engage in Stealth Camping?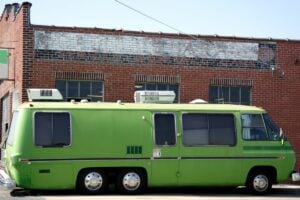 RVers typically engage in stealth camping for one of two reasons. The first is availability of parking. Many cities and towns lack RV parks and campgrounds close to city center. Stealth parking on the street allows travelers to camp close to shops and attractions.
The other reason to try stealth camping is money. Many campers are unable or unwilling to pay upwards of $50 per night for a campsite close to a city. Stealth campers take advantage of free parking to camp for free overnight.
Tips for Stealth Camping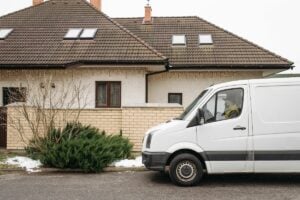 Don't Engage in Illegal Stealth Camping
We highly advise against sleeping in your RV anywhere overnight parking is prohibited. The risk of a fine (or even an arrest) is simply not worth it.
If you truly cannot afford a proper campsite, there are still plenty of free overnight camping options that are safe and legal.
Avoid Camping in Neighborhoods
Even if there is no law prohibiting overnight parking in the area, we still do not recommend stealth camping in residential neighborhoods.
The residents are likely to be aware of the vehicles typically parked on their streets, and the presence of an unknown RV might make them uncomfortable. In turn, they are more likely to call authorities to investigate you or hassle you in another way.
Buy a Small Van or RV
The smaller your vehicle, the easier it is to be stealth. Not only are large RVs more noticeable, they also are harder to park. A van or a small Class C RV that fits into a normal size parking space will have more options for stealth camping.
Don't Set-Up Camp
When stealth camping, never set-up camp outside of your RV. Leave slide outs in, and do not set-up chairs, grills or other outdoor equipment.
The whole point of stealth camping is not being noticed, and setting up camp will definitely draw attention. Also, just because overnight parking is allowed does not mean business owners or local authorities will appreciate you having a party on the street.
Get Blackout Shades
Blackout shades serve two purposes, they help you stay stealth and they keep street lights out of your RV. Anyone who has ever walked around a campground knows that when the lights are on inside and shades are open, people outside can see everything inside.
Blackout shades prevent people walking by from seeing you inside your RV. They will also help you sleep better by blocking out light from cars and streetlights.
Have a Back-Up Plan
If you are stealth camping without explicit permission to park, there is always a chance you will be asked (or told) to move in the middle of the night.
Always have a list of alternative parking options in the area in case you need to move on.
Alternatives to Stealth Camping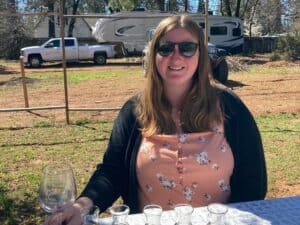 There are many free and affordable alternatives to stealth camping that do not involve the stress of having to be discreet.
Retail Stores
Several chains of retail stores and restaurants, such as Walmart and Cracker Barrel, allow RVers to park overnight in their lots. These businesses do require permission from the store manager before parking, but do not charge any fees for parking.
Rest Areas
Some rest areas allow travelers to park overnight. Rules vary by state and location, so look up state rules online or read signage at the rest stop before parking overnight.
Truck Stops
Truck stops can be another great option for RVers looking for an easy place to park overnight. Some truck stops offer free parking, while other charge up to $20 for 24 hours of parking.
Just don't forget to pack earplugs, as truck stop parking lots are generally pretty noisy.
Harvest Hosts
Harvest Hosts is a club that offers free RV parking at wineries, breweries, farms, museums and golf courses across the country. Some of the most unique camping spots include alpaca farms, an active salt mine and an air museum, all of which are much cooler than hiding in your RV on the street.
The program also provides an opportunity to support local businesses and meet the people who run them. Sign-up now using this link and receive 15% off your Harvest Host membership.
Boondockers Welcome
Boondockers Welcome is another RV club that connects members with free RV parking on private property. Host members offer free camping in their driveway or on their land. While there is a fee to join, you can earn subscription credits by becoming a host in the program.
Boondockers Welcome is also expanding globally with host sites available in Europe, Australia and New Zealand.  Click this link and enter code BWFRIENDS15 get the best price (15% off) on a Boondockers Welcome membership today.
RV Parks
If you have a little extra money to spend, an RV park or campground is the easiest place to stay. Many travelers choose stealth camping in big cities because they want to stay close to the action.
However, there are often RV parks super close to cities (or even in the city, like this one in New York City).
FAQ about Stealth Camping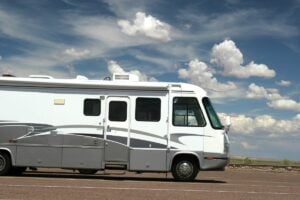 Still have questions about stealth camping. We will answer them here, If your question isn't answered below, leave it in the comments.
What is Stealth Camping?
Stealth camping is the practice of camping without being noticed or detected by others. This can be camping in wild, remote places or on the streets in urban areas.
Is Stealth Camping Illegal?
It depends. If the business or town prohibits overnight parking, then stealth camping is illegal. However, travelers could also stealth camp in places where overnight parking is legal.
What is the point of stealth camping?
Most travelers chose to stealth camp because they are looking for free overnight parking in a location where they do not have explicit permission to park.
---
Thanks for reading our complete guide to stealth camping. We hope you found some ideas for places to park to your van or RV.
If you are still looking for more free RV campsites, check out the following articles:
Happy Camping!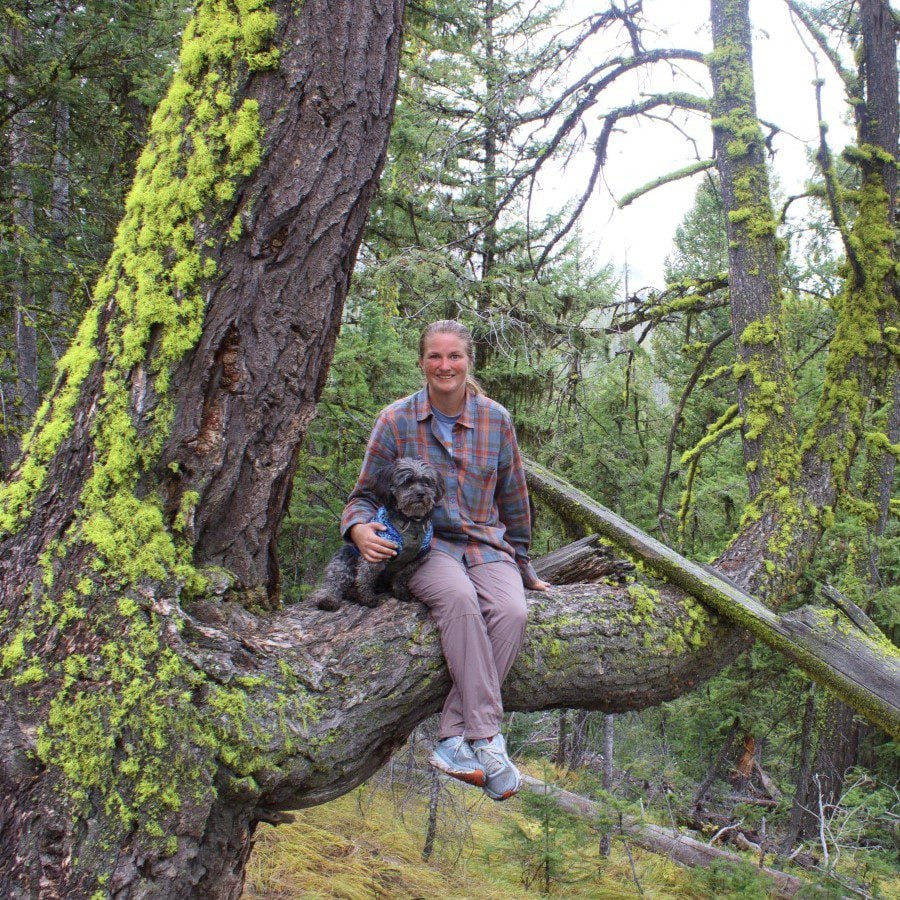 Christina Pate is a seasoned full-time RVer who, along with her husband Justin, has journeyed across the US, Canada, and Mexico. Drawing from her extensive travels, RV repairs and RV renovations, she founded Travels with Ted to guide and inspire fellow RV enthusiasts. Christina is also the co-author of The Owner's Guide to RV Maintenance and the creator of My RV Log Book.