This post may contain affiliate links. See our affiliate disclaimer here.
I have been living in a fifth wheel RV since 2016. My husband and I have driven across the country (and into Mexico and Canada) countless times and towed our RV thousands of miles. We've also experience blown tires, hours-long traffic jams, a leaky RV toilet and dysfunctional safety alarms. In this article I share 12 Tips for RV Travel that will ensure your camping trip is a success. Learn from our mistakes and RV like a pro!
Tips for RV Travel
Before you can enjoy a weekend of exploring and grilling, you need to make it to the RV park. Here are our top RV travel tips to ensure a smooth, safe road trip.
Keep Google Maps Open
Google Maps is a handy app for directions, but its real time traffic feature is great for long road trips. Always leave directions open on Google Maps, and you will be alerted before you hit road work or a traffic jam. We always follow this rule after needlessly being stuck on an interstate for over two hours. Keep a road atlas on hand, so you can double check that there aren't any low clearance issues on alternate routes. Click here for all of our recommended RV camping apps.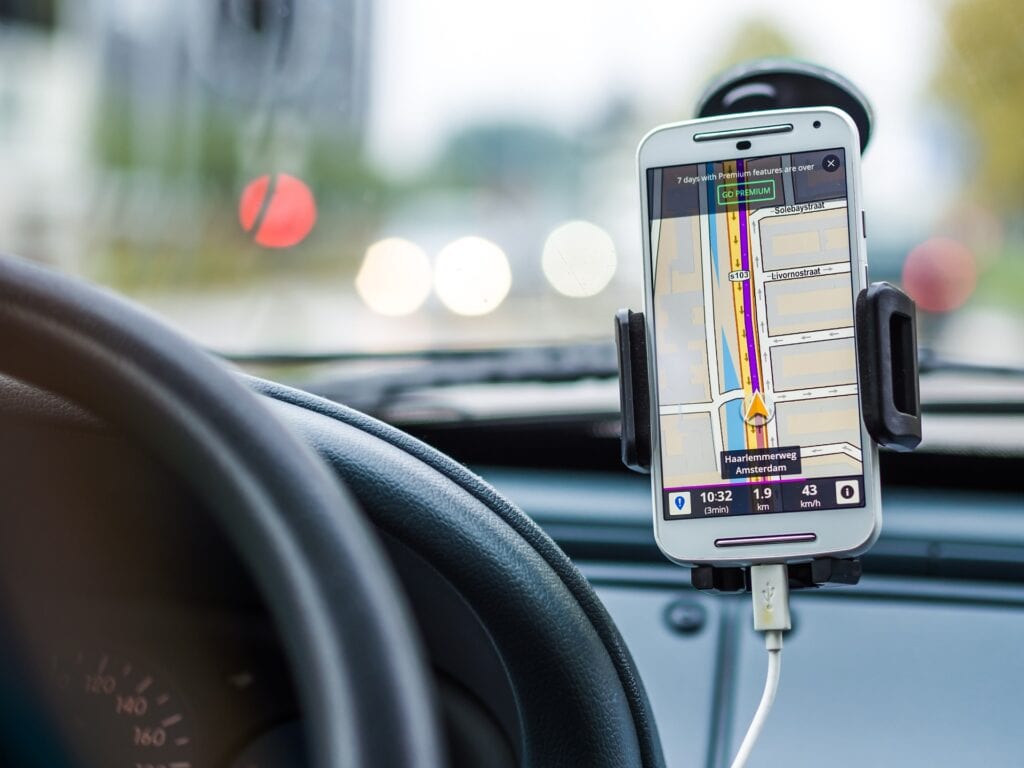 Check Tires Frequently
Tire blowouts are one of the easiest ways to ruin an RV road trip. To help prevent blowouts, you should visually inspect your tires and check your tire pressure before your trip and at each stop. When visually inspecting your tires, look for scrapes, bulged areas and tread wear. Always err on the side of caution and replace any tires with visible issues. You can use an affordable handheld gauge to check your tire pressure. Alternately, costly tire pressure monitoring systems allow you to constantly monitor tire pressure without stopping. If you RV frequently, I recommend buying a portable air compressor so you can adjust tire pressure at your home or the campground before traveling.
Fuel Up Often
Motorhomes and trucks towing trailers are never going to get great fuel economy. RVers should always try to fuel up often and never let their tanks approach empty. Keeping your tank at least half fuel will give you a buffer if you hit a traffic jam or find yourself on a long stretch of road without a fuel station.
Arrive at the Campground Before Dark
When planning your RV trip, allow time for delays to ensure you will arrive at the campground before dark. Plan to arrive at least 3 hours before sunset, so you have plenty of buffer time. Backing in an RV, leveling an RV and setting up hookups can all be stressful for new RVers. That stress will only be exacerbated if you have to do everything in the dark. If your destination is far from home, look for fun stops along the way and break up the drive over multiple days.
Make a Checklist (and Use It)
Every RV owner should have a travel day checklist. Your checklist should include your process for hitching your trailer or towed vehicle, items to store or secure and travel essentials to pack. You can download our checklist here. After checking off all the tasks on your list, always do a final walk around the RV to make sure everything looks good before hitting the road.
Weigh Your RV
Here is a simple tip for RV travel: If you don't know how much your RV weighs, then it probably weighs too much! If you are pulling a trailer RV, its weight needs to be within the range of your vehicle's towing capacity and your tires' load capacity. If you are driving a motorhome, your weight needs to be under the RVs' cargo carrying capacity. Once you determine your max weight, you can weigh your RV at a local truck stop. Remember to account for all possible additional weight (additional people, full tanks, etc.) when determining if your rig is too heavy.
Tips for RV Camping
Once you've arrived safely at the campground, you are ready to pull out a chair, start a fire and have a few cold ones. Before you crack a beer, make sure your RV is set-up correctly and safely. Here are our top tips for RV travel once you are parked.
Always Have Water in the Tank
If you are staying at an RV park, your RV will be connected to city water. However, before turning on the water connection, you should always add some water to your fresh water tank. Sometimes campgrounds cut off the water unexpectedly. Always having water in your tank ensures you won't ever be without a functional bathroom and kitchen. When traveling, its also nice to have some water in the tank for bathroom breaks but don't fill the tank completely so you don't add too much weight. See our beginners guide to RV holding tanks for more tank tips and tricks.
Use a Surge Protector
Surge Protectors are one of the most important pieces of equipment to protect your RV. You should use a surge protector every time you plug into shore power. Surge protectors protect your RV from surges in power due to lightning or other issues, and they also protect your from incorrect, dangerous wiring and electrical issues at campgrounds. At each new campsite, turn the power off, plug in the power cord to your RV and plug the surge protector (connected to your power cord) into the box. Then, turn the power on and check the lights on the protector. If the surge protector detects dangerous wiring issues (open ground, open neutral, etc.), turn off the power, unplug, inform the campground and ask for a new site.
Always Level your RV
Never park your RV without ensuring it is level from side to side and front to back. A level RV will be more stable, but leveling is not just for your comfort, it also prevents fires. RV refrigerators are susceptible to issues when not level because the unevenness can cause the ammonia/water solution to accumulate in low points of the system. This interferes with the boiling/condensing of the fridge and can cause an increase of heat. Leveling blocks are the easiest way to level your RV when parked on uneven ground.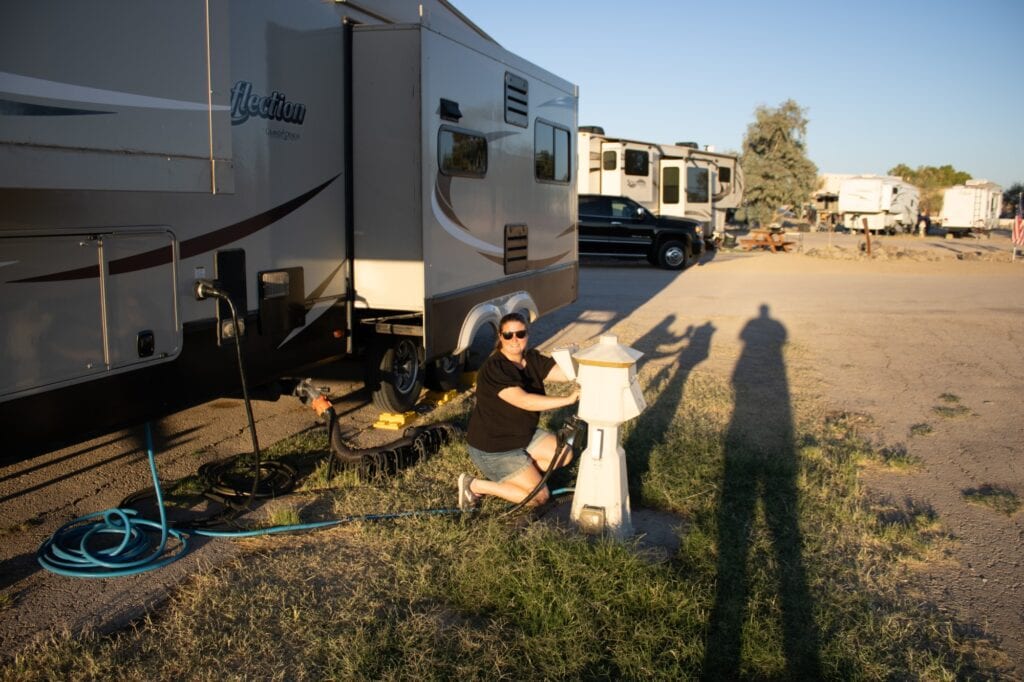 Travel with an Extra Gas Detector
RV gas detectors are an important safety device. However, they notoriously tend to malfunction after only a few years.  When the detectors malfunction, you are alerted by a loud, non-stop alarm. To add to the fun, both of our experiences with malfunctioning detectors occurred in the middle of the night. The gas detectors are simple to replace, so always have an extra one on hand and never travel without a functional device installed. Always be extra careful and make sure you are certain there isn't a real gas leak before assuming a detector is malfunctioning.
Watch for Critters in the Power Box
This one is an easy but important tip for RV travel. When setting up at the campground, always open the cover on the electric hookup box very slowly. These boxes are a great place for little creatures to stay warm and dry. I've been scared by several lizards and spiders hiding out in the power box, so be prepared to meet a new little friend when you are plugging in.
Locate Emergency Services
Unfortunately, our RV travels have included trips to the hospital, emergency vet and storm shelters. To make sure you can seek help or safety quickly, always look up the location emergency services before leaving on your RV trip. When you arrive at the campground, locate the closest storm shelter in case of tornados or other severe weather.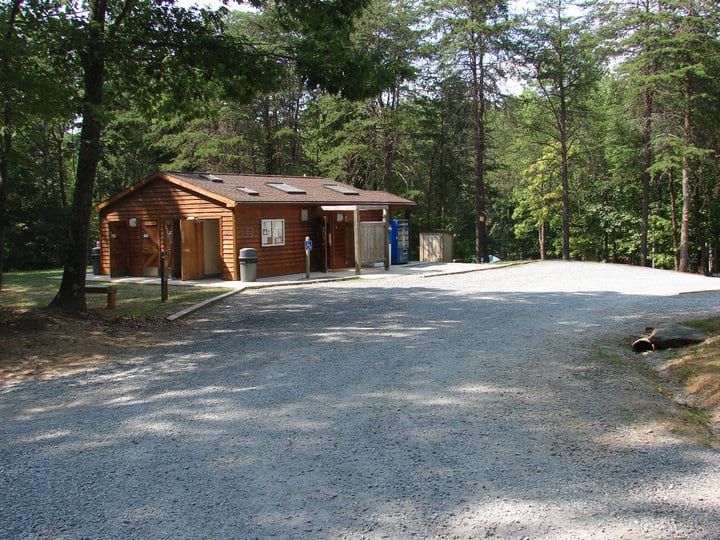 RV travel is a great adventure, and following these simple tips for RV travel will ensure your road trip isn't too exciting. Do you have any other questions about RV travel? Leave your questions in the comments section below.