This post may contain affiliate links. See our affiliate disclaimer here.
This is a guest post by the Outdoorsy Content Team. Outdoorsy is the most comprehensive platform for outdoor travelers to rent RVs in the United States. Check out their site for RV rentals and great destination recommendations. When we first started looking for winter reservations, we had trouble finding any campgrounds that allowed RVers under 55. The Outdoorsy team has compiled their top recommendations for destinations that are friendly to young people looking for warm weather winter accommodations.
Winter RV traveling is not the exclusive domain of the snowbird retirees. While winter can pose some serious issues for the RV traveler, there are several excellent destinations that are worth the effort and offer a great escape for young people. Here are three you may wish to consider.
1. South Florida:
When most people think of winter RVing, the first place they think of is Florida and for good reason. The Sunshine State has some of the most pleasant weather in the country and with moderate daytime temps, lower humidity and plenty of sunshine it is actually more pleasant to visit in the winter then other times of the year.
Not all RVers realize though that there are two different Floridas when winter time arrives. The northern section frequently sees freezing temperatures, particularly at night and can even see snow. The southern section, below Orlando, is where the great weather can be found all year long.
For younger RVers, the Homestead/Florida City area is a great choice. They are close to the Keys, Miami, Biscayne Bay National Park and Everglades National Park with all the things those areas have to offer. While not cheap, the area also avoids the excessively high cost of being in the Keys. Southern Comfort RV resort is a top choice in the area to park your rig. It has a pool and bar/lounge on-site as well as a friendly atmosphere and its location is the perfect jumping off point for many Florida attractions and experiences.
2. Southern Louisiana:
Southern Louisiana offers the young RVer both great weather and perhaps the broadest depth of cultural diversity you can find anywhere in North America. It is one of the few places in the country that you can enjoy a homemade Cajun or creole meal for lunch on the bayou and then dine at a world class French restaurant for dinner.
Of course, winter in southern Louisiana is all about Mardi Gras. The festivities begin each year two weeks before Fat Tuesday, culminating on the final day in a night of total debauchery. Most people's vision of Mardi Gras is that final night taking place in New Orleans. However, Mardi Gras is much bigger than that. There are plenty of activities in New Orleans every day, during that two-week period that allow you to get a great feeling for the celebration without the over the top excesses of the final night. Furthermore, nearly every town in the state celebrates the occasion in some form or another. Many New Orleans residents will actually RV to neighboring areas to partake in their activities. For example, the Eunice area is known for a more classical Cajun approach to Mardi Gras and is a very popular place for the locals to go and celebrate.
Outside of Mardi Gras, the area is well known as a foodie's paradise and there are activities to suit just about anyone's tastes A great place to stay near New Orleans is the Bayou-Segnet State Park. It is located just south of New Orleans in Westwego. The city basically ends at the park entrance and the campground is quite far back, making it a safe and quite place to stay. The park is less than a half hour from the Algiers ferry which will drop you off at the end of Canal Street in the French Quarter. If you plan to go for Mardi Gras it does fill up early, particularly for the last week of celebrations, so make your reservations well ahead of time. Otherwise, it's generally fairly empty during the winter months. 
3. Southern California:
Southern California is an excellent winter place to visit for young RVers. This includes Palm Springs, San Diego, Los Angeles and surrounding areas. The entire area has near perfect weather all winter and the environment offers many opportunities for a broad range of activities for younger people. There is of course a ton of nightlife in the major cities. Palm Springs has several casinos and offers world class entertainment all winter.
The Southern California coast is a well-known offshore fisherman's paradise with many world class fishing charters available from San Diego to Santa Barbara. The area is also home to Joshua Tree, Pinnacles and The Channel Islands national parks which are all great areas for hiking and exploring nature. There are large areas of desert which offer excellent areas for off road vehicle use. Surrounding the desert areas are mountains which get significant snowfall during the winter and provide great opportunities for winter sports such as skiing.
A great place to stay is the Catalina Spa and RV Resort in Desert Hot Springs, CA. It is an outstanding RV resort and is one of the few that is not 55+ in the area. It is also conveniently located only 10 miles from Palm Springs, 30 miles to Joshua Tree NP and an hour to San Diego or Los Angeles. It is also far enough outside the San Diego/LA area that the traffic is not too bad. The main thing to consider when wintering in your RV before retirement ago is to look for parks and campgrounds that do not have any age restrictions. Seek out RV parks that have a wide range of activities and are not a quiet 55+ community. Also look for the resorts and campsites that offer winter rates to snowbirds of all ages.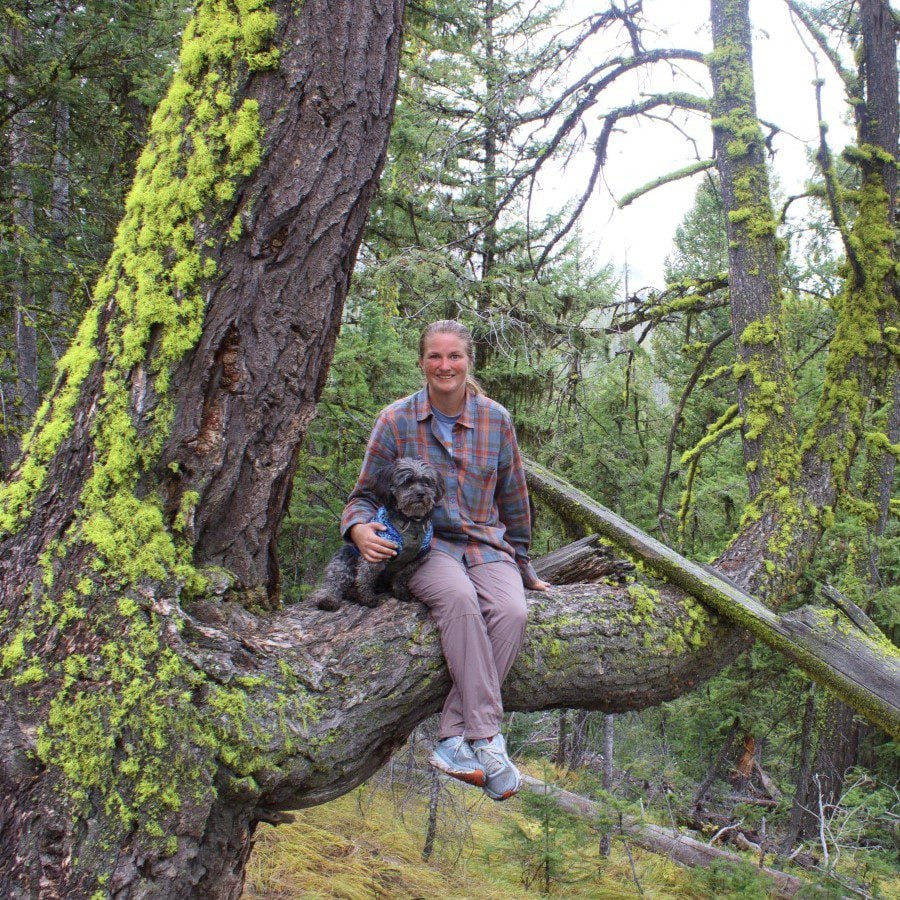 Christina Pate is a seasoned full-time RVer who, along with her husband Justin, has journeyed across the US, Canada, and Mexico. Drawing from her extensive travels, RV repairs and RV renovations, she founded Travels with Ted to guide and inspire fellow RV enthusiasts. Christina is also the co-author of The Owner's Guide to RV Maintenance and the creator of My RV Log Book.