Who Are We?    
Hello! Welcome to Travels with Ted.
I'm Christina Pate, a seasoned full-time RVer, traveling the open roads with my husband, Justin, and our lovable dog, Ted. In May 2016, seeking more adventure in our lives, we took the leap, sold our house, and moved into an RV.
A few years into our travels, I launched Travels with Ted to share our travels and provide guidance to budding RV campers and families considering the RV lifestyle.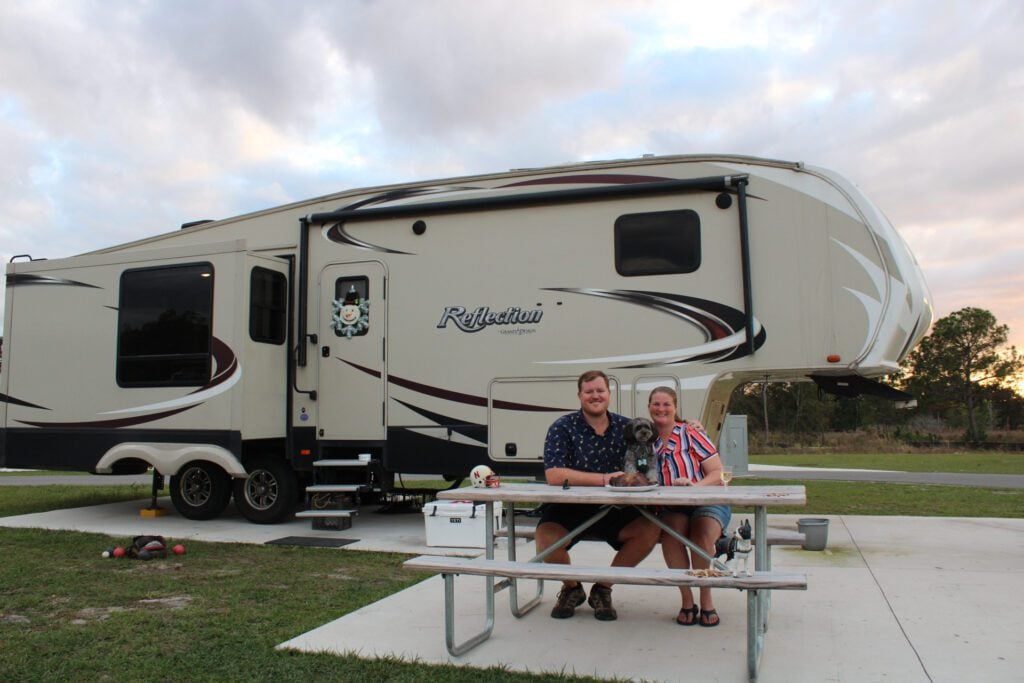 During our full-time RV journey, we have traveled all over the country, and ventured into Canada and Mexico. Along the way, we've undertaken numerous RV renovations and DIY repairs, enhancing our firsthand knowledge of RV living.
Recognizing a need to further assist the RV community, Justin pursued formal education in 2020 and became a certified RV technician. We also regularly attend RV shows and other industry events, ensuring we're always in tune with the latest trends.
We also developed the resources we wished we had in our early years of RV living. We authored an e-book titled The Owner's Guide to RV Maintenance, offering straightforward instructions for routine RV upkeep. Additionally, we designed My RV Log Book to assist RV travelers in recording their campground stays, mileage and maintenance details
We cherish the opportunity to share our knowledge and experiences with fellow RVers. Whether you have questions about the RV lifestyle or just want to share your own stories, we're here to listen.
​Feel free to email me with with any inquiries, suggestions or simply to say hello!
​

Featured In