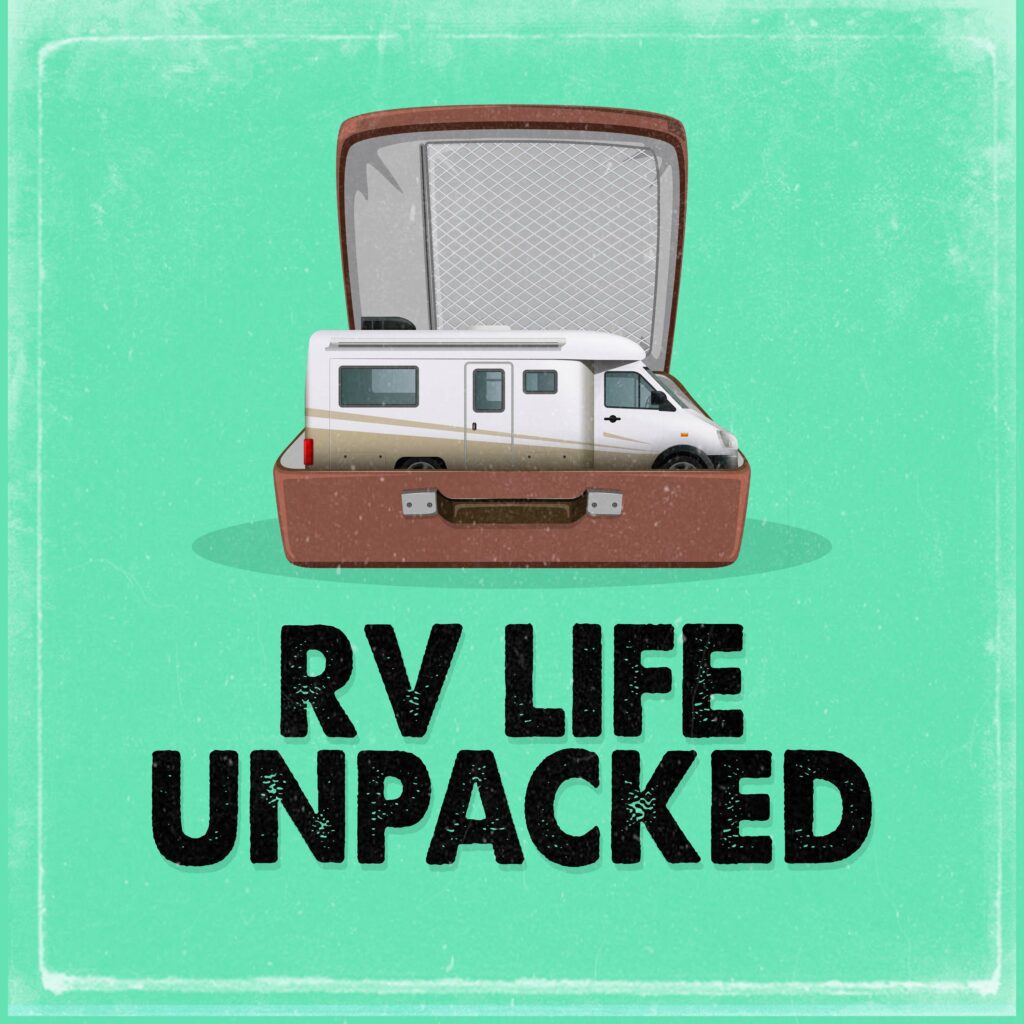 My name is Christina Pate. I have lived in an RV, traveling the country since 2016. On this podcast, I will teach you how to make your RV dreams a reality.
Listen to the RV Life Unpacked Podcast
Click Below to Listen and Subscribe on Your Favorite Podcast App
Apple Podcasts – Google Podcasts – Spotify
Submit your Questions about RV Life
Have a question about RV living? Submit your question below. I will answer it on the podcast.
Please note these questions are anonymous. If you are looking for an answer before my next listener question episode, please include your name and email address with your question.
From City Life to RV Life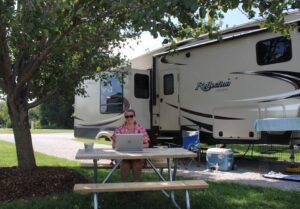 Sometimes life takes you in directions that you could have never imagined. Back in 2014, I was living in New York City and stuck in a cubicle for 60 hours each week. Feeling burnt-out and over city life, my husband and I moved to Raleigh, NC where I telecommuted to my job.
Fast-forward to two years later. I loved working from home, but I was less happy about our routine personal life in the suburbs. I was craving adventure and new experiences. So, we sold our house, bought a fifth wheel RV and hit the road.
Moving into an RV was the best decision I ever made, and I am passionate about helping others live the RV dream. Since 2019, I have been sharing advice about RV travel and RV living on this blog, Travels with Ted. Through the podcast, RV Life Unpacked, I want to reach even more wannabe RVers to help them start their nomadic journey.