Labor fees for RV maintenance and repair typically costs over $100 per hour. At this rate, many RV owners are paying thousands of dollars each year for someone else to perform simple maintenance tasks on their RV. While there are some jobs that should be left to the professionals, most routine RV maintenance does not require any special skills.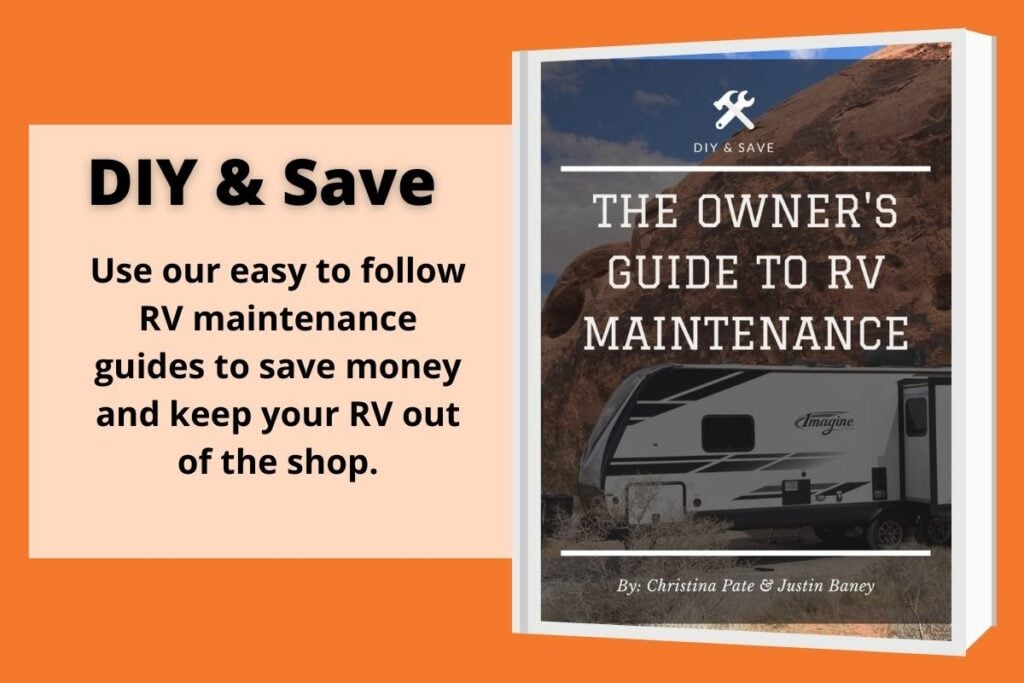 About the Authors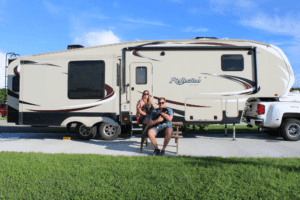 Christina and Justin are a married couple, who have lived in their fifth wheel RV since 2016. Since moving into the RV, Justin went back to school to become a certified RV technician. Christina runs this website, Travels with Ted, providing advice to new RVers. They travel the country eating, hiking and exploring with their dog Ted.
What's Included in the eBook
Our RV maintenance eBook, The Owner's Guide to RV Maintenance, provides step by step instructions on how to complete essential upkeep tasks. For just $24.99, the eBook includes detailed how to guides for:
RV Appliance Maintenance
Water Heaters
Air Conditioners
Furnaces
Refrigerators
Ovens
RV Exterior and Roof Inspections
Exterior Seals
RV Roofs
Entry Steps
RV Holding Tank Upkeep
Dumping and Flushing Tanks
Sanitizing Fresh Water Tanks
Tank Valve Maintenance
How to Check Safety Equipment
Fire Extinguishers
Gas Detectors
Click here to see a sneak peak inside the book!
How Much Will I Save?
Assuming a labor rate of $100 per hour (which is a conservative estimate), the labor for these RV maintenance tasks would cost $1200 each year. On top of that, RV shops will mark-up the price of supplies, such as sealant and anode rods.
Since these easy RV maintenance tasks require few supplies, you will save most of that $1200 each year. We added up the total cost of supplies recommended in our book and the cost to purchase everything was just $210. This includes big ticket items, such as an air compressor. After the first year, your expenses will only be about $60 for extra sealant, lubricants and a replacement anode rod.
As shown in the below chart, using our DIY RV maintenance eBook will save you $1075 in year one, and even more in subsequent years. Therefore, we think our price of $24.99 is a pretty sweet deal.