This post may contain affiliate links. See our affiliate disclaimer here.

An RV road trip is the ultimate adventure, but staying organized in a tiny space can be super difficult, especially for nomads who live in their RVs. Fortunately, Pillowpak has designed products that provide innovative RV storage solutions. In this article, I'll share several great RV organization ideas utilizing Pillowpak's versatile products.
Disclosure: This post is sponsored by Pillowpak
RV Wardrobe Organization Ideas
Finding enough space to store clothing is a major challenge for most full time RVers. Separating clothing by seasons is an easy way to keep your RV closet better organized. The original Pillowpak is the perfect solution for storing off season outfits. The large, 55-liter backpack will easily hold your winter wardrobe while you are chasing summer in the RV. When you reach colder climates, simply hang up your winter clothes and put your summer wardrobe in the Pillowpak. The lightweight nylon material is easily compressed, so it can be stored in the bottom of the closet or in an RV's under the bed storage. The entire Pillowpak collection can fit in the travel bag pictured below.
If you need more organization ideas for your RV wardrobe, Pillowpak's shoe bag is another great storage solution! The shoe bag was designed to store dirty shoes while keeping your floors and other clothes clean. If your RV is short on drawer space, the bags can be placed on the closet floor or hung in your wardrobe using the attached carabiner. While it is called a shoe bag, it will fit a variety of clothing and is great for storing t-shirts, socks and underwear. Click here to see more RV shoe storage solutions.
RV Office Organization Ideas
For digital nomads, another great RV organization idea is utilizing Pillowpak bags to store office supplies. Since most RVs lack a dedicated office space, campers need creative office storage ideas for all of their devices and supplies. An interior laptop sleeve will protect your computer, and the exterior quart-sized pocket is perfect for smaller items like pens and charging cords.
After finishing work for the day, simply pack up your office into the Pillowpack and store it under the dinette table or in another secure spot. Literally putting your work away at the end of each day will reduce clutter and free up space to enjoy the recreational time in your RV. If you plan to work from an RV, also check out our favorite RVs with office space.
RV Adventure Gear Storage Ideas
While modern RVs can be very comfy, most RVers choose the lifestyle so they can spend more time outdoors having exciting adventures. Unfortunately, outdoor adventures often require a lot of gear. For just a moderate hike, I pack boots, water bottles, hiking poles and layered clothing.
Fortunately, the Cubepak is the perfect organization solution for storing adventure gear in an RV. The Cubepak is a convertible packing cube that quickly turns into a lightweight daypack. Keep the pack filled with all of your gear, so it is always ready to go. The Cubepak will eliminate the need for other daypacks and storage bins since it serves both purposes. For adventures with larger gear, like an extended tent camping trip, the original 55-liter Pillowpak is also a backpack.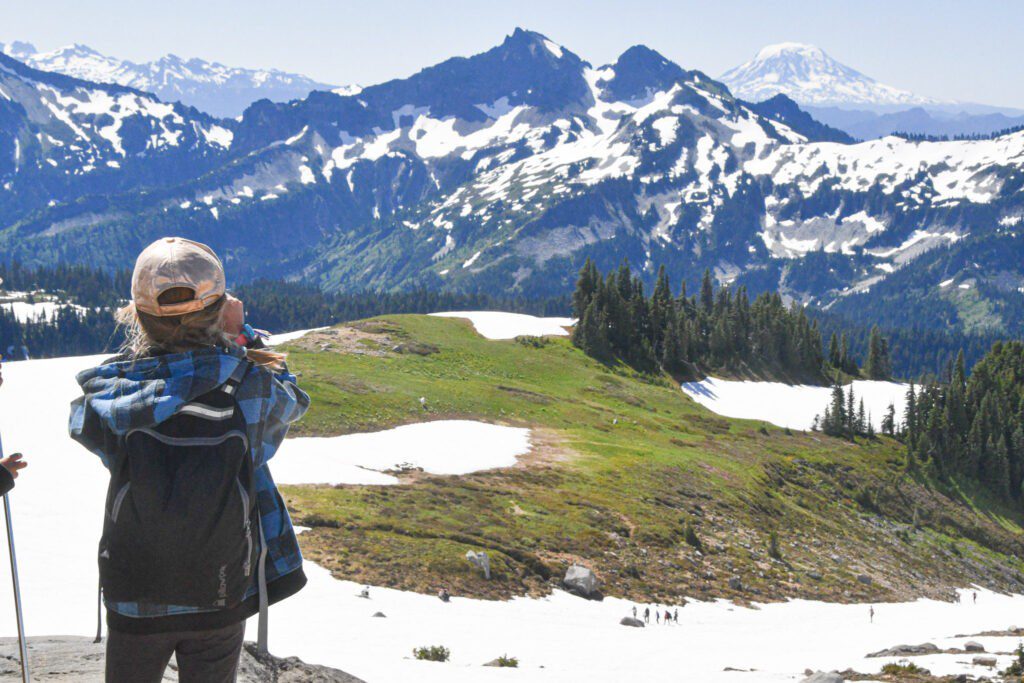 RV Travel Emergency Kits
The Cubepak also makes a great storage solution for first aid and emergency kits. Fill one Cubepak with standard first aid supplies including, bandages, tourniquet, gauze and antiseptic. Use a second Cubepak to create an RV travel emergency kit with tools to handle any less-than-ideal situation. Emergency kit items should include a flashlight, tow rope, warning triangles, jumper cables and basic tools.
RV Toy Organization Ideas
Minimizing clutter is difficult for anyone living in a tiny home on wheels, but it is especially difficult for families with children. But don't worry, we have another great RV organization idea for kids' toys. Pillowpak's Utility Bag, a drawstring bag sized to fit a large pillow, is the perfect place to store toys.
To keep toys organized in the RV, buy a Utility Bag for each child and have them place all their toys in the bag at the end of each day or whenever you leave the RV. The large opening and drawstring closure make the bag easy to pack, and easy to take along on trips to grandma's house. The bag also serves as a good guideline for how many toys to keep in the RV. If the toys do not fit in the bag, it is time to pare down.
Benefits of Pillowpak Storage Solutions for RVers
As you can tell from the above RV organization ideas, Pillowpak offers great storage solutions for both RV living and travel. However, there are several additional features of their products that make them perfect for campers.
Machine Washable
All of Pillowpak's storage bags and cubes are machine washable. RVers can store dirty shoes or laundry in the bags and just throw them in the washing machine after a camping trip.
Lightweight
RVers know that weight is king when deciding what does and does not belong in an RV. All of Pillowpak's bags are super lightweight with the largest bag weighing in at just 1.6 pounds.
Flexible & Compact
Of course, the amount of space an item takes up is also a big consideration for RVers. Luckily, Pillowpak bags are made to take up as little space as possible. The material is flexible, and when not in use the Pillowpak can be easily rolled up and stowed in a stuff sack (stuff sacks will be available with the Pillowpak starting in April 2021).
Durable
Compact and lightweight does not mean flimsy. Campers don't have to worry about quality when purchasing a Pillowpak, as all Pillowpak bags are constructed out of durable nylon ripstop.
Affordable
Finally, one reason everyone loves Pillowpak is the price. The Pillowpack retails for just $59.99, which is a bargain given its many uses. The smaller cubes and bags range in price from $9.99 to $15.99.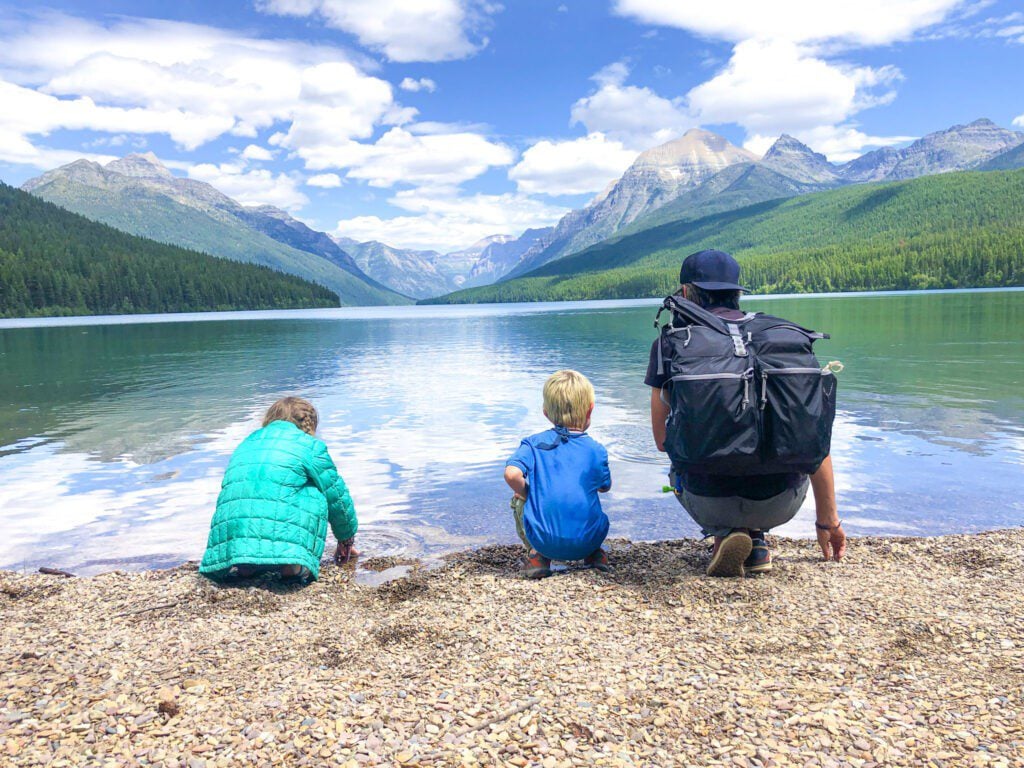 ---
Coming up with great RV organization ideas and storage solutions can be super difficult in a motorhome or travel trailer, but having great storage products helps. So, what are you waiting for? Head over to Pillowpak's website and buy your perfect RV storage solution kit today!
Do you have any original RV organization or storage ideas? Share your best tips with us in the comments section below and follow the #homeiswhereyoupakit hashtag on Instagram for more ideas!