This post may contain affiliate links. See our affiliate disclaimer here.
Camping is often a family vacation, which means RV parks are usually filled with happy, noisy children. For adults without kids (or parents looking for a getaway), here are 10 awesome adult only campgrounds and RV parks to visit.
Please note: These campgrounds allow adults 18 or 21 years of age and older. This list does not include 55+ campgrounds or clothing optional RV parks.
4 Paws Kingdom
Location: Rutherfordton, NC
As the name suggests, 4 Paws Kingdom is a campground built for the dogs. 4 Paws caters specifically to dogs and their adult companions, so campers under 18 years old are not allowed.
Furry campers and their owners can enjoy multiple dog parks, an agility park, private swimming pond and a doggy grooming station. The location in the foothills of the Blue Ridge Mountains also provides many dog friendly hiking opportunities.
All of their campsites offer full hookups and premium sites also include a fenced yard. The adult only campground also hosts regular events where campers can socialize and meet other traveling dogs.
Click here to see the full list of the best dog friendly RV parks in the country.
Beacon Hill Camping
Location: Intercourse, Pennsylvania
Nestled among Amish Farms, Beacon Hill Camping is a quiet, rural escape. While the campground was built to cater to adults, they do allow teenagers 16 years of age or older to camp with their families.
A true outdoor retreat, the campground only offers basic amenities including laundry, a bathhouse and pet exercise areas. However, there is plenty for campers to do. The RV park is within walking distance to the quaint village of Intercourse.
All of Beacon Hill's RV campsites offer full hookups. The beautiful campground also has plenty of large shade trees and views of the surrounding farms. Beacon Hill is open from April through October.
Bear Paw RV Park II
Location: Valdez, Alaska
Adult only campgrounds can be found near and far, even in Alaska. This downtown Valdez RV park is divided into two campgrounds. The family friendly Bear Paw RV Park and the adults only Bear Paw RV Park II.
The waterfront RV park is conveniently located next to the docks where local boat tours depart. Campers can also walk to many local stores and restaurants.
The adults only Bear Paw II offers larger RV campsites in a wooded area. Full and partial hookup campsites are available. The campground is open from May to September.
Champlain Resort Adult Campground
Location: Grand Isle, Vermont
Located on the shore of the lake, Champlain Resort Adult Campground is another peaceful nature retreat. The campground is dedicated to protecting the land and natural environment, and has even closed a campsite to protect a nesting woodpecker.
Twenty-six acres of cedars and orchards provide beauty and shade for campers at Champlain Resort. The RV park also offers laundry, bathrooms and a shaded pavilion.
The RV campsites at Champlain Resort offer full hookups and can accommodate RVs up to 32 feet long. The camping season runs from May to October.
Creekwood Resort
Location: Sautee Nacoochee, Georgia
Located in the north Georgia mountains, Creekwood Resort is designed to offer a quiet camping experience for adults. The campground only permits adults who are at least 21 years of age.
The wooded RV park offers plenty of shade and natural beauty. On-site amenities include laundry, bathrooms, fishing, a dog park, a creek walk trail, horseshoe pits and a play field for other lawn games.
RV campsites at Creekwood Resort include concrete pads and full hookups. The campground requires a minimum stay of 7 nights, so all rates are for weekly reservations.
Edge-O-Dells
Location: Wisconsin Dells, Wisconsin
The Wisconsin Dells are known for being a family friendly destination. Therefore, most of the local RV parks have many amenities for children. Edge-O-Dells is a 21+ campground that provides an adults only escape.
While Edge-O-Dells is kid-free, it's not a quiet place. The resort hosts regular live music performances, and there is a bar and restaurant onsite. Other amenities include a heated swimming pool, hot tub and volleyball court.
The resort offers RV campsites with partial and full hookups. Cabins and motel rooms are also available at the resort.
Hilton Head National RV Resort
Location: Bluffton, South Carolina
Located on South Carolina's southern coast, Hilton Head National RV Resort is the most luxurious resort on our list of adult only RV campgrounds. The resort is split into two sections, with the Water's Edge area reserved for adults only camping.
The RV park is adjacent to the award-winning championship Hilton Head National Golf Course. Campers will also enjoy premium activities and amenities at the resort. The adults only amenities include a beach-entry swimming pool, a hot tub and a cocktail bar.
Water's Edge offers RV campsites with full hookups and concrete pads. Campsites in this area have views of the lake and golf course.
King's Row RV Park and Campground
Location: Las Vegas, Nevada
Las Vegas is the ultimate adult vacation destination, and King's Row is one of the only adult only campgrounds in the area. Only adults 21 years of age and older are allowed.
King's Row RV Park is located just a 15 minute drive away from The Strip and downtown Las Vegas. Amenities at the campground include a swimming pool, two fenced dog parks and rec hall.
The gated campground offers almost 300 RV campsites with full hookups. Many of the sites sit under 50 year old shade trees to help keep campers cool on hot desert days.
Potter's Place
Location: Lebanon, Maine
Nestled in a wooded valley, Potter's Place is a part of the grounds of a 19th century New England homestead and an operating tree farm. This peaceful campground only permits adults 21 years of age or older.
Onsite amenities at Potter's Place include a large pond that is suitable for swimming and paddling, a heated swimming pool and a game room. Campers can also enjoy strolls through the RV park's several perennial gardens.
The campground offers 100 spacious sites with electric and water hookups. A dump station is free for all campers to use, and holding tank pump-out service is also available for a fee.
Click here to the see the full list of the best RV parks in New England.
Wild Duck Campground and RV Park
Location: Scarborough, Maine
Last, but not least on our list of the best adult only campgrounds is Wild Duck Campground and RV Park. Located in southern Maine, this campground only allows adults 21 years of age or older.
Located in the middle of Maine Audubon's Scarborough Marsh, the campground is home to wildlife including waterfowls, egrets, herons, ibises, otter, deer and moose. The Scarborough Marsh is the state's largest salt water marsh and can be explored by foot or canoe.
The campground offers full hookup RV campsites with separate areas for tenting, pop-up campers and vans. During the winter season, the campground is closed.
---
Log your RV Park Stays
After almost a decade on the road, we know how important it is to keep track of your wonderful memories and practical trip details.
To help campers stay organized, we created My RV Log Book to record campground information, RV mileage, RV maintenance tasks and more!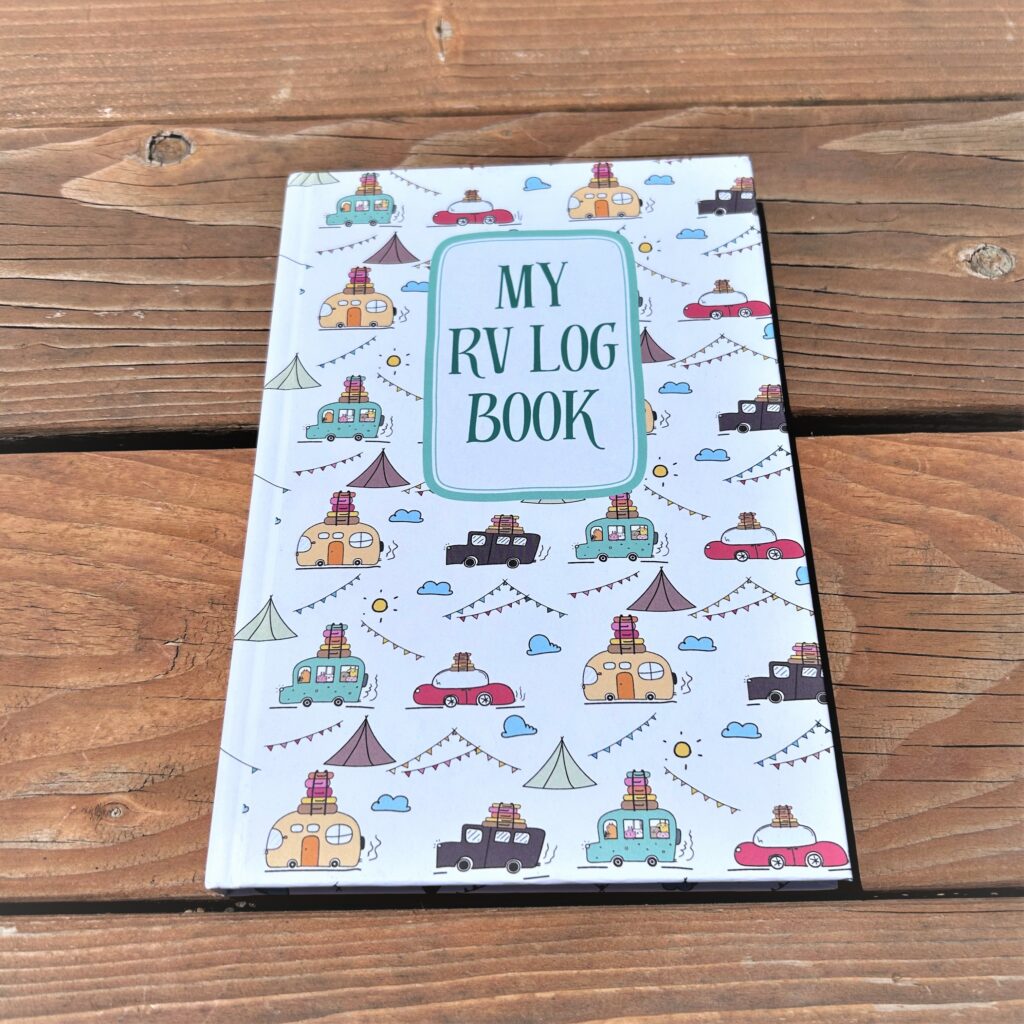 ---
Thanks for reading our guide to the best adult only campgrounds and RV parks. We hope you found the perfect spot for your next camping trip!
If you want to enjoy more camping with less people and less noise, read our complete guide to boondocking. Boondocking or dry camping gives you access to more remote places where you can truly escape the crowds.
Happy Camping!