This post may contain affiliate links. See our affiliate disclaimer here.
Halloween weekend is the perfect time to take a family camping trip and enjoy the beautiful fall weather before winter sets in. To make the most of your October camping trip, campers should add some spooky decorations to their RV.
Here are 25 RV and camper Halloween decoration ideas that will transform your campsite from scenic to spooky!
RV Campsite Halloween Decoration Ideas
The most important camper Halloween decorations are the outdoor ones. Exterior decorations can help instill the Halloween spirit in the entire campground.
Carved Pumpkins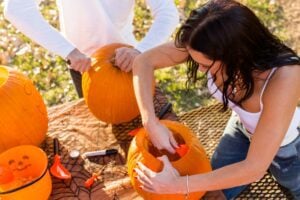 It may be slightly obvious, but carving pumpkins is a great way to decorate your camper for Halloween. We love to find a local pumpkin patch near our campsite and then spend the day creating custom jack-o-lanterns.
To make it even more fun, recruit some of your fellow campers and hold a pumpkin carving contest at the RV park.
Hay Bales as Pumpkin Stands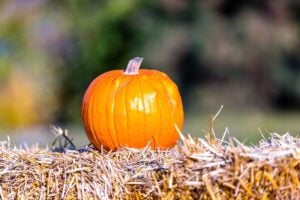 If you are looking for an easy way to elevate your spooky campsite, set-up a few hay bales outside your RV. The bales are the perfect place to display your jack-o-lanterns and add more fall flair to your Halloween decorations.
Picnic Table Cover
A super simple way to decorate you campsite is to buy a picnic table cover with a Halloween theme. While you are at the pumpkin patch, also buy a few mini pumpkins to create a centerpiece for your picnic table.
Witches' Brew Station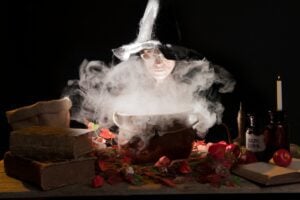 For a fun activity on Halloween day, set up an outdoor table as a witches' brew station. Use cauldrons filled with dry ice to create a smoky potion effect. Then, serve trick or treaters (and their parents) themed drinks from this spooky station.
This is an especially fun idea when staying at RV campgrounds with golf cart parades and other special events. Make sure to follow these guidelines to safely using dry ice for Halloween decorations.
Bewitched Bottles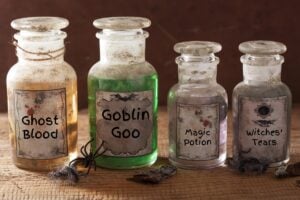 If you have a limited budget or timeframe, skip the dry ice and just collect some old bottles and jars. Fill them with colored water, and label them with names such as "Witches' Tears" or "Goblin Brew." Display these on your outdoor table or inside the RV as mysterious potions.
Fun Halloween Lights
String orange and purple lights up on your RV or drape them around your outdoor seating area. The glow from the string lights provides an enchanting yet eerie ambiance.
Use solar or battery-operated lights, so you don't have to worry about running an extension cord at the campsite.
Spooky Soundtrack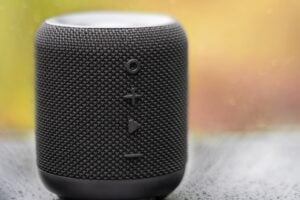 Use a Bluetooth speaker to play Halloween classics or ambient spooky sounds. This audio addition helps in creating a comprehensive haunting experience.
Ghoulish Graveyard
Set up a tiny graveyard using foam or plastic tombstones and moss in your campsite area. Combine this with skeleton decorations and zombie figurines for a full graveyard effect.
Menacing Motion Sensors
If you want to go the extra mile with your Halloween campsite decorations, invest in motion-sensitive props, like this creepy zombie, that come alive when someone approaches. Place these near the campsite entrance for a sudden scare.
DIY Floating Ghosts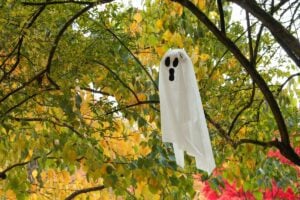 For a truly spooky look, inflate white balloons and drape them with white sheets. Draw ghostly faces on the sheets. Then, hang them from nearby trees or your RV, making them appear as if they're floating.
Haunting Hands
Purchase lighted skeletal hands to stake into the ground in front of your camper. You can go simple with one set of hands or create a super creepy effect by placing them all over your campsite.
Bewitching Broom Parking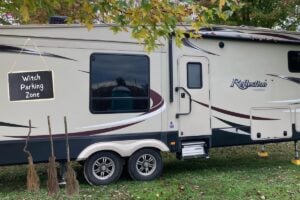 Create a "Witch Broom Parking" zone outside your RV. Display a collection of old brooms and add a sign, ensuring all witches know where to park their flying transport.
Vampire's Vanity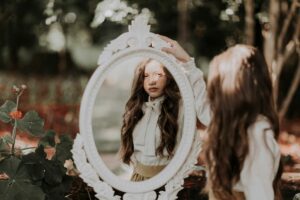 Set up an antique-looking mirror outside your RV with a sign reading "Vampire Self-check." It's a fun nod to the myth that vampires have no reflection. Make sure to put this decoration away if it gets windy or stormy at your campground.
Campfire Skeletons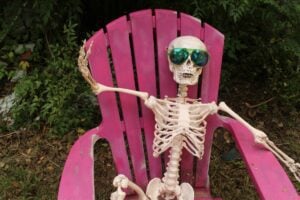 A super fun way to decorate your RV campsite for Halloween is to place plastic skeletons in each of your camping chairs. This set-up will look super spooky at night with all the skeletons sitting around the campfire.
Exterior Camper Halloween Decoration Ideas
Camper and RV siding, windows and doors are easy places to add Halloween decorations. Window and door decorations allow your to decorate the inside and outside of your camper without taking up valuable floorspace.
Bat Decals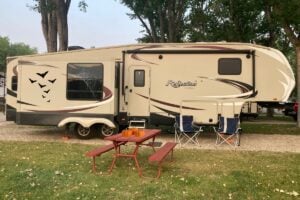 Last year, we decorated simply by hanging removable bat decals on the exterior of our fifth wheel RV. These simple Halloween decorations are the perfect last minute decoration for any RV or camper van.
Haunted Window Silhouettes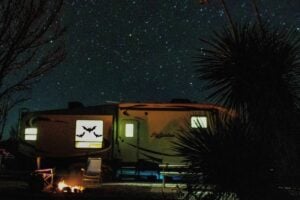 Craft haunting silhouettes using black paper. Shapes like witches, cats or ghosts work well. Affix them to the inside of your RV windows using double-sided tape. At night, with the interior lights on, these silhouettes become eerie shadows for all to see.
Spider Web Window Covering
Buy large fake spider webs and stretch them across the exterior of your RV windows. You can add plastic spiders for an extra creepy touch.
Halloween Window Decals
If you are looking for camper Halloween decoration ideas that require minimal effort, consider buying premade Halloween window clings. These window clings can easily be removed without leaving any residue on your RV windows.
Hang a Halloween Wreath
If you want a classier way to decorate for spooky season, hang a simple Halloween wreath on your RV door. If you are looking for an affordable option, you can often find these at your local dollar store. Use a Command hook to hang the wreath.
Interior Camper Halloween Decoration Ideas
These Halloween camper ideas will fill the inside of your RV with Halloween fun! Keep reading for our best interior camper Halloween decoration ideas.
Candle Light
Use battery-operated candles on RV tables and shelves. These provide a dim glow, adding an old-world haunted house feel to the space.
Creepy Curtain Tie-backs
Craft curtain tie-backs using materials like rubber snakes or Halloween garland. This is a subtle yet effective way to incorporate the Halloween season into your RV interior
Seasonal Throw Pillow Covers
Pillow covers are a perfect way for RVers with limited storage space to decorate for every holiday. Simply switch out the covers on your throw pillows to match the holiday or season. The extra covers can easily be stored in any RV drawer or closet.
RV Séance Area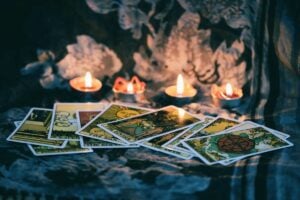 Convert your RV dinette into a mock séance area. Drape the table with a dark cloth, place a crystal ball in the center and surround it with tarot cards and battery-operated candles.
Bats Hanging from the Ceiling
Craft or buy small, lightweight bats and suspend them from the ceiling of your RV using clear string. The illusion of bats flying overhead adds an unexpected touch of eeriness.
Magic Mirror Messages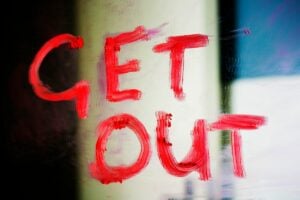 In your camper bathroom, write creepy messages on the mirror using red lipstick or a washable marker. Messages could be super scary, such as "I see you" or "Help me." If you have little kids, it may be better to stick with something more innocent like "Trick or treat."
Chalkboard Art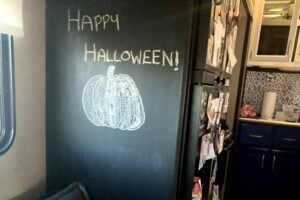 A chalkboard wall is one of our favorite DIY RV upgrades. If you included one in your RV remodel, don't forget to decorate it for Halloween. Hopefully, your art skills are better than mine!
---
Thanks for reading our guide to RV and camper Halloween decoration ideas. We hope you found some creative ways to scare everyone at the RV park!
Once you've finished decorating for Halloween, see our list of festive RV Christmas decoration ideas.
Happy Camping!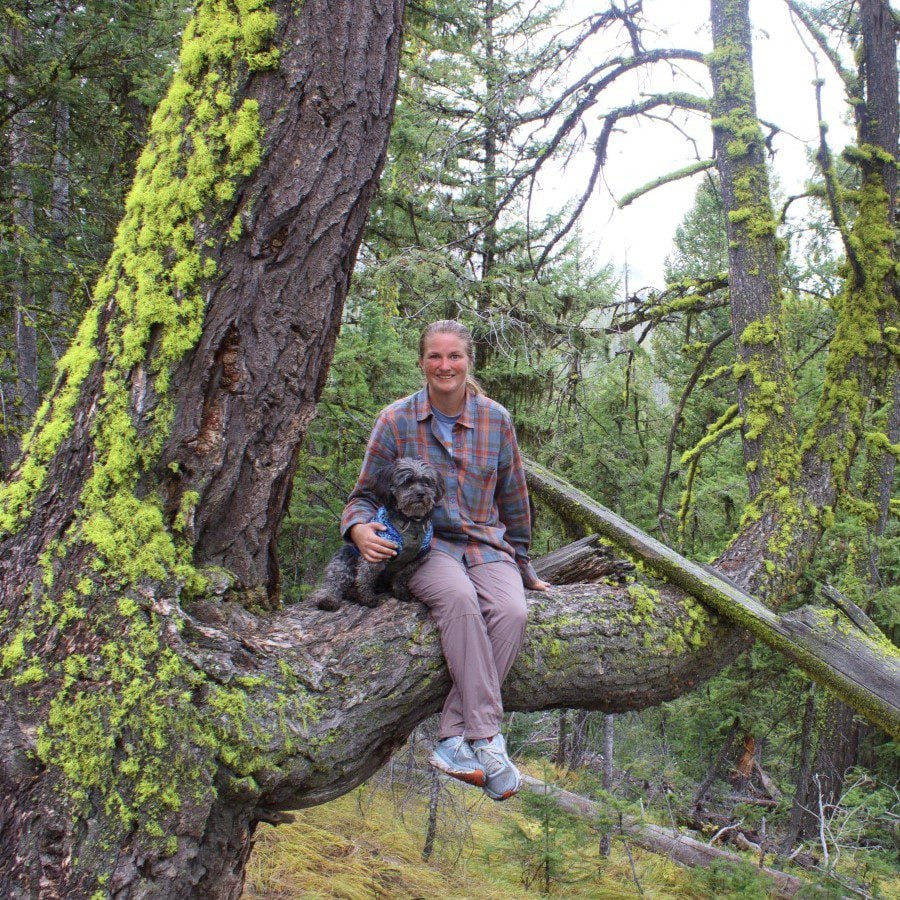 Christina Pate is a seasoned full-time RVer who, along with her husband Justin, has journeyed across the US, Canada, and Mexico. Drawing from her extensive travels, RV repairs and RV renovations, she founded Travels with Ted to guide and inspire fellow RV enthusiasts. Christina is also the co-author of The Owner's Guide to RV Maintenance and the creator of My RV Log Book.