This post may contain affiliate links. See our affiliate disclaimer here.
If you've ever plugged your RV into shore power at a campground, you've probably wondered if you need a surge protector. The answer is a resounding yes!
RV surge protectors can help protect your expensive RV electronics from damage caused by power surges, spikes and other electrical problems.
So, what is the best RV surge protector? We talked to several RV experts and read many more expert opinions online, and they all agree. The Hughes Power Watchdog is the best RV surge protector.
The Best RV Surge Protector
The Hughes Power Watchdog is the best RV surge protector on the market due to its comprehensive features and competitive price point.
About the Best RV Surge Protector
Here are some of the key features of the Hughes Power Watchdog that make it superior to other RV surge protectors.
High Surge Protection Rating
The Hughes Power Watchdog has a surge protection rating of 6120 joules, which is one of the highest ratings on the market. This means that it can protect your RV electronics from even the most severe power surges.
Automatic Shut Off
To prevent damage to your RV, the surge protector automatically shuts down power if voltage drops below 104 or above 132 volts. Once power conditions are stable for at least 90 seconds, the unit will turn back on automatically.
Replaceable Surge Unit
If a massive surge damages your surge protector, you don't need to throw it out and buy a new one. Unlike other products, the Hughes Power Watchdog has replaceable surge modules.
Connected Smartphone App
The Hughes Power Watchdog has Bluetooth connectivity, which allows you to monitor the status of your RV's electrical system, including  voltage, amperage and wattage, using a free smartphone app. The app allows campers to monitor power conditions and receive alerts when something has gone wrong.
Competitive Price Point
The Hughes Power Watchdog is also priced very competitively, especially considering its comprehensive feature set. It is more expensive than some RV surge protectors on the market, but it is affordable compared to other models that also have full electrical management systems (EMS).
Regardless of the price, this surge protector worth the investment for the peace of mind that it provides. The replaceable surge unit also ensures, you will only have to pay for this device once.
50-Amp or 30-Amp
Our review focuses on the 50-Amp Hughes Power Watchdog Surge Protector, but the company also makes a 30-Amp Surge Protector that we recommend just as highly!
What the Experts Say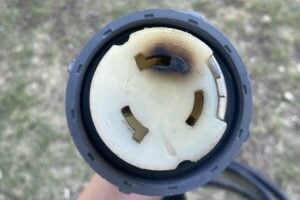 The experts all agree that the Hughes Power Watchdog is the best surge protector. Here are some quotes from RV industry experts about why this product is the top choice to protect your RV.
Conner Lund, a Technical Content Writer at Camping World says: "The best RV surge protector is the Hughes Power Watchdog. The Power Watchdog stands out from the competition in a few key areas: start-up time, joule rating, and replacement cost."
Rueben Hand, a Parts Specialist at Colton RV & Marine says: "We carry the Hughes Power Watchdog…This is more powerful than a standard surge protector that just stops surges. This is going turn your power off if there's any power issue whatsoever…It gives you complete protection."
Tony Barthel, a Writer for RVtravel.com says: "Hughes has really come out of the gate swinging. Their Power Watchdog models have features that are unique in the industry."
The RV Geeks, RV Experts and Bloggers at TheRVGeeks.com say: "We're putting Hughes in the hands-down #1 position for a reason. During our nearly 20 years of full-time RVing, we've owned two RVs and a number of different surge protectors. Once we discovered Hughes, there was no going back to lesser brands."
---
Thanks for reading our complete guide to the best RV surge protector.
Checkout our complete list of must have RV camping gear for more RV safety essentials.
Happy Camping!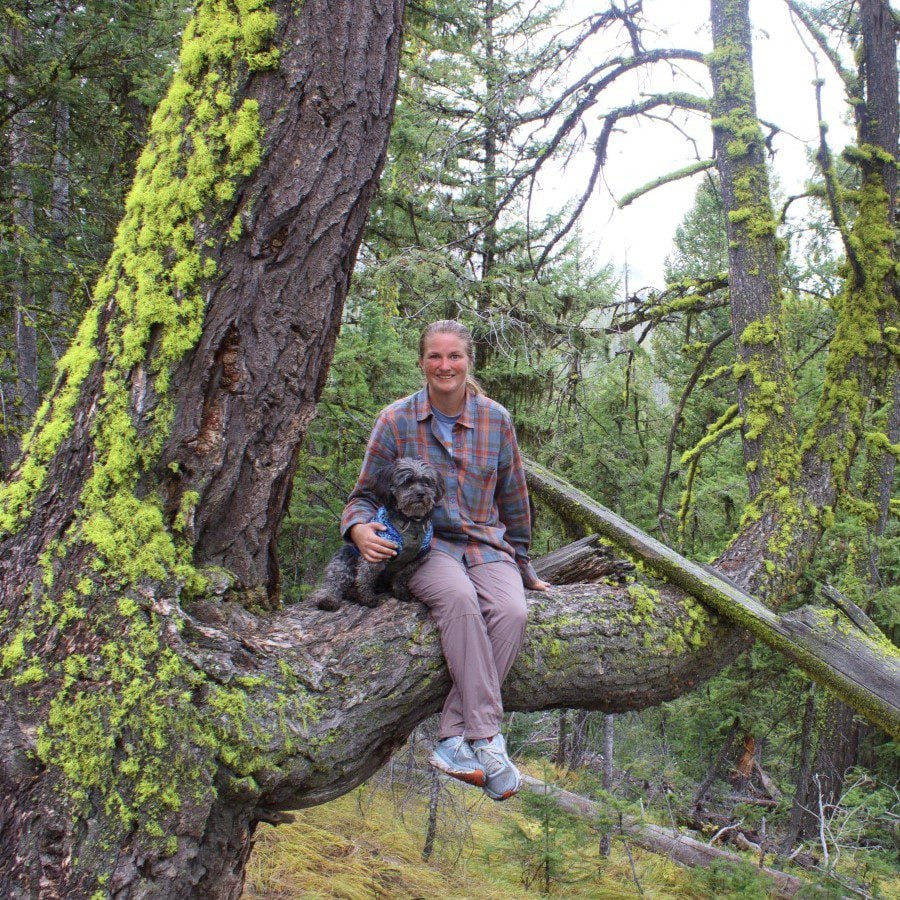 Christina Pate is a seasoned full-time RVer who, along with her husband Justin, has journeyed across the US, Canada, and Mexico. Drawing from her extensive travels, RV repairs and RV renovations, she founded Travels with Ted to guide and inspire fellow RV enthusiasts. Christina is also the co-author of The Owner's Guide to RV Maintenance and the creator of My RV Log Book.