This post may contain affiliate links. See our affiliate disclaimer here.
RV camping and RV living are incredible ways to travel and explore. However, there is so much for RV owners to learn about RV maintenance, safety and trip planning.
Fortunately, there are several great RV publications that teach owners about RVs and provide great resources for planning road trips. Below is a comprehensive list of free RV magazines and the top affordable RV magazine subscriptions.
Free RV Magazine Subscriptions
The following free RV magazines offer no-cost subscriptions to their print or digital publications. These free magazines are an incredible resource for future, new and veteran RV campers.
RV Camping Magazine
RV Camping Magazine is a monthly digital publication that is delivered via email. Subscriptions to RV Camping Magazine are completely free, and new readers are even able to request any back issues they want to read for no additional cost.
Each issue of RV Camping Magazine features a well known RVer or RV couple on the cover. Inside the issue, readers will find an article about the featured RVers' story and sharing lessons from their experiences on the road.
The issues also include a variety of resources, including camping destination guides, RV renovation features, helpful RV maintenance tips and more.
RV America
The RV America magazine is the official publication of Passport America, so it is free for Passport America members. The quarterly publication is available digitally to all current members.
Members are also able to digitally access several back issues of the magazine. If you are not already a member, click here to learn more about the Passport America RV Club.
Inside RV America readers will find information about featured campgrounds in the Passport America network, as well as travel stories written by other RV campers.
Other regular sections of the magazine are RV product highlights and road-friendly recipes. Updates to the Passport America directory are also included in each issue.
RVBusiness
RVBusiness is a bi-monthly publication with regular issues published six times per year and additional special issues released periodically. The magazine is available in print and digital formats and the digital issues are completely free to download and read.
Unlike other RV magazines, which focus on travel stories and tips, RVBusiness focuses on sharing RV industry news.
Columns in the magazine include updates on newsworthy RV innovations, RV industry market data and statistics and campground news. Past special issues have focused on topics including great RV interiors, adventure trailers and towing safety.
Value RV Magazine Subscriptions
The following RV magazines are not free, but they are a great value and some of the best RV magazines available. If the free RV magazines above do not fully meet your needs, consider subscribing to one of these awesome publications.
I Heart RVing
I Heart RVing is a quarterly RV camping magazine. The magazine is available in print and digital subscriptions. A annual print subscription is $12, while the digital subscription is $10 and a print plus digital subscription is $16.
I Heart RVing is written to help readers learn about and master the RV lifestyle.
The beautifully designed magazine includes recommendations for scenic camping destinations, things to do on the road, personal stories from other RVers and tips and tricks for RV camping. Each issue also includes sudoku and crossword puzzles.
Rootless Living
Rootless Living is a bi-monthly publication released six times each year. The travel magazine is available in both digital and print formats. The digital edition is accessed through the publication's app for an optimal mobile reading experience.
An annual print subscription (which includes digital access) is $39.99, while a digital-only subscription is just $9.99.
Created for digital nomads, Rootless Living's content is geared towards full-time RVers and other nomadic travelers. Content includes personal stories of full-time digital nomads, RV camping destination guides, showcases of inspiring RV renovations, tips on working from the road and more.
RV Today
From the creators of Rootless Living, RV Today is another awesome RV camping magazine. The publication is published eight times each year in both print and digital formats. An annual print subscription with digital access is $29.99, while an exclusively digital subscription is only $9.99.
RV Today is a magazine geared towards anyone who owns an RV. Recommended destinations and campgrounds are featured in each issue of the magazine.
The magazine strives to provide recommendations for all regions of the country, so it has relevant content for RVers who do not stray too far from home. RV Today also shares tips and stories from RV campers and reviews of the latest RV products.
RV Destinations
Last, but not least on our list of paid and free RV magazines is RV Destinations. RV Destinations is a online-only magazine that publishes monthly issues. An annual subscription costs $12.99 or individual issues can be purchased for $5.99 each
As the name suggests, RV Destinations is all about awesome places to drive your RV in the United States and Canada.
The magazine includes tips for visiting well-known destinations, as well as guides to unknown hidden gems. The stunning images in this magazine will make you want to visit every featured RV camping destination.
---
Thanks for reading. We hope you found great paid and free RV magazines to inspire you to travel and camp more.
If you are looking to learn more about RV travel or RV life, sign up for our regular newsletter featuring RV camping destinations, RV travel tips and RV product deals!
If you have any questions about these free RV magazines, drop your queries in the comments section below.
Safe travels and happy camping!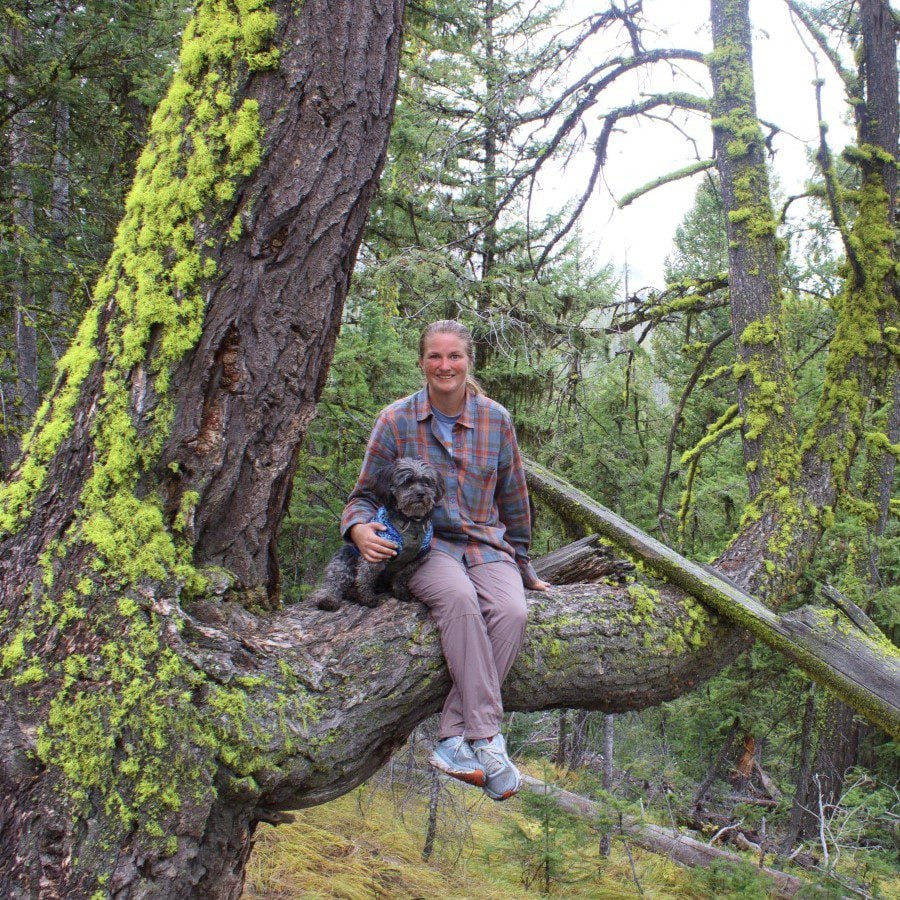 Christina Pate is a seasoned full-time RVer who, along with her husband Justin, has journeyed across the US, Canada, and Mexico. Drawing from her extensive travels, RV repairs and RV renovations, she founded Travels with Ted to guide and inspire fellow RV enthusiasts. Christina is also the co-author of The Owner's Guide to RV Maintenance and the creator of My RV Log Book.