This post may contain affiliate links. See our affiliate disclaimer here.
Most full-time RVers choose to live this lifestyle so they can spend more time in nature. Unfortunately, driving across the country using thousands of gallons of diesel or gas every year is not helping to preserve the environments travelers are enjoying. We try to reduce our negative impact by living an eco-friendly RV lifestyle while parked at campgrounds.
Here are nine simple ways you can make your RV life more eco-friendly.
1. Don't Buy Water
Refusing to buy water is one of the easiest ways to reduce your consumption of single-use plastics. When we first moved into our RV, we were buying more plastic water bottles because some campgrounds had funky tasting water. Last year, we purchased this $40 water filter that easily hooks onto the city water input hose, and we haven't had a problem drinking campground water since. If you are boondocking and don't have access to a water source, try to fill reusable water jugs instead of purchasing disposable plastic bottles. In addition to the water filter, check out our full list of must have RV supplies.
2. Make Your Own Cleaners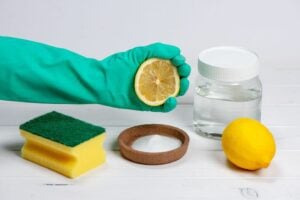 Another easy way to reduce your use of single-use plastics is to make your own household cleaners and laundry detergents. You can make your own cleaning products with a few simple ingredients and store them in reusable containers or spray bottles. Click here for the laundry detergent and multi-purpose cleaner recipes that I use. Making your own household cleaning products is also cheaper than buying brand name solutions, so it is a double-win.
3. Use Real Dishes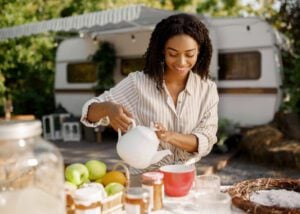 While paper plates and plastic utensils are very convenient, they are terrible for the environment. In order to live an eco-friendly RV life, Invest in real plates, utensils and drinkware. Scrubbing a few plates each day is a small price to pay to keep our planet healthy.
4. Eat Local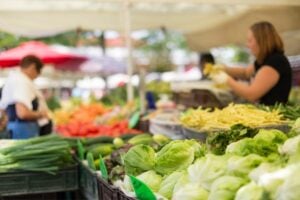 Just because you traveled across the country doesn't mean your food should. If you are staying in warm climates as most RVers do, you should be able to find farmer's markets that sell local produce, meat and other products. Go to Local Harvest to find a farmer's market near your current campsite. Don't forget to bring your reusable bags to the market, so you don't end up with plastic.
5. Recycle
Unfortunately, many RV parks and campgrounds do not provide bins for recycling, so it is up to us RVers to ensure that our recyclables do not end up in the landfill. You can find local recycling stations at Be Recycled and take in your recyclables weekly. Buy an extra laundry hamper or a larger Rubbermaid tote to store your cans, bottles and paper until you are able to dispose of them properly. Also, when you make a reservation at a new RV park ask the staff if they offer recycling, and if they don't, ask why and request that they add this amenity.
6. Don't Be a Litter Bug
This one should be obvious, but we have seen trash and cigarette butts all over the roads, campgrounds and public lands we have visited. If you see trash at a campsite or while out hiking, stop and pick it up.
7. Invest in Solar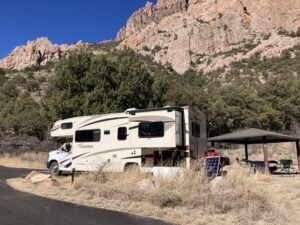 If you boondock regularly, consider investing in a solar panel to limit your use of a generator. Not only is solar a more eco-friendly RV energy source, it is also a much quieter, peaceful way to enjoy the camping experience. Gone with the Wynns has a great article where you can learn all about solar options for RV living.
8. Drive Slow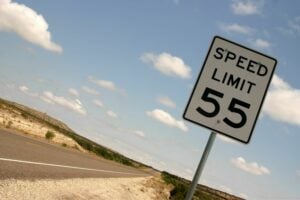 Driving at an average speed of 55 mph will reduce your fuel consumption, which is good for the environment and your pocket. When taking long trips, settle in, slow down and enjoy the ride. Also, make sure you have the correct pressure in your tires to avoid wasting fuel. Buy a digital pressure gauge and check your pressure before taking off and at stops on the road.
9. Reduce your AC Use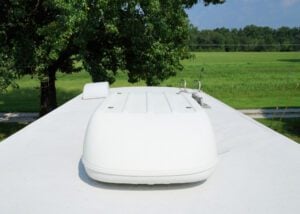 While traveling in warm climates try opening the windows or using a small fan before turning on the air conditioner. Many RV parks do not charge extra for electricity, but that doesn't mean we shouldn't try to limit our power needs. The AC uses the most electricity in an RV, so avoid turning it on unless it is really needed.
Do you have other tips or solutions to create an eco-friendly RV lifestyle? Leave your ideas in the comments below.