This post may contain affiliate links. See our affiliate disclaimer here.
Just purchased an RV, fifth wheel or travel trailer? Now, its time to decided must have RV supplies you need to purchase before camping. Here is my comprehensive list of essential RV supplies that every RV owner should purchase before heading out on their first road trip.
Must Have RV Supplies for Black Tanks
Dumping and maintain black tanks is one of the downfalls of RV travel. Make sure to have these must have holding tank RV supplies before your first camping trip to prevent any nasty accidents. Check out our RV holding tank guide for more information on gray and black tank maintenance.
Sturdy Sewer Hose: For obvious reasons this isn't an accessory to skimp on. I recommend purchasing two hoses so you can reach any dump station. You will also need a sanitary RV sewer hose storage solution.
Sewer Hose Support: You also need sewer hose supports to keep the hose flowing downward. If you just let the hose sit on the ground, it will inevitably clog.
RV Waste Valve: These valves screw on to your RV sewer connection to provide an extra layer of protection against spills. The valve can be closed before removing your sewer hose to prevent any excess black or grey water from leaking onto you or the ground.
Reverse Flush Valve: This valve attaches between the water valve and the hose and it the easiest way to clear clogs. Using this valve, you can shoot water up into the tank to break up any clogs that are preventing you from dumping.
Toilet Tabs: RVers need to put chemicals into the tank each time they dump it. After trying a few options, we like Porta Paks because they are pre-measured and don't have a nasty smell.
Must Have RV Supplies for Fresh Water
Fresh water systems in your travel trailer or motorhome also require some specialized must have RV supplies.
Garden Hoses: You need two hoses for your RV, one for the fresh water connection and one for flushing the black tank. I recommend buying two different colors so we can't get them confused. If you are traveling in cold weather, you will also need a heated water hose.
Water Pressure Regulator: A pressure regulator is necessary to avoid plumbing issues. Buy an adjustable regulator to make sure you stay between a safe range of 40 to 60 PSI.
Water Filter: Unfortunately, there are many places in the U.S. where the water isn't suitable for drinking. Having a water filter will prevent you from spending money on wasteful plastic water bottles. We recommend a Travel Berkey water filter which is the most effective system and does not require power or water pressure. See our review of the best RV water filters for more options.
Must Have RV Supplies for Safety
The following must have RV supplies are absolutely essential to protect your RV and your family while traveling.
Surge Protector: This will protect your RV electric cord and plug-ins. They are a bit pricey (over $100) but they are much cheaper than electric repairs you will need without one. Because we use a surge protector, we have made it through several power outages and one blown electric hook-up box without any damage.
Tire Gauge: A handheld digital gauge allows you to check tire pressure before you travel so you can ensure you are travel safely. You may also want to consider a portable air compressor so you can adjust the tire pressure before hitting the road instead of having to drive directly to a service station.
Temperature Monitor: If you have pets that will be left alone in the RV, purchase a pet safety monitor. The monitor will alert by text if the RV interior reaches a pre-set temperature. Check out our guides to RV travel with cats and dogs for more tips on camping with pets.
Must Have RV Interior Supplies
There are also a few interior items that I believe are absolutely essential for a successful RV camping trip.
Mattress in a Box: It won't take many nights of sleeping on the standard two-inch think manufacturer RV mattress, to determine that this is a true must have. Ordering a new mattress that comes compressed in a box allows for easy installation.
Small Baking Dishes: 9×13 pans are just a bit too large to fit in most RV ovens. You'll need to buy some new tiny bakeware for RV camping. Click here for more essential RV kitchen tools.
Other Essential RV Supplies
Additionally, every camper should have the following random must have RV supplies for their first trip.
Leveling Blocks: The easy to stack blocks allow you to level your RV on uneven ground. They can also be placed under jacks for added stability.
Power Adapters: If you have a 50-amp RV, you will need 30 amp and 15 amp power adapters. These adapters will allow you to plug into lower amp connections at campgrounds where 50 amp power is not available.
Water Heater Tank Rinser: This handy little tool is used to clean your RV water heater. You should service your water heater at least once a year.
Fun RV Camping Supplies
The following RV camping supplies are not must haves, but they are fun additions to your camper. For more fun RV gear ideas, see our gift guide for RV owners.
Essential RV Tools
For RVers who perform their own maintenance and repairs, there are also several must have tools. Check out our list of 28 essential tools for RV owners.
---
Thanks for reading our guide to must have RV supplies. Once your RV is stoked with all the essential gear, check out our favorite luxury RV accessories for some fun gadgets.
Is there anything else you need to survive an RV camping trip? Comment below to share your must have RV supplies.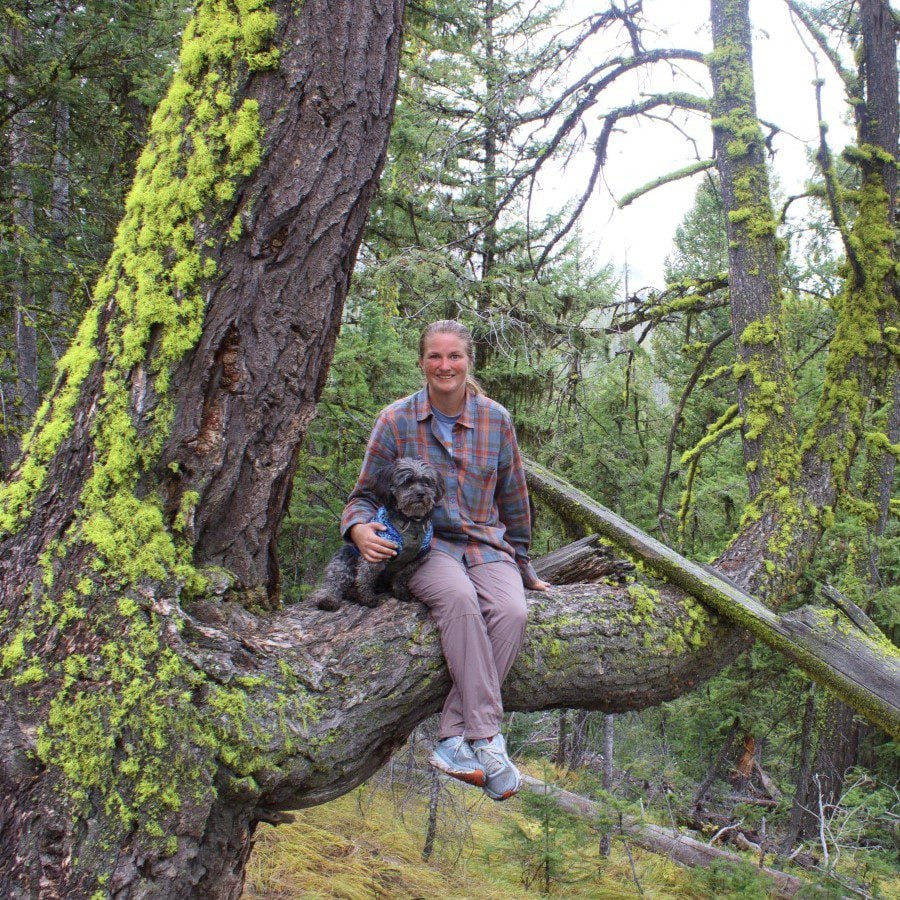 Christina Pate is a seasoned full-time RVer who, along with her husband Justin, has journeyed across the US, Canada, and Mexico. Drawing from her extensive travels, RV repairs and RV renovations, she founded Travels with Ted to guide and inspire fellow RV enthusiasts. Christina is also the co-author of The Owner's Guide to RV Maintenance and the creator of My RV Log Book.