This post may contain affiliate links. See our affiliate disclaimer here.
FMCA is a popular RV club. In this article, we break down the cost and benefits of an FMCA membership for RV owners. Keep reading to learn if an FMCA membership is right for you.
What is an FMCA Membership?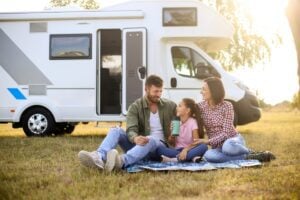 FMCA, or the Family Motor Coach Association, is an RV organization dedicated to supporting RV owners. The club focuses on organizing social events to connect RVers, offering services for RV travelers and supporting the legal rights of RV owners.
FMCA was founded in 1963 and currently has over 150,000 members. FMCA members can be identified by the FMCA membership emblem, that many members display on their RV. The emblem is a black oval plate, embossed with the family's membership number.
FMCA Membership Categories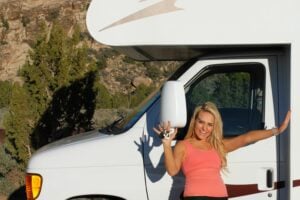 FMCA offers three different kinds of memberships.
Full/Family Memberships are available to any person or family owning at least one-third interest in a qualifying RV.
Family Associate Memberships are open to Full/Family members who no longer own a qualifying RV.
Commercial Memberships are for dealers, suppliers, manufacturers, campgrounds, service facilities and other firms servicing RV owners or the RV industry.
The majority of FMCA benefits are designed for Full/Family members, so our article will focus on this membership option.
FMCA Membership Cost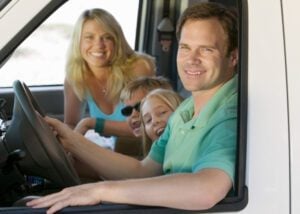 Full/Family memberships cost $60 for the first year and $50 per year after that. The first year price includes a $10 initiation fee. Memberships can be purchased for up to three years at a time, but there is no discount for longer term memberships.
After the first year, a one-year renewal is $50, a two-year renewal is $100 and a three-year membership renewal is $150.
FMCA Membership Requirements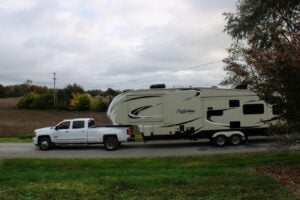 The Family Motor Coach Association was originally open only to motorhome owners. However, in 2017 the organization opened to all owners of self-contained RVs.
FMCA Membership Benefits
Full/Family FMCA members receive the following benefits.
FMCAssist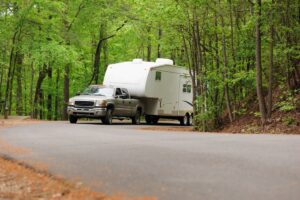 Probably the most valuable benefit included with an FMCA membership, FMCAssist provides emergency medical evacuation and repatriation coverage.
As long as the member is at least 75 miles from home (full-time RVers always qualify), FMCAssist will cover the cost of many expenses RVers incur when they experience a medical emergency and are no longer able to continue their travels.
Services provided by FMCAssist include:
Medical Evacuation and Repatriation
Return Home
Family Travel Expense
Return of Mortal Remains
Return of Dependent Children
Recreational Vehicle/RV Return (limited to trips in North America only)
Return of Private Passenger Automobile (limited to trips in North America only)
Pet Return
Prescription Medication and Glasses Replacement
Accidental Death and Dismemberment Benefits
Emergency Cash and Emergency Room Cash Benefits
FMCA Tech Connect+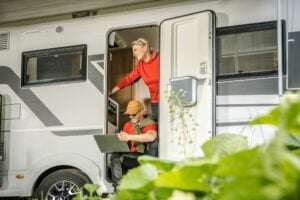 FMCA Tech Connect+ is an exclusive data plan offering for FMCA members. The plan includes unlimited mobile hotspot data from AT&T.
There are two plan options available to FMCA members. Both plans include unlimited data, though members may be subject to reduced speeds because of data prioritization after using 75GB.
The first option is the 12MBPS plan for $59.99 per month. For an additional $5, members can purchase the 25MBPS plan which has higher speeds for users who work from their RV or stream TV frequently.
The plans are only available in the United States and do not include international data.
Click here to see more options for RV internet.
Family RVing Magazine
All FMCA members receive a free subscription to Family RVing magazine. The monthly magazine is available in both print and digital editions.
The magazine includes RV travel destinations, RV product reviews, personal stories from FMCA members and more. Non-FMCA members can purchase a subscription for $30 per year.
Click here to see more awesome RV magazines.
FMCA University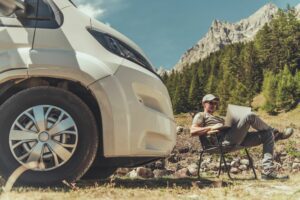 FMCA offers virtual RV classes, exclusively to its members through FMCA University, an online hub of RVing resources. All FMCA University resources, including articles and video content, are available to members 24/7.
Anti-Theft Decal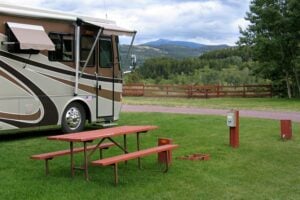 In addition to their membership emblem, new FMCA members also receive an antitheft decal. The decal is meant to be placed in your RV's window, and states that the RV is protected by an FMCA reward of $2500 for information leading to the arrest of someone who burglarizes a member RV.
Free Nights at the FMCA Campground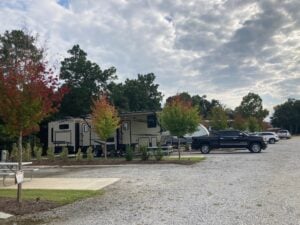 FMCA owns a member-only campground in Cincinnati, Ohio. All members may stay up to 2 nights per month at half price.
Depending on availability, members may also stay a maximum of 5 additional nights per month for a fee of $30 per night for a full hookup and $20 per night for electric-only. Reservations are required.
Discounts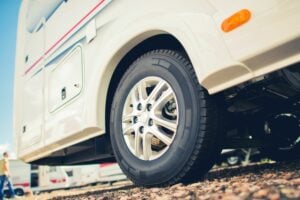 An FMCA membership also includes several discounts on RV products and services. One popular discount benefit is the FMCA RV Tire Savings program, which allows members to buy tires at the set program price at participating Michelin, Continental and Goodyear RV tire dealer across the United States
Other discounts offerings include RV insurance, pet insurance, discounts on RV products, Circle K fuel discounts and discounts on other camping members, such as Boondockers Welcome and Harvest Hosts.
FMCA Rallies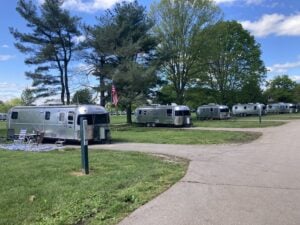 The final benefit of an FMCA membership is access to club rallies and events across the country.
FMCA recognizes approximately 400 chapters across the United States and Canada. Some chapters encompass geographic regions, while others consist of FMCA members who share a common interest or own a particular brand of RV.
Each of these chapters holds events and rallies, where FMCA members can connect with other families who love RVing.
Additional FMCA Offerings
The following FMCA offerings are not included with a membership. Members are able to sign-up for these services for an additional fee.
RV Roadside Assistance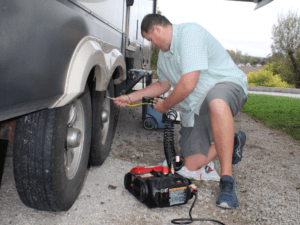 FMCA's Roadside Rescue program offers roadside assistance services to FMCA members. Plans cost $129 per year for towable RVs and $159 per year for motorized RVs.
Benefits include towing to a nearby repair center, fuel delivery, lockout services, tire changes, battery boosts and tech assistance.
Why We Did Not Join FMCA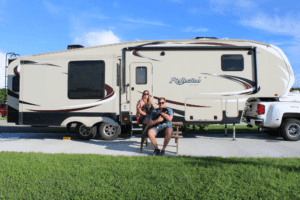 One of the main reasons we haven't joined FMCA is right there in the name, family. As a couple traveling without kids, we found FMCA memberships were mostly targeted to families.
While FMCA has several great benefits, we did not have a need for their emergency medical coverage or hotspot data plan. Instead, we prefer to join memberships that provide more savings on camping fees, such as Harvest Hosts and Thousand Trails.
---
Thanks for reading our complete guide to FMCA membership! We hope you were able to decide if FMCA is a good option for your family.
For more RV club options, see our list of the 10 best RV memberships.
Happy Camping!