This post may contain affiliate links. See our affiliate disclaimer here.
A road trip is always an amazing adventure and a great way to explore. However, some days time slows down and long drives can get boring, especially on interstates. My husband and I have lived in an RV, traveling the country, for over four years. In that time, we have driven thousands of mile, crossed the country multiple times and listened to hundreds of hours of entertainment. Here are my 15 favorite podcasts for road trips to make the drive fly by!
Podcasts with In-Depth Interviews
Armchair Expert: This weekly podcast features in-depth interviews with celebrities and a variety of experts and academics. Actor Dax Shepard and his co-host Monica Padman asks guests to delve into everything from their childhoods to relations to addictions. Each episode is 90 minutes or longer, so your drive will be over after just a few episodes.
Fresh Air: The OG of interview podcasts, NPR's Fresh Air features one-on-one interviews with celebrities, authors, journalists and other leading voices on current events. The thought provoking questions and calming voice of host, Terry Gross, makes Fresh Air an awesome podcast for long road trips.
Sibling Revelry: This weekly podcast puts a new spin on the celebrity interview, by speaking to public figures along with their sibling. The questions often focus on how family dynamics shaped each sibling's life choices and career decisions. The podcast is hosted by famous siblings Kate and Oliver Hudson, and mom, Goldie Hawn, sometimes appears as well. If you are traveling with your brother or sister, this is definitely one of the best podcasts choices for your road trip.
Podcasts about True Crime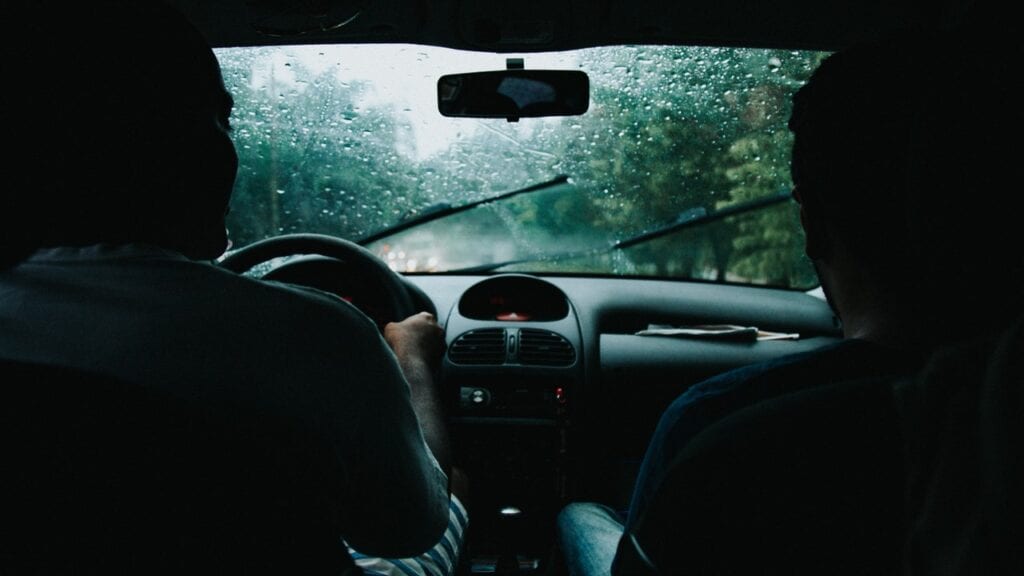 The Teacher's Pet: Lynette Dawson was an Australian homemaker and mother. She disappeared without a trace in 1982 and her whereabouts, dead or alive, have never been determined. The Teachers Pet podcast investigates the details of her marriage to teacher Chris Dawson, her disappearance, an extramarital affair between Chris and a sixteen-year-old school girl and much more. This podcast will keep you on the edge of the driver's seat!
Missing in Alaska: This recently completed true crime podcast, investigates the 1972 disappearance of a twin-engine Cessna 310 in Alaska carrying two U.S. congressmen. Almost 40 years later, there are still more questions than answers about what happened to the missing plane. Missing in Alaska examines several theories and suspects in an attempt to solve this decades-long mystery.
Heaven's Gate: This unique true crime podcast focuses on the ill-fated Heaven's Gate cult. The series tells the story of the cult and its members and explores the why behind their 1997 mass suicide. Even though listeners already know the cult's outcome, the podcast is still a binge-worthy investigation of the mechanics and psychology of a cult.
Podcasts about Road Trips
RV Life Unpacked: Brought to you by yours truly, RV Life Unpacked is a short-form podcast all about living in an RV. After over six years living in an RV, I teach you how to make your RV living dreams a reality. Podcast episodes include RV career options, internet solutions, downsizing tips and much more.
Rootless Living: If you are looking for road trip inspiration, tune into Rootless Living, a weekly podcast about nomadic living. Host Demian Ross interviews digital nomads who live life on a permanent road trip. Guests share their stories and the businesses that make life on the road possible. After listening, check out their magazine (available in a digital version) for some great vacation reading.
RV Miles: The weekly RV Miles podcast was created for RV and outdoor enthusiasts. Full Time RVers Jason and Abby Epperson travel the country discovering great destinations. On the podcast, they share camping tips and tricks, campground reviews, gear to make life on the road easier, and the latest industry news.
America's National Parks: National parks are our nation's treasures and the best road trip destinations. This podcast takes listeners behind the events, people, and nature that have shaped our national parks. Each show features a different story and is under 20 minutes long. This is one of the best short-form podcasts to help break up a long road trip.
Podcasts for Girls Only Road Trips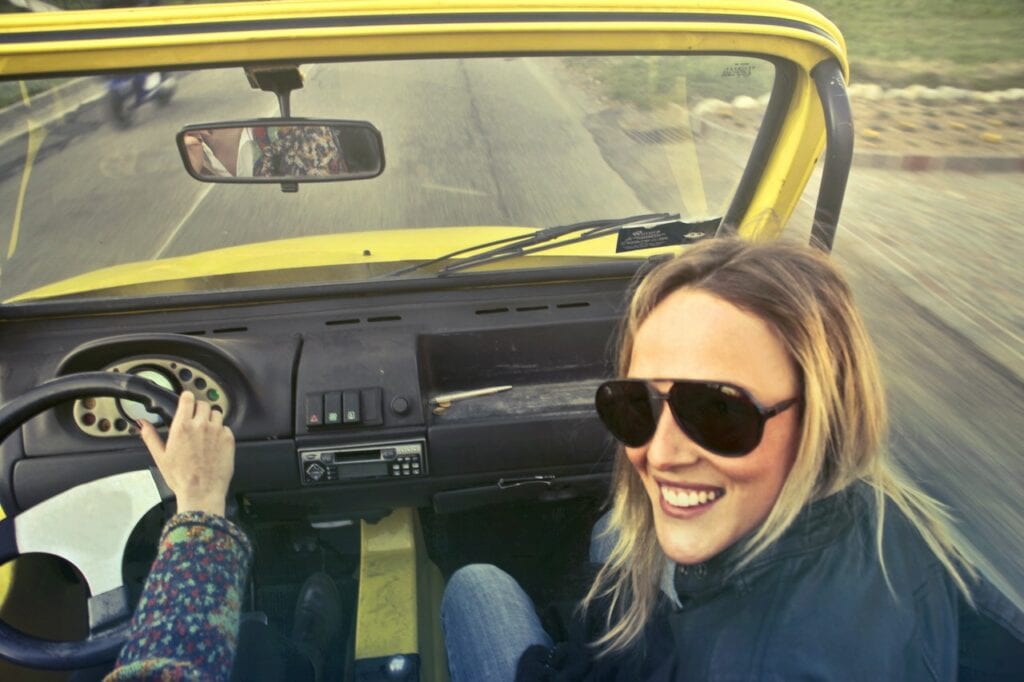 Lady Gang: Any girl posse is going to love the Lady Gang podcast. In biweekly episodes, three Hollywood ladies tell humorous stories, share personal and professional inspiration and interview celebrity guests. Nothing is off limits on this podcast and its sure to have you and your girls laughing down the road.
I Weigh: On I Weigh, Jameela Jamil challenges society's definition of worth through weight by asking different thought-leaders, performers and activists about how they are working through their past shames to find where their value truly lies. While the subject matter is sometimes serious, Jameela is also hilarious. This podcasts is the perfect inspirational content for a ladies' road trip.
FriendsLikeUs: For more laughs with your girls, check out this podcast featuring women of color with different views on topics. Hosted by comedian Marina Franklin, many of the guests are from comedic backgrounds as well. Many of the episodes are lengthy (between one and two hours), so they help your drive go by super quick!
Other Great Podcasts for Road Trips
Mobituaries: On this podcast, inspired by his love of obituaries, Mo Rocca honors remarkable people, places and things that are no more. The stories are as varied as they are interesting, including episodes on Neanderthals, orphans and Billy Carter. These unique stories make Mobituaries one of our favorite podcasts for road trips.
Planet Money: If you are looking for podcasts to educate on your next road trip, Planet Money is a great option. This twice weekly podcasts, explains current economic events and shares unique stories from an economics perspective. The show is equal parts entertaining and informative. With over 1000 episodes recorded, you could listen to this podcasts all the way across the country and back.
Ask Me Another: Games are another great way to pass time on a long road trip. Ask Me Another is an hour-long radio puzzle game show. Solve puzzles and laugh along with host and comedian, Ophira Eisenberg, to keep occupied during a long road trip.
Now, you have a great list of podcasts for your next few road trips, but do you already have a great road trip planned? If not, check out our 10 favorite USA road trips!
If you have other awesome podcast suggestions, leave your recommendations in the comments below.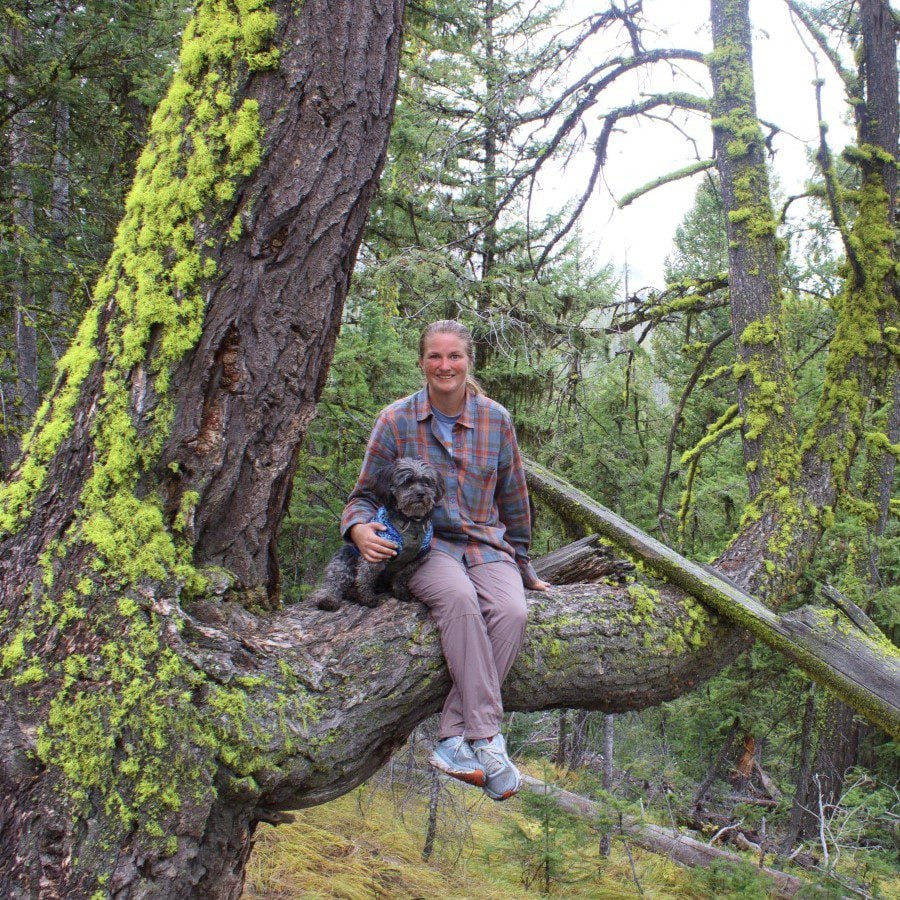 Christina Pate is a seasoned full-time RVer who, along with her husband Justin, has journeyed across the US, Canada, and Mexico. Drawing from her extensive travels, RV repairs and RV renovations, she founded Travels with Ted to guide and inspire fellow RV enthusiasts. Christina is also the co-author of The Owner's Guide to RV Maintenance and the creator of My RV Log Book.