This post may contain affiliate links. See our affiliate disclaimer here.
Thousand Trails is an awesome RV club that offers free camping to its members. However, not all Thousand Trails RV parks are created equal. Some of their campgrounds provide the basic camping amenities, while others are luxury RV resorts. Below, we share the 10 absolute best Thousand Trails Campgrounds based on travelers' reviews. Each of the campgrounds listed in this article has rave reviews with at least 4.4 stars on Google.
If you aren't already a Thousand Trails member, read our full guide to their membership options. Once you are ready to buy, email or call (804-366-0798) membership specialists Sharon and Warren Lewis and tell them Christina from Travels with Ted sent you to get the best price available on any Thousand Trails membership.
Cultus Lake RV Resort
Location: Lindell Beach, British Columbia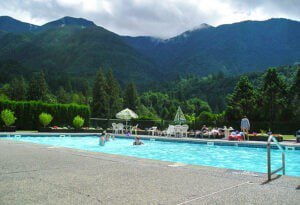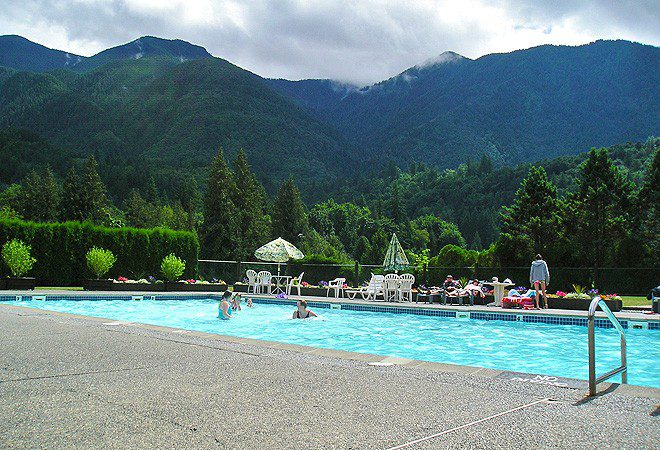 The only Thousand Trails campground in Canada, Cultus Lake RV Resort is definitely a bucket list destination. 20 minutes from the city of Chilliwack, the campground sits in a lush valley with beautiful views.
At the resort, campers can enjoy swimming in the heated, outdoor swimming pool or playing in the indoor game room. Many of the outstanding reviews mention the incredible scenery and super friendly staff.
Grandy Creek RV Campground
Location: Concrete, Washington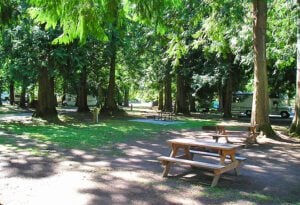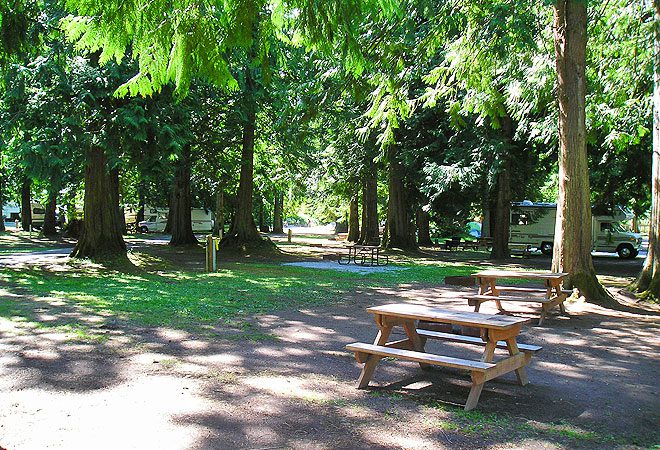 Located in northwest Washington, just below the Canadian border, Grandy Creek RV Campground is perfect for a family vacation. Inside the park, campers will enjoy the swimming pool, hot tub, jumping pillow, mini golf and dog park.
Outside the resort, guests can explore the nearby North Cascades National Park. The rave reviews note the spacious sites with plenty of tree cover and numerous on-site amenities.
Hershey RV and Camping Resort
Location: Lebanon, Pennsylvania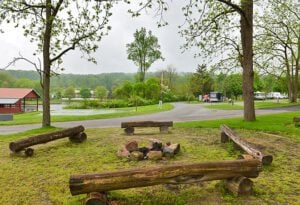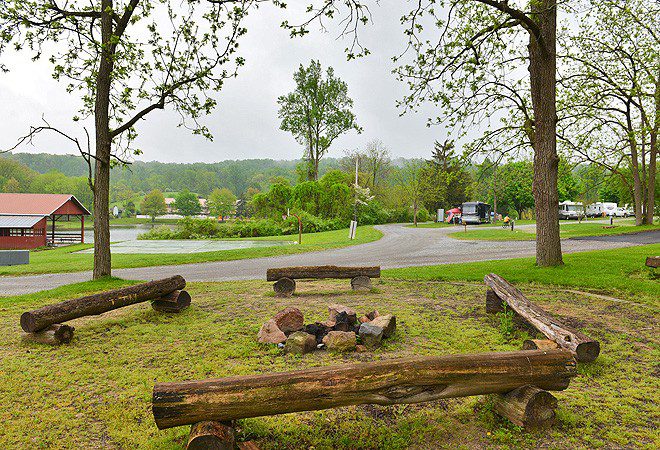 Situated on 200 acres of farmland, Hershey RV and Camping Resort, is one of the Best Thousand Trails campgrounds in the country. On-site activities include a swimming pool, hot tub, tennis courts, mini golf and serval other outdoor game courts.
After burning calories playing in the park, campers can indulge at the nearby Hershey's Chocolate World. Glowing campground reviews note the nice fishing pond and other great resort amenities. Also, check out more all the best RV park in Pennsylvania.
Location: Arley, Alabama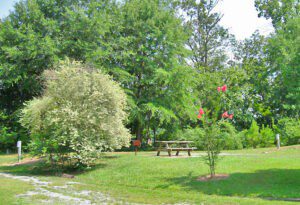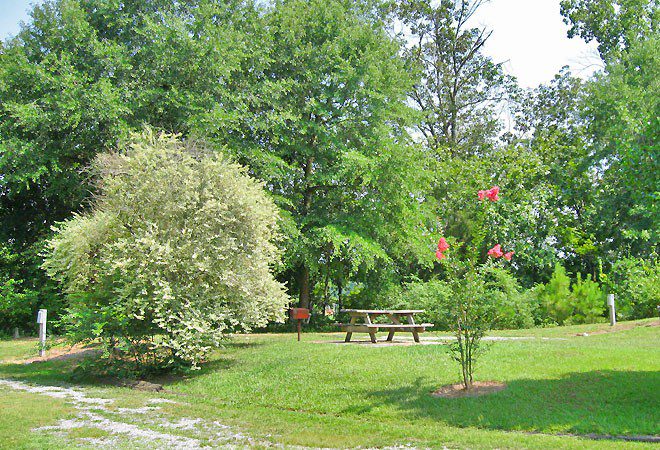 Like several other of the best Thousand Trails campgrounds, Hidden Cove RV Resort sits on the shores of a picturesque lake. Smith Lake has endless recreation opportunities, including fishing, boating and watersports.
In addition to waterfront RV sites, the campground also has a swimming pool, mini golf and a playground. Most of the ecstatic reviewers were impressed by the lake and dock areas.
Lake and Shore RV Resort
Location: Ocean View, New Jersey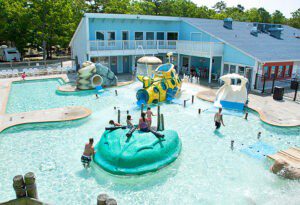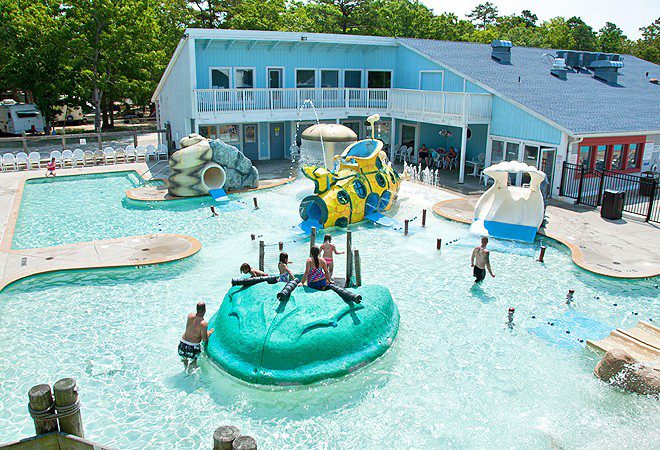 Offering the best of both words, this Thousand Trails campground is directly on a lake, but also close to New Jersey's beaches. However, campers do not need to leave the resort to have an exciting vacation.
The on-site water park has swimming pools, slides and splash pools. On dry land, the resort also has mini golf, sports courts and a dog park. Unsurprisingly, the hundreds of positive reviews focus on the water activities, including the water park and the sandy lake beach.
See 9 more awesome RV parks with water parks.
Lake Conroe RV and Camping Resort
Location: Willis, Texas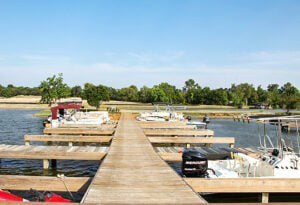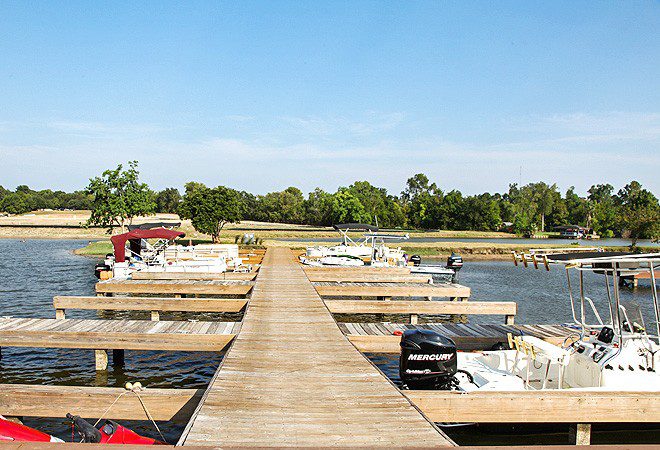 Another amazing lakefront Thousand Trails campground, Lake Conroe RV Resort offers the best of Texas. Campers can bring their own motorboat or rent a jon boat, paddle boat, canoe or kayak from the campground.
For landlubbers, the resort has a beach, mini golf, pickleball and other sports courts. Recent reviews also mention the nice swimming pool and great fishing opportunities.
Lake Gaston RV and Camping Resort
Location: Littleton, North Carolina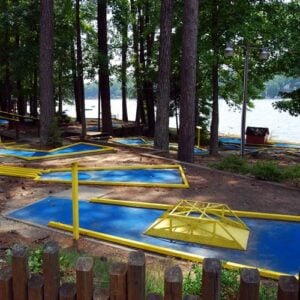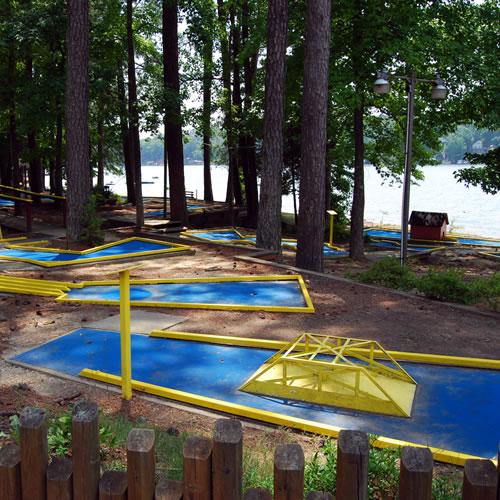 Located in northern North Carolina, Lake Gaston RV and Camping Resort is an outdoor lover's paradise. The lakefront resort has a boat ramp and marina, swimming pool, sandy swim beach, mini golf and tons of other outdoor sports and game facilities.
Campers who left reviews also noted the great shaded campsites and friendly, helpful staff.
Oakzanita Springs RV Campground
Location: Descanso, California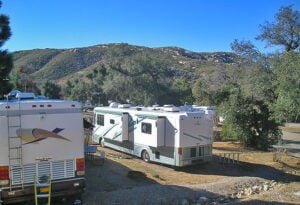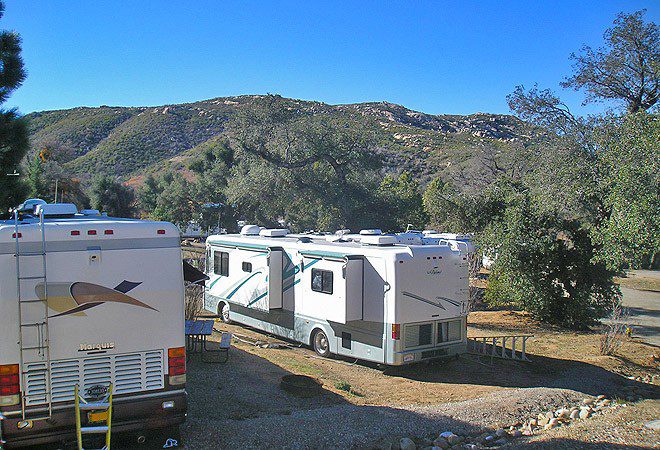 According to reviewers, Oakzanita Springs is the best Thousand Trails campground in California. The RV park is located just 45 minutes from San Diego and all of its urban attractions.
Within the resort, campers can enjoy a swimming pool, hot tub, mini golf and a playground. Reviewers attribute their glowing recommendations to the spacious campsite, friendly staff and the overall peaceful atmosphere.
Three Flags RV Campground
Location: Wildwood, Florida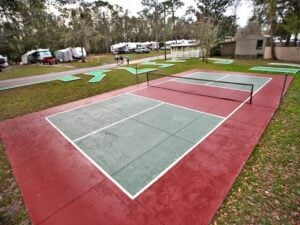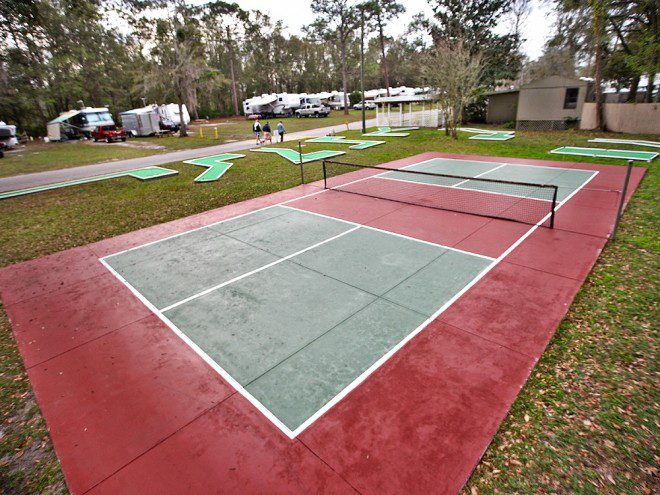 If you are looking for a winter RV travel destination, Three Flags is the best Thousand Trails campground to visit. Located in central Florida, this campground is less than an hour away from Disney World and beautiful beaches.
At the resort, campers can enjoy a large swimming pool, a pickleball court and mini golf. Reviewers love the well-maintained campground and friendly staff.
Whalers Rest RV and Camping Resort
Location: South Beach, Oregon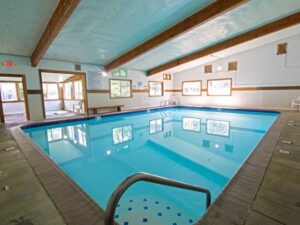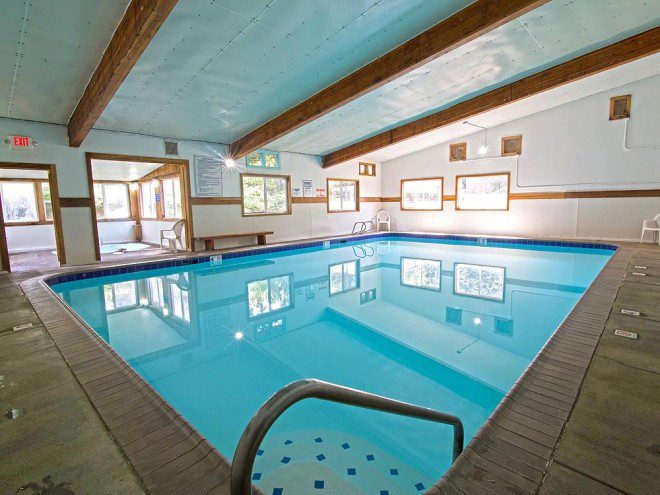 Last but not least, Whaler's Rest RV Resort is an awesome Thousand Trails campground on the Oregon coast. The park is just 150 yards from the Pacific Ocean, so RV campers can easily walk to the beach.
On cooler days, guests can enjoy the luxurious indoor pool and hot tub. Other unique amenities include a disc golf course and tennis courts. RV campers love everything about this park, but the proximity to the ocean is definitely one of the most mentioned perks in online reviews.
Click here to see more RV parks with indoor pools!
---
Thousand Trails RV parks offer some of the best free RV camping in the country, but there are several other campgrounds where RVers can utilize free camping (with full hookups). If you are considering which RV memberships or clubs are right for you, see our complete guides to Thousand Trails, RPI, Harvest Hosts and other RV camping clubs.
Which of these best Thousand Trails campgrounds is at the top of your bucket list? Share your pick in the comments section below.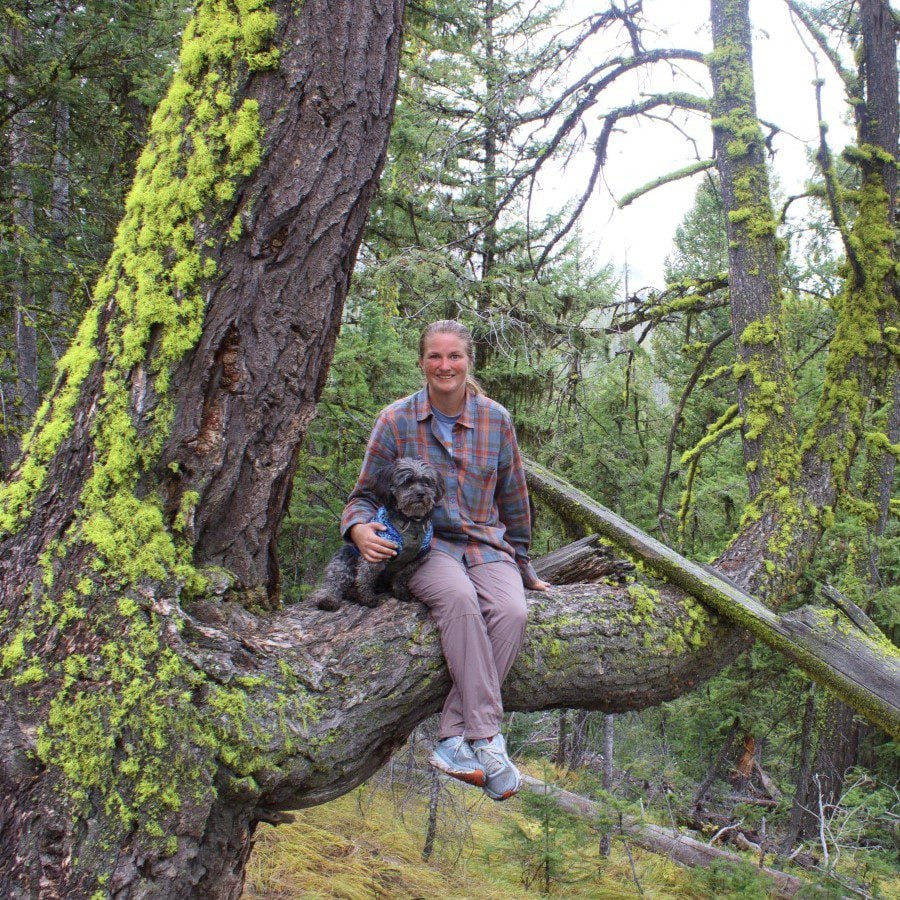 Christina Pate is a seasoned full-time RVer who, along with her husband Justin, has journeyed across the US, Canada, and Mexico. Drawing from her extensive travels, RV repairs and RV renovations, she founded Travels with Ted to guide and inspire fellow RV enthusiasts. Christina is also the co-author of The Owner's Guide to RV Maintenance and the creator of My RV Log Book.