This post may contain affiliate links. See our affiliate disclaimer here.
Harvest Hosts is a membership club that connects RV travelers with host locations across the country. Members can camp overnight for free at hosts across the country, including wineries, farms, breweries and more unique locations.
In this complete guide to Harvest Hosts, we share membership options, prices, a promo code, reviews and more. Read on to find out if a Harvest Hosts membership is right for you.
SALE ALERT: Save 30% on your first year of membership or use this deal to gift a year of membership to a friend. Simply purchase before 01/11/24 with the code HOLIDAYHH.
Harvest Hosts Discount Code 2024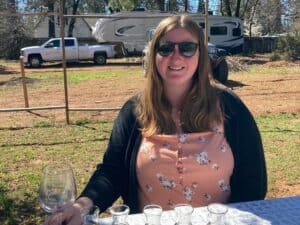 If you already know you want to join and are looking for a Harvest Hosts discount or promo code, simply click this link to get the best price (15% off) on a Harvest Hosts membership today.
Harvest Hosts and Boondockers Welcome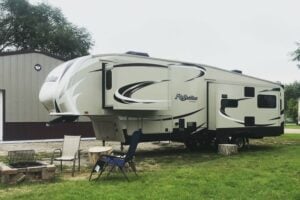 In 2021, Harvest Hosts acquired Boondockers Welcome, another RV camping membership club. Boondockers Welcome provides its members the ability to spend up to 5 nights on a host's property.
Hosts are property owners who are willing to invite guests to camp on their land. Hosts receive a free membership in exchange for their generosity.
However, the name is a bit misleading, as 75% of Boondockers Welcome Hosts offer hookups. Read our complete guide to Boondockers Welcome for more details.
Harvest Hosts Membership Options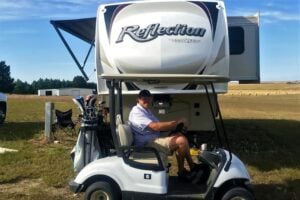 Harvest Hosts offers two types of membership plans: Harvest Hosts Classic, Harvest Hosts Plus Golf.
The Classic membership plan includes free overnight camping at over 1500 locations. The Classic hosts include wineries, breweries, distilleries, farms and museums. A Classic membership cost $99 per year (or $84.15 with our 15% discount).
The upgraded Golf membership includes access to camping at all of the Classic hosts as well as over 300 golf courses. Golf memberships cost $139 (or $118.15 with our discount). This upgrade is a great value for golfers, but probably not worth the extra $40 for camper who do not play.
If you are interested in the golf membership, also check these 10 amazing RV resorts with their own golf courses.
Both Harvest Hosts membership plans can be bundled with a Boondockers Welcome membership. The Harvest Hosts Classic Plan with Boondockers Welcome cost $139 and the Harvest Hosts Plus Golf Plan with Boondockers Welcome cost $149.
The Boondockers Welcome membership typically cost $50 per year, so campers who join both clubs save on the total membership fees.
Harvest Hosts Rules & Requirements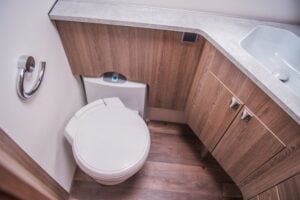 Harvest Hosts is a great program for RV campers, but there are some rules and membership requirements to be aware of. Firstly, only campers who own a fully self-contained RV can purchase a Harvest Hosts membership.
Tent campers and RVs without an interior toilet and cooking facilities may not use Harvest Hosts. This rule is in place because hosts do not typically offer facilities, such as bathrooms, and even if they do, they are not open 24 hours a day.
Once you have bought a Harvest Hosts membership, there is also a protocol to follow when communicating with hosts. Members should contact the host at least one day before arrival to check availability.
If the host has an open space, members can camp for one night (maximum of 24 hours total) at the host location. Members may not stay more than one night unless they are invited by the host.
It is expected that campers will purchase something from the host to show their gratitude for the campsite. The revenue from campers is the motivation for hosts offering RV parking.
While there is no requirement to spend a certain amount, Harvest Hosts recommends spending at least $20 at each host. Members should plan to arrive during business hours, so it is possible to enjoy the host's offerings.
Harvest Hosts Locations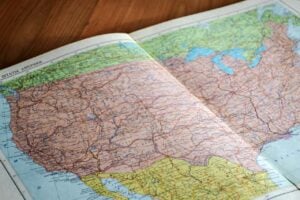 Harvest Hosts offers RV camping in all of the lower 48 US states, Canada, Alaska and Baja California.
They currently have well over 2000 hosts and are adding more each month. Within the contiguous United States, there are Harvest Hosts in every state. RVers will easily to be able to find a host location on almost any route.
Harvest Hosts Canada
Harvest Hosts are more sporadically located in Canada. There are no Harvest Hosts in the northern part of the country, but there are hundreds of hosts in the southern half.
In the eastern half of the country there are a large number of hosts in Ontario, Montreal, New Brunswick and Novia Scotia. There are also a good number of hosts in British Columbia and Alberta. Many of the Canadian hosts are located close to major roads making them easily accessible for RV travelers.
Harvest Hosts Mexico
Currently, there are only a handful of Harvest Hosts in Mexico. To be more specific, there are currently 5 hosts in the entire country, all of which are wineries located in Baja California.
Is Harvest Hosts Worth It?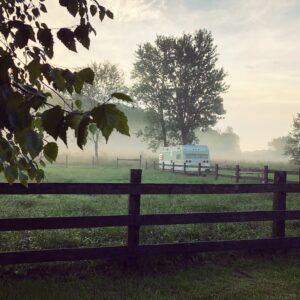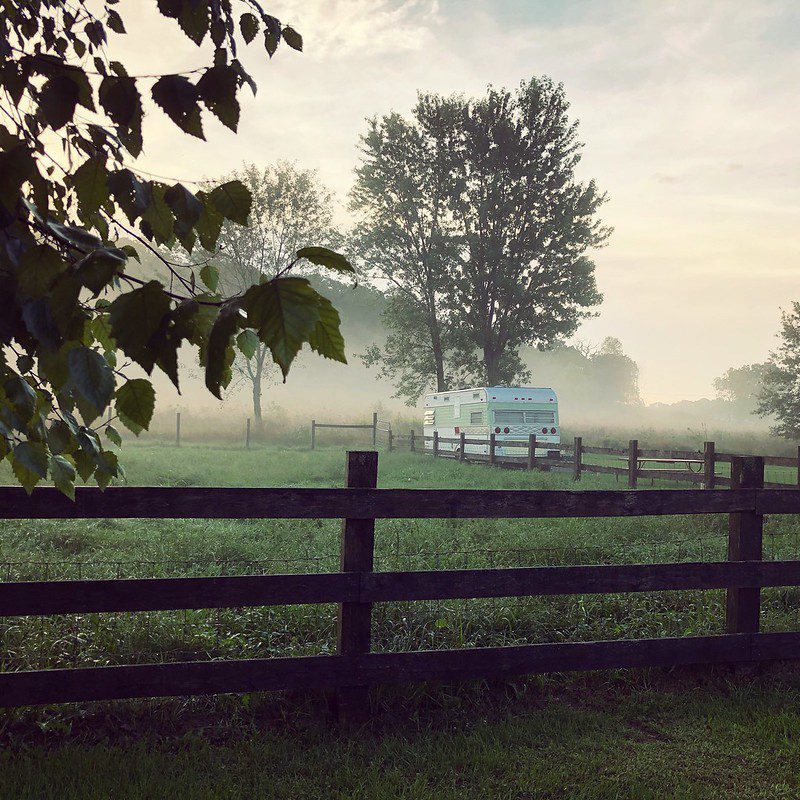 So what do members think of their Harvest Hosts membership? Is Harvest Hosts worth the money? Personally, we love our membership.
For us, the true benefit of the membership isn't financial as we often spend a significant amount of money at wineries and other great hosts, The benefit is the experience of camping at unique and beautiful locations across the country. Waking up on a farm is always going to beat an RV park.
But, don't rely on our opinion alone. To date, 17,000 members have reviewed Harvest Hosts in the App Store and given it an average of 4.8 stars.
The handful of negative reviews mention issues with hosts having availability and bugs with the app. However, the majority of reviewers love both the camping experience and the online interface.
Harvest Hosts Amenities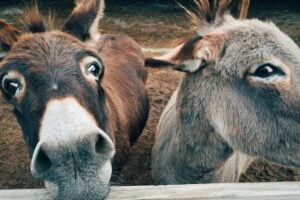 Harvest Hosts locations are not typical campgrounds, so they do not offer the typical amenities, such as laundry and bath houses.
However, they do offer more unique amenities, such as wine tastings or the chance to feed cute farm animals. The best amenity of Harvest Hosts is meeting small business owners across the country.
Most Harvest Hosts locations do not have RV hookups. Some may have a place to fill water, and there are a handful that offer electric hookups, but campers should be prepared to dry camp. Most host will allow generators, but campers should inquire about quiet hours and generator rules.
FAQs about Harvest Hosts
Is Harvest Hosts Legit?
Yes, Harvest Hosts is a legitimate RV membership club that offers free camping at locations across the country. We have been members for over two years and always loved our experiences with the company.
How Do I Make a Reservation with Harvest Hosts?
Members have access to the Harvest Hosts app which shares photos, reviews and policies for each host. Once members have selected a desired host, they can call to make a reservation.
Are Pets Allowed at Harvest Hosts?
The majority of Harvest Hosts allow pets as long as they are well-behaved and kept on a leash. If a location does not allow pets, it will be noted on their profile in the app.
Can Members Bring Guests to Harvest Hosts?
If guests are sleeping in your RV, they may join members for no additional fee. However, each RV will need their own Harvest Hosts membership to utilize free camping with hosts.
What Will the Camping Spot Look Like?
The camping spots will vary greatly by host. Some hosts have dedicated RV parking, while others will have campers park on the road or in a field. The Harvest Hosts app will have pictures and details about each location.
Does Harvest Hosts Offer Promo Codes?
Harvest Hosts Referral Program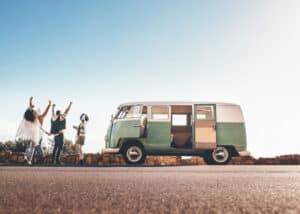 Once you join Harvest Hosts, you can also join their referral program. The referral program allows you to earn money simply by recommend the RV camping membership to your friends.
When your friends sig-up for Harvest Hosts using your referral link, you will receive $15 back in cash. Your referrals also benefit from the program as they receive a 15% discount on their annual membership.
With our discount, you can purchase a Harvest Hosts membership for just $84. With $15 paid for each referral, you could pay for your membership by signing up 6 friends. After taking pictures of the epic views from hosts campsites, it will be easy to sign-up fellow RVers at typical campgrounds.
Other RV Memberships
If you are shopping around for RV camping memberships, there are several other RV clubs to consider. Start by reading our summary of all the RV memberships available.
Then read our complete guides to Thousand Trails and RPI RV membership programs. For most RVers (and all full time RVers), it makes sense to join more than one RV club to maximize your savings and experiences.
---
Thanks for reading our guide to Harvest Hosts membership. Don't forget to use our Harvest Hosts discount code to save 15% off your membership.
Which RV clubs are you a member of? Share you favorite camping programs in the comments section below!
Happy Camping!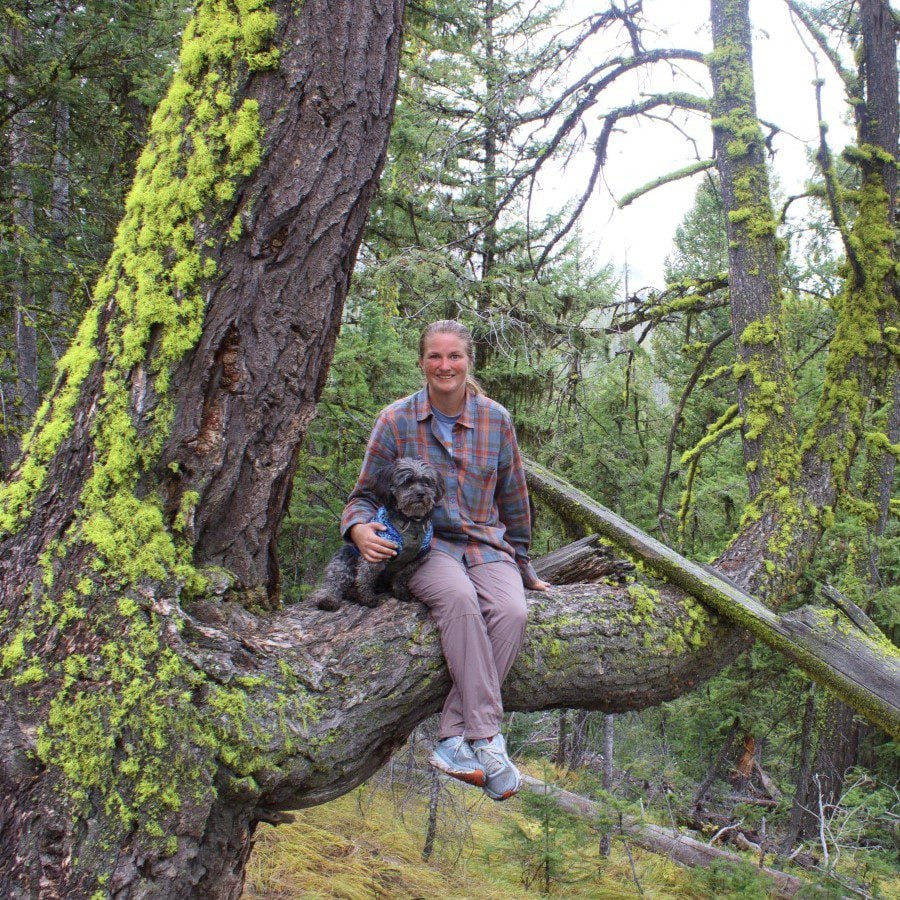 Christina Pate is a seasoned full-time RVer who, along with her husband Justin, has journeyed across the US, Canada, and Mexico. Drawing from her extensive travels, RV repairs and RV renovations, she founded Travels with Ted to guide and inspire fellow RV enthusiasts. Christina is also the co-author of The Owner's Guide to RV Maintenance and the creator of My RV Log Book.