This post may contain affiliate links. See our affiliate disclaimer here.
There are many different RV clubs that offer discounts on campsites. All the options make it difficult to know which memberships to buy. In this guide, we breakdown everything you need to know about the Good Sam RV Club. We detail the membership benefits, pricing, pros, cons and more. Read on for answers to all your questions about the Good Sam RV Club.
What is the Good Sam RV Club?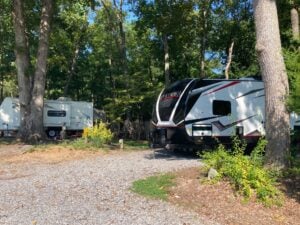 Good Sam RV Club
is a membership club that provides discounts on RV camping and RV gear. Good Sam members receive camping discounts at over 2,000 RV parks and campgrounds in the United States and Canada.
The club is best known for offering members 10% off nightly camping fees at its network of RV campgrounds, but members also get discounts on fuel and camping supplies. Many of these discounts are available because Good Sam is owned by Camping World Holding Inc, which also owns Camping World and Gander Outdoors retail stores and RV dealerships.
Good Sam RV Club Membership Costs and Discounts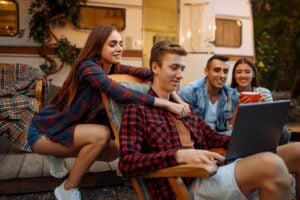 Good Sam RV Club Pricing
Good Sam RV Club only charges $39 for a one-year membership. While Good Sam does not offer discount codes for a one-year membership, they do offer reduced pricing for longer term memberships.
Good Sam RV Club Term Discounts
Campers who purchase a three-year membership pay $109 total or $36.33 per year. That is about a 5% discount on the typical one-year membership price. Members who commit to a three-year term also receive additional rewards points.
The Good Sam RV Club also used to offer lifetime memberships for $499. However, their website no longer shows the option to purchase a life-long membership.
Benefits of a Good Sam RV Club Membership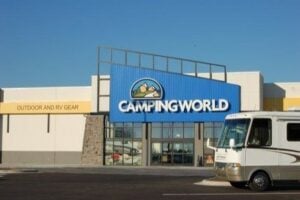 Below is a comprehensive summary of all the benefits bestowed upon Good Sam RV Club members.
Standard Good Sam RV Club Benefits
The following benefits are available to all Good Sam RV Club members:
10% off the nightly rate at all of the 2,000+ Good Sam Campgrounds
Earn up to 5% back in reward points at Good Sam family of brands
$50 off service and installation at Camping World, two times a year
Free shipping on online orders with a minimum purchase at Camping World, Gander RV and Overton's online stores
15% discount on propane at Camping World and Gander RV retail locations
Free use of RV dump stations at select Camping World and Gander RV locations
Free annual multi-point inspection at Camping World
5 cents off per gallon of gas at select Flying J and Pilot locations in the U.S.
10 cents off per gallon of diesel at select Flying J and Pilot locations in the U.S.
Access to the Good Sam Online Trip Planning Tool
Free entry to Camping World RV shows
Discounts on other Good Sam memberships, including Roadside Assistance and TravelAssist
Elite Good Sam RV Club Benefits
Members who purchase a three-year membership also receive the following elite benefits. Campers who purchase their RV from a Camping World or a Gander RV and Outdoors dealership will also be upgraded to a Good Sam RV Club Elite membership valid for three years from the date of the RV purchase.
All of the standard Good Sam RV Club benefits
Access to the Good Sam RV Tech Hotline where trained technicians help guide members through troubleshooting for issues they are experiencing with their RV
Access to an the Good Sam Elite Concierge Service where a dedicated team of Elite Member Care professionals are available to assist members
Additional 5% discount on installation fees at Camping World and Gander RV and Outdoors Super Centers
Good Sam RV Club Rules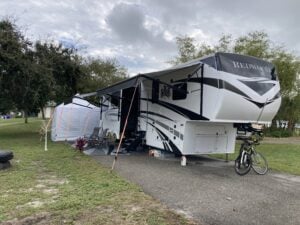 While the club's benefits are pretty straightforward, there are a few notable restrictions and limitations for Good Sam RV Club memberships.
The 10% discount is limited to nightly rates. Most Good Sam RV parks do not offer discounts on weekly or monthly rates.
The Good Sam discount is not valid when using any other discount, such as Passport America or military discounts.
Access to Good Sam campgrounds is based on the park's availability. Members are not guaranteed that a campsite will be available.
Good Sam RV Parks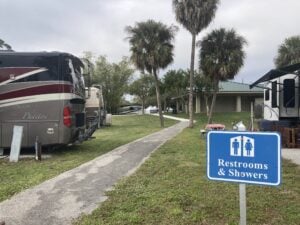 The Good Sam RV Club has over 2,000 parks in their campground network. There are Good Sam RV parks in every state except Hawaii and every Canadian province except Nunavut.
Good Sam rates all of its member parks using their 10/10*/10 rating system. The three-number rating is a snapshot of the campground's facilities, restroom and showers and visual appeal. Each of the three ratings is based on a scale from 1 to 10, with 10 being the best. Members have access to each park's rating both in the club's printed guide and online at the Good Sam website.
To qualify as a Good Sam RV park, a campground must receive a 5/7/5 rating. Every park must also meet minimum rating scores in the restroom cleanliness subcategories, including toilets, showers, floors, walls and sinks/counters/mirrors/hardware.
Good Sam RV Club Review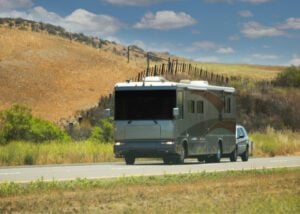 Overview
Many RV owners who regular stay at RV parks can benefit financially from a Good Sam RV Club membership. At only $29 per year, the membership can pay for itself after only being utilized a handful of times. With over 2,000 RV parks and campgrounds in the Good Sam RV Club network, it is easy to find member parks for overnight stays while traveling.
Utilizing just the camping discount, an annual membership will pay for itself with approximately seven discounted nights of camping. Alternatively, campers who spend at least a few hundred dollars per year at Camping World or Gander Mountain can also easily justify the cost of a Good Sam membership.
Pros of Good Sam RV Club
Discounts on RV supplies and fuel across the United States and Canada
Low cost, yearly membership will typically pay for itself in seven nights of camping
Large number of member RV parks available in all regions of the United States and Canada
Cons of Good Sam RV Club
Small camping discount compared to the Passport America RV Club
Camping discount only applies to nightly rates (not weekly or monthly)
Other Good Sam RV Memberships
In addition to the RV Club membership, Good Sam offers several other membership programs for RVers. All of these memberships are purchased separately. You do not have to be a member of the Good Sam RV Club to join Good Sam's other programs.
Good Sam Roadside Assistance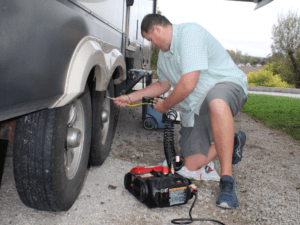 Good Sam also offers roadside assistance plans for both RVs and automobiles. They offer several different plans, but the most comprehensive is the Platinum Complete Roadside Assistance plan. This plan retails for $239.95 per year and covers all the vehicles a family owns.
The Platinum roadside assistance plan includes towing to the nearest service center, tire repair and replacement, emergency travel and medical assistance, coverage for rented and borrowed vehicles, access to an RV technical assistance hotline and travel and maintenance discounts.
Good Sam Travel Assist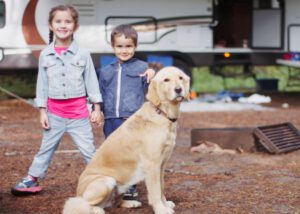 Good Sam Travel Assist provides emergency assistance for medical issues that occur during RV travel. In the event of a medical emergency, TravelAssist members receive assistance with travel arrangements and compensation for expenses not covered by health insurance.
Specific medical benefits of the Travel Assist program include emergency medical evacuation, transportation home, reimbursement for ambulance services, access to a medical expert who monitors your treatment and assists with logistics and referrals to help locate qualified medical specialists in the local area.
Other plan benefits include transportation home for traveling companions and children, transportation for a family member to join the hospitalized person and return of a decreased member's remains. Good Sam will also arrange to transport the member's RV back home, if they are unable to drive. Finally, the plan also takes care of boarding and transportation home for any four-legged traveling companions.
---
Thanks for reading our guide to the Good Sam RV Club. While Good Sam is a great RV membership, it should not be the only camping club you join. Most RV owners achieve the best camping rates by joining multiple RV clubs.
To determine whether a certain membership is worthwhile for your family, calculate how many nights per year you would need to stay at discounted RV parks in order to break even on your investment. Also, consider the annual dues and whether or not the membership can be resold if you are not using it. To maximize your savings, read about all of the RV clubs available today in our complete guide to RV camping memberships.
Have questions about Good Sam or other RV membership clubs? Drop your queries in the comments section below.
Happy Camping!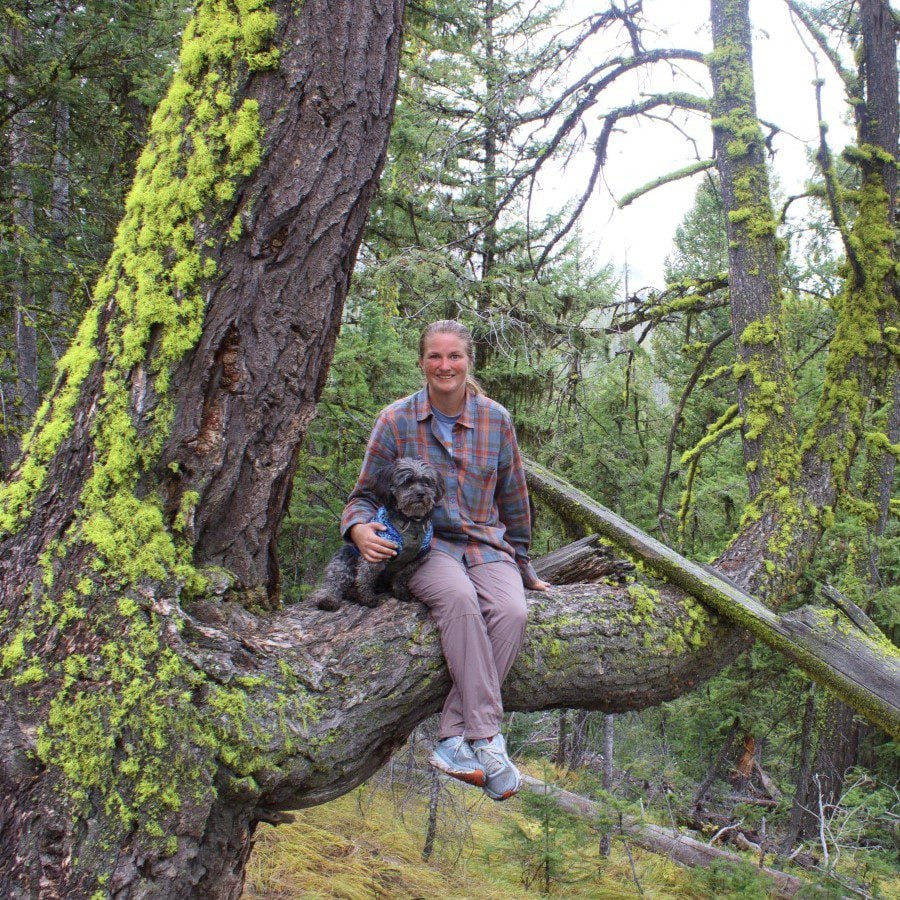 Christina Pate is a seasoned full-time RVer who, along with her husband Justin, has journeyed across the US, Canada, and Mexico. Drawing from her extensive travels, RV repairs and RV renovations, she founded Travels with Ted to guide and inspire fellow RV enthusiasts. Christina is also the co-author of The Owner's Guide to RV Maintenance and the creator of My RV Log Book.