This post may contain affiliate links. See our affiliate disclaimer here.
Gift baskets are the perfect housewarming or "camper-warming" gift for any family. Gift baskets and boxes containing small items that are perfect for travelers who have limited room in their RV. Below are 20 fun RV gift basket ideas, including premade baskets and DIY RV gift baskets.
For more gift ideas for RV owners, see our 30 favorite gifts for RV campers, the best gifts for RV moms and our 25 favorite personalized RV gifts.
Premade Gift Baskets for RV Owners
If you have limited time and need a purchase or ship a gift quickly, these premade RV gift baskets are the perfect solution. Our favorite premade RV gift baskets include something for everyone on the family.
RV Gift Baskets for Grill Masters
If you are searching for RV gift basket ideas for Father's Day, the King of the Grill Gift Basket is a fantastic option. Designed for campers who love to barbeque, this grilling gift basket features everything they need for a great meal.
Hand made by Gift Basket Village, the package includes dry rubs, a beer can chicken roaster, cheeses, sausages and salami and other gourmet snacks.
A simple but elegant RV gift basket, the Cozy Campfire Gift Box is the perfect present for any outdoor lover. The box includes a stainless steel camping mug, a pair of cozy knit socks, a 12 ounce coffee can filled with a custom blend and a pack of hand-crafted salted caramels.
This hand made box is beautifully packaged with a ribbon on the outside and crinkle paper inside. As an added bonus for the buyer, gift wrapping is included.
The family that camps together, eats s'mores together. At least that's how it should be! Get your favorite camping family stocked up for nights around the campfire with this cute S'mores Gift Basket.
The set includes a metal caddy filled with s'more ingredients, including 6 full-size Hershey bars, 1 bag of large marshmallows and 1 box of Graham crackers.
Another great option for families with kids, is the Summer Camp Care Package. The box was built for kids attending summer camp, but also includes everything needed to bring the fun of summer camp to any campground.
The gift set is packaged in a box with a customizable lid design. Inside are a customized color-changing tumbler, glow in the dark bracelets, a keychain craft kit, chalk, bubbles and more!
For campers who are also anglers, the Fisherman's Gift Basket is the perfect RV-warming or birthday gift. Complete with a picture frame and ruler for documenting the size of "the big one", this gift features "The Fisherman's Guide to Life" book and a fish caller with which to find the next big catch.
The set also includes sweet and savory snacks to enjoy at the campsite. The basket, a wicker fishing creel with a leather clasp and shoulder strap, is an awesome gift by itself.
A traditional gift basket full of cheeses, sausages and crackers is also a great gift for RV owners. The shelf-stable foods are the perfect snacks for road trips or a campground picnic.
Gift Basket Village's Home for the Holidays set is a large basket neatly stuffed with all the traditional gift basket items. The basket is decorated with pine and carefully wrapped with a basket bag and a large bow.
DIY RV Gift Basket Ideas
Use the following guide, to create the perfect, custom RV gift basket for your friends or family. We've included both fun and practical RV gift basket ideas that are sure to please any camper.
The Perfect RV Gift Baskets
The first step in creating a beautiful RV gift basket is selecting the perfect vessel to hold the gifts. While traditional wicker baskets are eye-catching, we prefer these more practical packaging options.
This road trip tote is a fun and practical way to package your RV gift set. Made of canvas, the tote bag is a great for carrying snacks, pet supplies and kids' toys during an RV road trip.
The bag features a blank map of the United States for campers to track their travels. Include a set of fabric markers with this gift for coloring in the states.
RV Gift Basket Ideas: Storage Basket
As an alternative to a traditional wicker basket, considering packing your gift in a fabric storage basket. These small open storage bins are great solutions for storing shoes, toys or camping gear in an RV. The bins are available in a variety of colors and striped patterns.
RV Gift Basket Fillers
RV Trinkets
New RV owners love RV-themed trinkets. Below are some fun RV accessories to include in your DIY RV gift basket.
RV Kitchen Supplies
One of the best parts of traveling in an RV is bringing a full kitchen along on your journey. Stock your custom gift basket with these awesome RV kitchen accessories, and see our full list of must have RV kitchen supplies for more ideas.
RV Gift Basket Fillers: Dish Towels
Practical RV Gear
New RV owners must purchase tons of gear to ensure safe travels. Help stock the RV with these practical pieces of camping gear.
RV Gift Basket Fillers: Water Pressure Regulator
Road Trip Supplies
RV Gift Basket Fillers: Travel Dog Bowls
---
We hope you found inspiration in our list of RV gift basket ideas. Do you plan to purchase a premade basket or build you own? Share your plans with us in the comments sections below.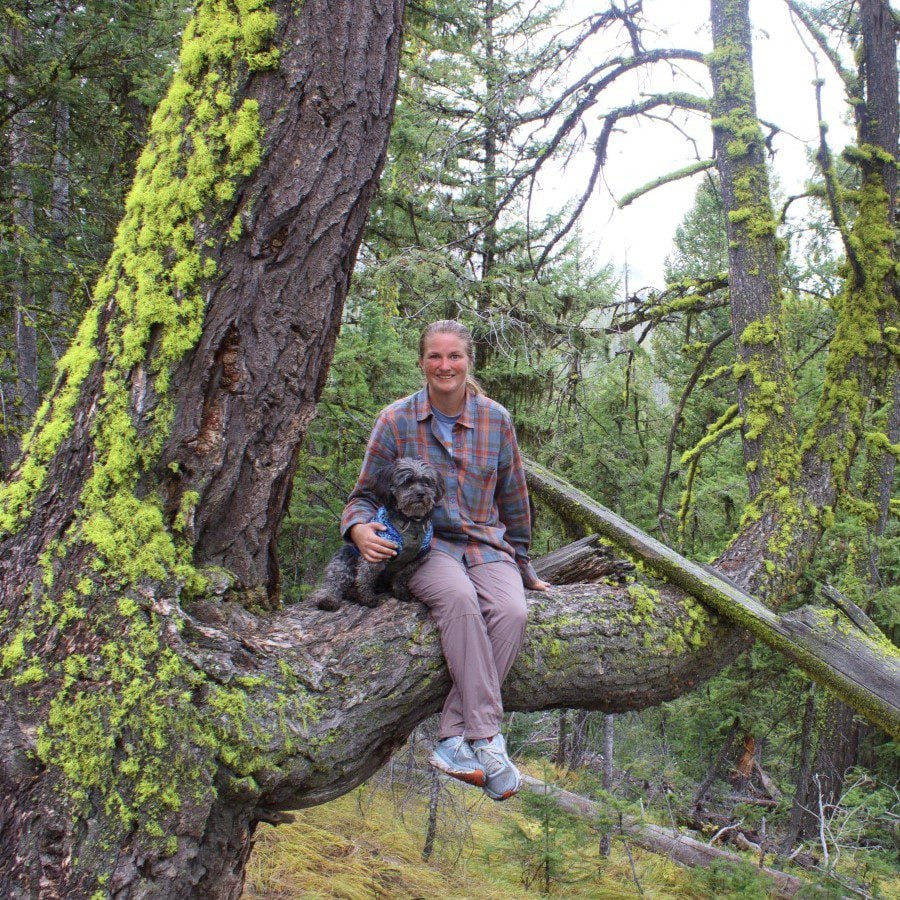 Christina Pate is a seasoned full-time RVer who, along with her husband Justin, has journeyed across the US, Canada, and Mexico. Drawing from her extensive travels, RV repairs and RV renovations, she founded Travels with Ted to guide and inspire fellow RV enthusiasts. Christina is also the co-author of The Owner's Guide to RV Maintenance and the creator of My RV Log Book.