This post may contain affiliate links. See our affiliate disclaimer here.
With mild weather in may parts of the state, Georgia is a great year-round RV camping destination. From big cities to beaches to the Blue Ridge Mountains, there is a wide variety of places for campers to explore. We researched all the camping options in the state, and found the 12 Best RV Parks and RV Campgrounds in Georgia.
Best RV Parks near Atlanta, Georgia
Sweetwater Creek RV Reserve
Just over 15 miles west of downtown Atlanta, Sweetwater Creek RV Reserve is the perfect place to camp near the big city. The park offers 86 full hookup RV sites.
Although it is near the city, the park has a peaceful atmosphere and is surrounded by trees. Basic amenities, such as a bathhouse, laundry, free internet access and a lounge area are available to all campers.
There is an endless option of things for campers to do in Atlanta. Sports fans should consider attending a Braves baseball game or a Falcons football game. Animal lovers can spend the day viewing amazing creatures at Zoo Atlanta or the Georgia Aquarium.
For campers spending the day at the RV park, a public park right across the street is a great place to talk a walk.
Pine Mountain RV Resort
Just over an hour's drive southwest of Atlanta, Pine Mountain RV Resort is a luxury retreat for outdoor lovers. In addition to yurt, cabin and cottage rentals, Pine Mountain has over 100 full hookup RV campsites.
The park offers a swimming complex with a swimming pool, kids' splash pool and a hot tub. Other high-end features include a modern lounge, steam showers and a fitness room.
In addition to day trips to Atlanta, there are plenty of local attractions to entertain campers. Just a few miles from the park is Callaway Gardens, which features beautiful botanical gardens, nature trails and two 18-hole golf courses.
Travelers with kids will also enjoy visiting the nearby Wild Animal Safari.
F.D. Roosevelt State Park
Also located in Pine Mountain, F.D. Roosevelt State Park offers a great RV campground just over an hour away from Atlanta. The campground offers over 100 spacious RV sites with water and electric hookups in a wooded setting.
Amenities within the campground include a children's playground, bathhouses and a dump station. Outdoorsy campers and history buffs will both enjoy the attractions in and around this start park.
History lovers should visit Roosevelt's Little White House State Historic Site to learn about the president's life and connection to the local area. Active campers will enjoy hiking along the parks 40 miles of trails that wind through hardwood and pine forests, over creeks and past small waterfalls.
Camp Margaritaville RV Resort at Lanier Islands
Located an hour's drive north of Atlanta on the shores of Lake Lanier, Camp Margaritaville RV Resort at Lanier Islands is the ultimate weekend getaway. The resort offers large, full hookup RV campsites, many of which are directly on the water.
On-site amenities at the RV park include a natural beach, shuffle board courts and a boat ramp. Campers can also rent golf carts so they easily get around the RV park and resort.
Vacationers should also explore Margaritaville's many attractions outside of the RV park. These attractions include, a beach with waterfront bars and restaurants and a large water park with several slides, a wave pool and a fun zone for small children.
In the winter, families will enjoy Snow Island, which offers a snow tubing hill and an ice skating rink. Click here to see more RV parks with water parks.
Best RV Parks near the Georgia Coast
McIntosh Manor RV Park and Campground
Nestled under majestic live oaks, McIntosh Manor RV Park and Campground is a peaceful camping retreat in coastal Georgia. The park offers RV campsites with full hookups along with free high speed Wi-Fi and cable.
While the campground lacks resort-style features, such as a swimming pool, it offers plenty of natural beauty, peace and quiet. It is the perfect campground for adults without kids and families aiming to spend quality time together.
The campground does offer important amenities, including a laundry room, bathhouse and a community fire pit.
All guests of McIntosh Manor RV Park should take the opportunity to visit nearby Little St. Simons Island. Little St. Simons Island is a nearby barrier Island with over 10,000 acres of land and seven miles of beautiful beaches. The island is only accessible by boat and requires advanced booking arrangements through the lodge office located on the island.
Savannah South KOA Holiday
The first of several KOA campgrounds on our list, the Savannah South KOA Holiday is a great place to stay while exploring one of the south's best historic cities. The park offers full hookup RV sites, including KOA Patio sites with private, waterfront decks.
Other park features include a swimming pool, KampK9 dog park and boat rentals. In addition to the physical amenities, campers will enjoy the blue herons and egrets that frequent the campground's lake. Don't forget to sign up for KOA rewards for a discount on nightly camping fees.
Set up camp at the KOA, then set out to explore Savannah's charming historic district. Popular activities, include horse-drawn carriage rides and walking tours where you can marvel at the more than 1,400 restored buildings.
Ocean-lovers will enjoy taking a day trip to the beautiful beaches at nearby Tybee, Jekyll and Hilton Head islands.
River's End Campground
Located on Tybee Island, River's End Campground is just a few blocks from the beach. The park has over 100 RV sites, which all have full hookups, cable and free Wi-Fi. Campers who want more space should book a larger "Preferred" campsite.
On-site amenities include a large swimming pool, a fenced dog park, a fitness center and a gift shop and general store. The campground also has a vending room, open 24 hours a day, where campers can purchase a variety of items, including batteries, fire starters, shampoo and snacks.
In addition to sunbathing and swimming at the beach, there are plenty of activities for campers to enjoy on Tybee Island. Two must-see attractions are the Tybee Island Lighthouse and Fort Pulaski National Monument.
Visitors should also take the 15-minute drive into Savannah and take a tour of the historic city.
Best RV Parks in the Georgia Mountains
Blue Ridge / Toccoa River KOA Holiday
Located on the Toccoa River, which flows from the Blue Ridge Mountains, this KOA Holiday RV park offers a peaceful setting with plenty of activities. All of the campground's RV sites have gravel or concrete pads and offer full hookups and free Wi-Fi.
Like all KOAs, the campground offers a large number of on-site amenities, including a saltwater swimming pool, horseshoe pits, a KampK9 dog park, a playground and a fishing pier.
Campers who wish to spend their vacation outdoors will love this area. Nearby outdoor recreation opportunities include hiking in the Chattahoochee National Forest, kayaking and tubing on the Toccoa river and waterfall viewing on the Cohutta Wilderness Loop Trail.
The RV park is also close to restaurants and shops in downtown Blue Ridge.
Talona Ridge RV Resort
Located in East Ellijay at the gateway to the North Georgia Mountains, Talona Ridge is a luxury RV resort with awesome views of the Ellijay valley and the surrounding Blue Ridge Mountains.
The resort offers spacious, full hookup RV campsites designed to accommodate large motorhomes and travel trailers. Current on-site amenities include a fitness room with state-of-the-art equipment, free high speed Wi-Fi and multiple event spaces with mountain views.
The resort continues to expand, and has plans to add a swimming pool and other features in the next year.
Campers should consider visiting Talona Ridge in the fall when the colors are peaking. Fall is also an ideal season to visit because the resort is close to several apple orchards where campers can purchase fresh cider, donuts and jams.
Ellijay is also home to the southern terminus of the Appalachian Trail. Adventurous guests can hike the 2 mile roundtrip trail to step across the Springer Mountain southern terminus plaque.
Willow Valley RV Resort
Also surrounded by stunning views, Willow Valley RV Resort is another top RV park in the Georgia mountains. This medium-sized RV park has under 100 RV campsites. All of the gravel and paved campsites have full hookups.
On-site amenities include a swimming pool with a wading area for children, a fenced dog park, a dog wash station, a playground and a basketball court.
Two of Georgia's best state's parks are a short drive from Willow Valley. The first is Tallulah Gorge State Park, where campers can hike in one of the most spectacular canyons in the eastern United States.
The second is Black Rock Mountain State Park where campers will enjoy some of the best views in Georgia's Blue Ridge Mountains. The adventures don't end at the state parks, there are also three lakes and three waterfalls to explore less than an hour's drive from the RV park.
Best RV Parks in Other Georgia Regions
Hartwell Lakeside KOA Holiday
Another fabulous Georgia KOA campground, the Hartwell Lakeside KOA Holiday is located in northeast Georgia on the Lake Hartwell Reservoir. The campground offers water and electric and full hookup RV campsites, many of which are located directly on the lake.
There are many great amenities at the campground, including a 1.5 mile hiking and biking trail, a playground, a jump pad, a fenced-in dog park and horseshoe pits.
However, the best amenity at the Hartwell Lakeside KOA is the lake, which is one of the largest lakes in the United States. Visitors will enjoy swimming from the campground's private beach, and campers also have access to a kayak launch and docks.
The park is also conveniently located close to restaurants and shopping in downtown Hartwell.
Wanee Lake Golf and RV Park
For a unique camping experience, make a reservation at the Wanee Lake Golf and RV Park in south central Georgia. Their RV park offers spacious, full hookup campsites with free Wi-Fi. The star amenity at Wanee is the 9-hole golf course.
The park also has a full clubhouse, a driving range and chipping and putting practice areas. Click here to see more awesome RV parks with golf courses.
However, there are plenty of other activities at the RV park for campers who do not golf. As its name suggest, Wanee Lake is home to a 7-acre lake, a great spot for fishing. The park also has a full-size lighted tennis court and a swimming pool.
---
Log your RV Park Stays
After almost a decade on the road, we know how important it is to keep track of your wonderful memories and practical trip details.
To help campers stay organized, we created My RV Log Book to record campground information, RV mileage, RV maintenance tasks and more!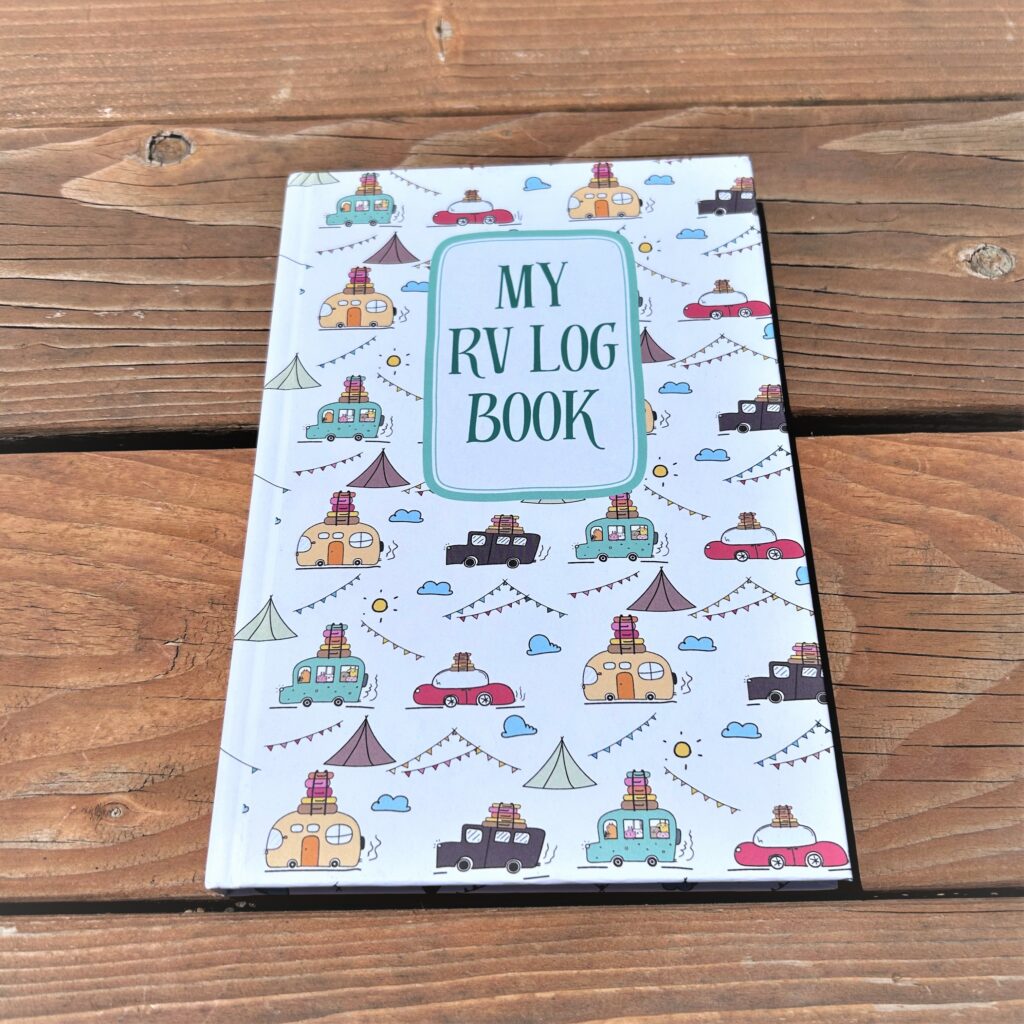 ---
Thanks for reading! If you are planning an extended southern USA road trip, also check out our favorite RV parks in North Carolina, Virginia, Florida and Texas.
Do you have any nominations for the best RV parks in Georgia that did not make our list? Share your recommendations in the comments section below.
Happy Camping!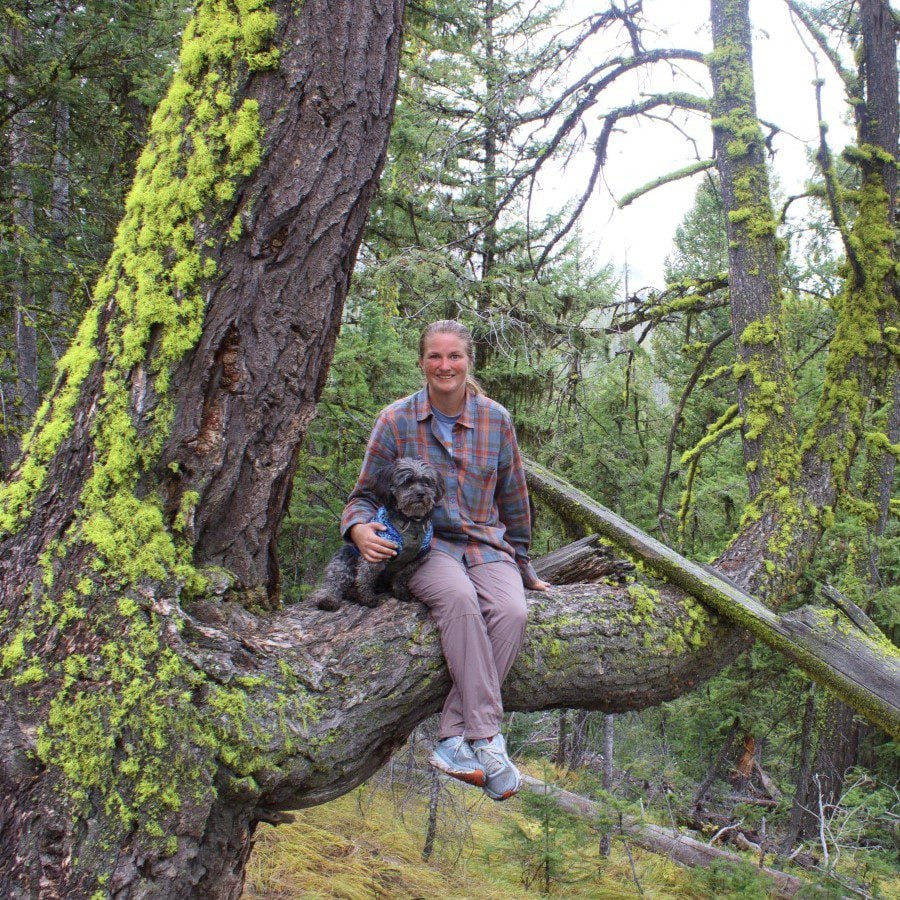 Christina Pate is a seasoned full-time RVer who, along with her husband Justin, has journeyed across the US, Canada, and Mexico. Drawing from her extensive travels, RV repairs and RV renovations, she founded Travels with Ted to guide and inspire fellow RV enthusiasts. Christina is also the co-author of The Owner's Guide to RV Maintenance and the creator of My RV Log Book.