This post may contain affiliate links. See our affiliate disclaimer here.
Many full time RVers work as self-employed entrepreneurs or work short-term jobs without benefits. Without employer benefits, finding affordable health insurance for full time RVers can be one of the most difficult aspects of the RV lifestyle. Finding health insurance as a full time RVer is more difficult as you will need national coverage.
I recently left my corporate telecommuting job and had to find a new option for traveling health insurance. Below is a comprehensive list of all the health insurance options I considered, along with pros and cons for each. This article covers options for RVers who do not have employer-sponsored benefits and are too young to qualify for Medicare.
Please note: I am not endorsing any of the companies or policy types in this article. I am simply sharing the information from my research. Keep in mind, health care options and costs will vary based on your domicile state and other factors. Click here to read about establishing RV domicile before researching health insurance options.
Health Insurance for RVers Overview
Before, we dive into the options, here are a few definitions you should understand before researching health insurance options:
ACA compliant
The Affordable Care Act requires that individuals have health coverage that provides minimum essential coverage.
Minimum essential coverage requirements include outpatient services, emergency services, hospitalization, maternity and newborn care, mental health services, prescription drugs, rehabilitative services, laboratory services, preventative and wellness services and pediatric services.
Although there is no federal tax penalty for 2023, it is important to understand minimum essential coverage in order to understand what may be missing from non-compliant plans. Some states, including California, have imposed their own penalties that require minimum essential coverage. Check your domicile's state requirements before selecting insurance.
Major medical
A major medical health insurance plan is a plan that meets all of the minimum essential benefit requirements of the ACA, while providing benefits for a broad range of inpatient and outpatient health-care services.
Pre-existing conditions
Pre-existing conditions are conditions that started before an individual's health benefits went into effect. Most insurance options outside of ACA marketplaces ask applicants questions to determine if they have a pre-existing condition.
Open Enrollment
Unless you have a special circumstance (losing health care, marriage, etc) you must sign up for health insurance during the open enrollment period. The 2023 open enrollment period runs from November 1st, 2022 to December 15th, 2022.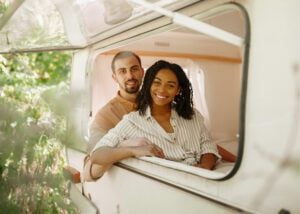 ACA Health Insurance for Full Time RVers
Looking into your Affordable Care Act marketplace options is a great place to start looking for coverage. You can visit healthcare.gov or your state's marketplace to learn about your options and if you qualify for a subsidy.
If you do qualify for a subsidy, the ACA may be your best bet for a comprehensive plan with major medical coverage.
Pros of ACA Health Insurance:
Comprehensive coverage: All plans sold on the marketplace must meet federal requirements for health insurance and provide minimum essential coverage. This means you will have comprehensive medical coverage with major medial and prescription drug benefits.
Affordable monthly premiums (if you qualify for subsidy): If your annual income is below the set amount for your state and family size, you will receive a subsidy that will limit your monthly premiums and out of pocket costs.
Everyone will be approved: In accordance with the ACA, everyone is covered regardless of pre-existing conditions. You will not be asked to provide any information on medical conditions when applying for coverage through the marketplace. The guarantees approval regardless of your health.
Cons of ACA Health Insurance:
Expensive (if you do not qualify for subsidy): If your income is too high to qualify for a subsidy, the monthly premiums will be expensive. For me, the lowest priced premium for a family of two was over $1000 per month.
Network restrictions: The options offered to you through the marketplace may only include local or regional networks. The network range of the plans offered will vary by state. Be sure to research the reach of the network and how costs vary for out of network providers. If you are RVing across the country, you need to ensure you can be covered anywhere in America.
Private Health Insurance for Full Time RVers
In addition to the ACA, you can hire a licensed insurance agent or broker to find private ACA-compliant plans. Private plans may be more affordable than your ACA marketplace options, but they will not approve individuals with pre-existing conditions.
If you do not have any disqualifying conditions, you should compare your private and marketplace options to find the best fit for you. Healthcare.gov has a search tool to find licensed brokers and agents. When working with a broker, keep in mind they may receive commissions from insurance companies and may not offer plans from other companies.
Pros of Private Insurance Plans:
Affordable: I found private ACA compliant plans to have more affordable monthly premiums and lower out of pocket costs than marketplace plans.
Comprehensive coverage: Like plans on the marketplace, these plans will cover everything in the minimum essential coverage as mandated by the ACA including major medical, maternity care and prescription drugs.
Variety of options: If you qualify for private insurance, you can explore plans from all insurers in your state. Ask your broker which companies they received quotes from, and contact multiple brokers to ensure you get the best deal.
Cons of Private Insurance Plans:
Pre-existing conditions disqualify you: If you have a pre-existing condition, you will not be approved for these types of plans.
May be network restrictions: Like plans purchased through the marketplace, private plans may have network restrictions. Ask your agent or broker for details on the network, and costs for out of network providers.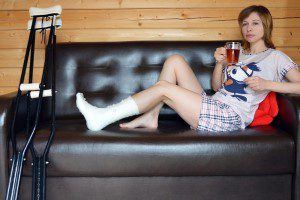 Fixed Indemnity Plans for Full Time RVers
Fixed indemnity plans offer fixed cash benefits for certain types of medical expenses, illnesses and injuries. These plans do not meet the ACA requirements for minimum essential health insurance.
However, they can be a good supplement to high deductible ACA or private insurance plans to help manage your out of pocket expenses. Indemnity plans have maximum annual or lifetime benefits. Therefore, you risk having huge medical bills for major incidents if you do not have any other coverage.
Pros of Fixed Indemnity Plans
Nationwide coverage: Indemnity plans pay you cash, which means you can choose any provider in any state. This is an obvious benefit for full time RVers who are frequently moving.
Lower premiums: Due to the limited coverage, indemnity plans typically have lower monthly premiums than traditional health insurance.
Can be used as supplemental insurance: The cash benefits paid by indemnity plans are paid regardless of your other insurance coverage. If you expect to have a significant number of doctor visits, these plans can help offset the costs not covered by your primary insurance.
Cons of Fixed Indemnity Plans
Limited coverage for major medical: Indemnity plans pay fixed prices for certain types of medical visits and illnesses. If you have a serious illness or long hospital stay, these plans probably will not cover all costs and you could be responsible for huge medical bills. Many of these plans do not provide any coverage for certain types of services such as maternity care.
No network to negotiate price: Because these plans do not provide a network, negotiating rates with providers is your responsibility. If you do not have another form of insurance, you will need to do research on costs before seeking care.
Pre-existing conditions are not covered: Fixed indemnity plans will not cover pre-existing conditions and many plans will not approve individuals who have pre-existing conditions.
Short Term Health Insurance for Full Time RVers
Short term health insurance plans provide medical coverage for a limited period of time. These plans are designed to cover people in transition periods between jobs or who cannot afford more comprehensive coverage.
The length of short term insurance coverage varies from 30 to 364 days. The deductibles and amount of coverage vary greatly by plan. Short term health insurance is not available in all states. United Health One has a large selection of short term health insurance plans.
Pros of Short Term Health Insurance
Flexible options: Short term plans offer a wide range of term lengths and deductible options, so you can customize a plan to best fit your budget and healthcare needs.
Low premiums: Because these plans are not ACA compliant and do not cover all of the minimum essential benefits, the monthly premiums are typically much low than ACA and full-coverage private insurance plans.
Enroll at any time: You do not have to wait for open enrollment or qualify for a special enrollment to sign up for short term medical. You can apply and enroll at any time.
Cons of Short Term Health Insurance
Limited coverage: These plans are not ACA compliant, so many do not cover services such as maternity care or prescription drugs.
Pre-existing conditions disqualify you: If you have a pre-existing condition, you will not be approved for these types of private plans.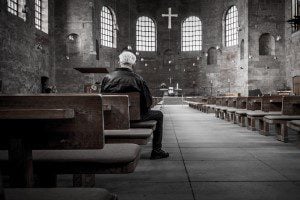 Sharing Ministries for Full Time RVers
Sharing ministries seem to be a popular choice for many full time RVers. These faith-based organizations are not insurance companies. They are non-profits that pool money from participants and distribute money to individuals for their medical expenses.
The two main health sharing ministries are Liberty Health and Samaritan Ministries. Sharing ministries require a signed statement of beliefs to qualify. These plans let you select options based on maximum coverage per incident and your unshareable amount (basically a deductible). Then they will pay you cash for medical expenses covered under your plan.
Pros of Sharing Ministry Health Plans
Affordable premiums: Monthly premiums tend to be much lower than traditional health insurance plans. Keep in mind the lower payments are due to the limitations in coverage mentioned below.
Low deductible: The unshareable amount you must pay before receiving payouts is typically much lower than health insurance deductibles. Current plans offered by Samaritan Ministries have unshareable amounts as low as $300 per year.
National coverage: There is no network associated with these plans, so you may choose any provider in any state. This is the reason these plans are popular with full time RVers.
Cons of Sharing Ministry Health Plans
No guarantees of coverage: Because these plans not actually health insurance, they are not regulated by the same laws. The fine print on the plans lists many services which are not covered. Limitations include any medical issues resulting from engaging in "risky behaviors".
Pre-existing conditions may not be covered: These plans typically do not cover any pre-existing conditions.
Maximum payouts: These plans cap maximum payouts per incident meaning you could be left with large bills for serious conditions.
Tips for Researching Health Insurance
As you now know, finding health insurance for full time RVers can be quite complicated. Here are some additional tips to help you research health insurance for you full time RVing lifestyle.
Be careful giving out your phone number: If you provide your phone number on any third party health insurance websites, expect to receive hundreds of phone calls from insurance agents.
Consider telemedicine options: Telemedicine is the use of technology to receive medical care at a distance. Telemedicine companies offer non-emergency diagnostic and prescription services online without having to go to a doctor. These services can be a great option to keep health care costs down while traveling. Some insurance plans offer Telemedicine services, or you can purchase them separately through companies like Amwell and Doctor on Demand.
Your spouse may need a separate plan: If your spouse is a different age or only one of you has a pre-existing condition, it make more sense to have separate plans. For example, my husband choose an ACA plan because he had a pre-existing condition that limited his options. I obtained a private plan that provided similar coverage at half of the monthly cost.
Read the fine print: If you are considering any of the health plan options that are not ACA complaint, be sure to read all of the policy's fine print before enrolling to ensure you understand exactly what is covered.
---
If you need help planning for other RV living expenses, check out my article on creating a budget and our RV living budget calculator.
Have any questions or recommendations about health insurance for full time RVers? Leave your thoughts in the comments section below.