This post may contain affiliate links. See our affiliate disclaimer here.
If you are interested in purchasing an RV or already own an RV, you need to be attending RV shows. These gatherings allow campers to learn from industry experts and shop a large number of RV brands in one room. Below are the best RV shows to attend in 2023.
2023 RV Show Schedule
This printable RV show schedule is a comprehensive list of all of the popular 2023 RV shows. Print your copy, and purchase your RV show tickets today.
Best RV Shows in 2023
Below are more details on each of the events on our list of the best 2023 RV shows. Shows are listed in order by date.
Ohio RV SuperShow
January 4th to 8th, 2023; Cleveland, Ohio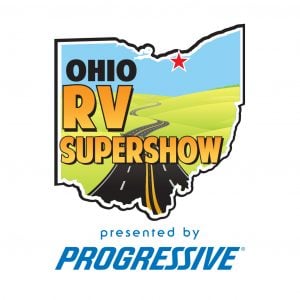 The first major RV show of 2023 is the Ohio RV Supershow. Presented by the Great Lakes Recreational Vehicle Association, the event showcases new RV models from dealerships in the region.
Local RV campgrounds and RV related product and service companies are represented as well.
GulfCoast RV and Camping Show
January 6th to 8th, 2023; Mobile, Alabama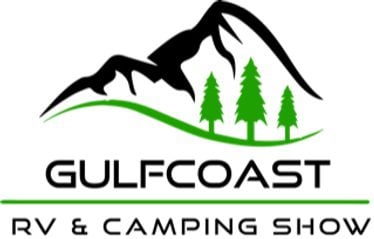 The GulfCoast RV and Camping Show is the another early 2023 RV show. Held at the Mobile Convention Center, this indoor exhibition will feature the latest makes and models from many top RV manufacturers, as well as seminars and entertainment.
This new 2023 RV show is the Pensacola RV Show, Mobile RV Show and Biloxi RV Show all wrapped into one combined event.
Florida RV SuperShow
January 18th to 22nd, 2023; Tampa, Florida

One of the most famous RV shows is the Florida RV SuperShow, also casually referred to as the Tampa RV Show. This huge show offers educational seminars, daily entertainment and all of the year's new RV models.
In addition to the RV exhibits, there are two exhibit halls full of parts and accessories, campgrounds and resorts, tourism information, towing supplies and many other products.
Quartzsite Sports, Vacation and RV Show
January 21st to 29th, 2023; Quartzsite, Arizona
Billed as the "single largest gathering of RVers in the world," the Quartzsite RV show is a can't miss event. The small Arizona town welcomes up to one million RV travelers who come for the RV show, as well as, the annual gem and mineral show.
The RV show's big tent is over 70,000 square feet and contains over 400 exhibits from RV manufacturers and other industry companies. Admission to this RV show is free.
Atlanta Camping and RV Show
January 26th to 29th, 2023; Atlanta, Georgia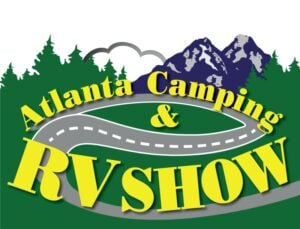 The Atlanta Camping and RV Show began in 1975 and has grown to one of the biggest combined RV dealer shows in the Southeast, showcasing rigs from 8 of Atlanta's largest RV dealers.
In addition to RV showcases, over 80 exhibitors will be on hand, offering up ideas and deals on travel destinations, outdoor adventure clubs, campgrounds and RV services and accessories.
Utah Sportsman's, Vacation and RV Show
February 16th to 19th, 2023; Sandy, Utah

The Utah RV Show is a one-stop marketplace for every kind of outdoor recreational vehicle. With over 300,000 square feet dedicated to RVs, shoppers can compare makes, models and even dealers.
The show also features the latest trucks, ATVs, RV accessories, resorts, lodges, hunting and fishing guides and more.
Seattle RV Show
February 16th to 19th, 2023; Seattle, Washington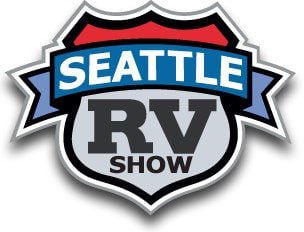 The biggest RV event in the Pacific Northwest, the Seattle RV Show is also the region's best RV show. The indoor exhibition features hundreds of new RVs, seminar presentations, RV accessories and more.
Attendees who need a break from RV shopping can stop at the beer and wine rest stop for a drink.
68th Annual Indianapolis Boat, Sport and Travel Show
February 17th to 19th, 2023 and February 22nd to 26th, 2023; Indianapolis, Indiana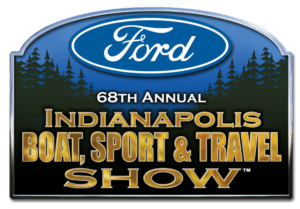 Sponsored by Ford and located at the Indiana State Fairgrounds, the Indianapolis Travel Show is another huge event. With over 750,000 square feet of exhibition space, this is one of the biggest and best RV shows in the Midwest.
As the name suggest, in addition to RVs the Indianapolis show features all kinds of travel, boating and adventure exhibits. A fall RV show is also held at the same location.
Dallas RV SuperSale
February 23rd to 26th, 2023: Dallas, Texas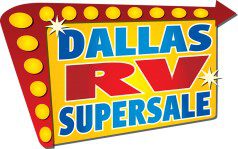 Billed as "the largest RV show in the Southwest," The Dallas RV SuperSale showcases hundreds of RVs from North Texas RV dealers. Booth vendors also showcase a wide assortment of RV-related products and services.
Tickets to the show also include admission to several seminars on topics including RV living, buying an RV and cooking in an RV.
Toronto Spring Camping and RV Show
March 2nd to 5th, 2023; Mississauga, Ontario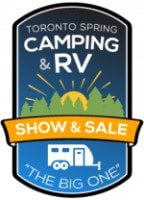 The Toronto Spring Camping and RV Show is the only consumer RV show produced by the Canadian RV Association. It is also the the country's largest RV show. Exhibits include new RV showcases, RV product booths, contests and giveaways and live entertainment.
This RV show also offers seminars and lectures for RV owners. Topics include towing, RV maintenance and RV insurance.
FMCA 106th International Convention and RV Expo
March 15th to 18th, 2023; Perry, Georgia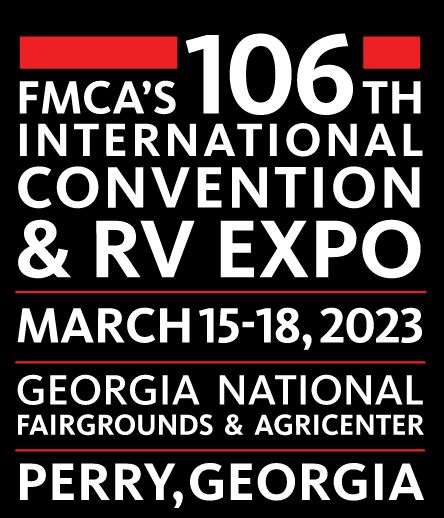 The expo in Georgia is one of two international RV conventions hosted by the FMCA (Family Motor Coach Association) every year. The conventions bring together thousands of people for 4 days of RV education, shopping, entertainment and camaraderie.
The other 2023 FMCA international convention will be held in August in Gillette, Wyoming.
Great Alaska Sportsman Show
April 14th to 16th, 2023; Anchorage, Alaska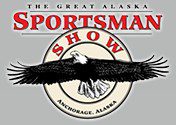 Alaska is a top destination for campers and outdoorsmen, and this RV show marks the start of the camping season. The show was first produced in 1984, and has become a statewide show attracting thousands of outdoor enthusiasts from across the region.
The 2023 show is being hosted at a new venue, the Dena'ina Convention Center.
Overland Expo West
May 19th to 21st, 2023; Flagstaff, Arizona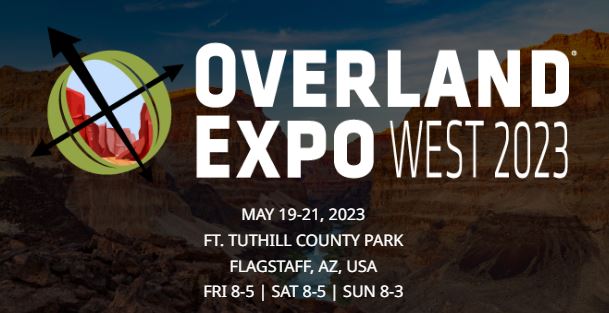 Overland Expo is a totally unique RV show created for do-it-yourself adventure travel enthusiasts. Events include classes, inspirational programs, roundtable discussions and a large expo featuring several hundred vendors of adventure travel equipment, camping gear, bikes, vehicles and services.
Overland Expo West is just one of 4 annual events. There are also expos in Oregon, Colorado and Virginia.
Tampa Bay Summer RV Show
June 8th to 11th, 2023; Tampa, Florida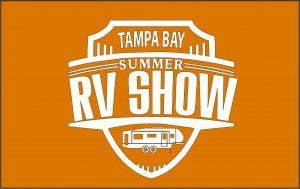 Hosted by the same organization and at the same location as the Florida RV SuperShow, the Tampa Bay Summer RV Show is another awesome Florida RV show. The event features hundreds of new RVs for attendees to tour.
The event also includes daily door prizes, exhibits by RV product and service providers and food vendors. A fall RV show is also hosted by the Florida RV Trade Association each November.
America's Largest RV Show
September 13th to 17th, 2023; Hershey, Pennsylvania

At the 54th annual America's Largest RV Show, campers will be able to tour more than 1,400 RVs from 40 manufacturers. Located at the Giant Center and covering more than one million square feet, this show is truly huge.
In addition to RV tours, the show includes exhibits on RV living, campgrounds, travel adventures and RV products and services.
---
Thanks for reading our complete guide to 2023 RV shows! We hope you found the perfect event to attend.
In the meantime, check out our guide to the best RV floorplans for every family size. This guide will help you narrow down your favorite RVs before you hit the exhibition floor.
Happy Camping!