This post may contain affiliate links. See our affiliate disclaimer here.
Boondockers Welcome is a membership club that connects RV travelers with host locations across the country. Members can camp overnight for free at local hosts across the country. Hosts are local property owners who welcome RVers to camp on their land.
In this complete guide to Boondockers Welcome, we share membership options, price details, reviews and more. Read on to find out if a Boondockers Welcome membership is right for you.
Boondockers Welcome Coupon Code 2024
If you already know you want to join and are looking for a Boondockers discount or promo code, simply click this link and enter code BWFRIENDS15 get the best price (15% off) on a Boondockers Welcome membership today.
Boondockers Welcome Overview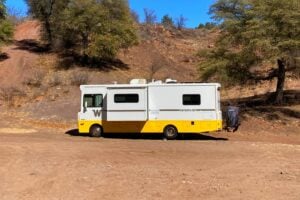 Boondockers Welcome provides its members the ability to spend up to 5 nights on a host's property. Hosts are property owners who are willing to invite guests to camp on their land.
Hosts receive a free membership in exchange for their generosity. However, the name is a bit misleading, as over 70% of Boondockers Welcome hosts offer electric and/or water hookups.
All Boondockers Welcome members have access to a website and an app where they can view host locations and request stays.
The tool allows members to filter properties by location, availability of hookups, whether generators are allowed and the size of their RV. A detailed description and photos are also available for each host location.
Boondockers Welcome and Harvest Hosts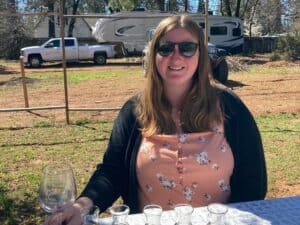 In 2021, Harvest Hosts acquired Boondockers Welcome. Harvest Hosts provides members with free one-night stays at hosts across the country, including wineries, farms, breweries and more unique locations.
While the company still offers separate memberships, Boondockers Welcome and Harvests Host can be purchased as a bundle for a discounted price.
The company also offers an integrated map, where campers can search both types of host locations at the same time. Click here for our complete guide to Harvest Hosts memberships.
Boondockers Welcome Membership Options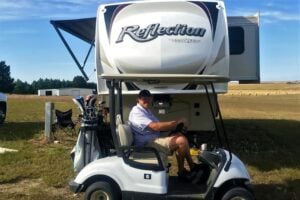 Boondockers Welcome offers a single membership plan that cost $79 per year. All members have access to free camping at all Boondockers Welcome locations. However, with a our special coupon code a membership is just $67.
To save 15% on your Boondockers Welcome membership, click here and use coupon code BWFRIENDS15 at checkout.
Boondockers Welcome memberships can also be bundled with Harvest Hosts memberships. The Harvest Hosts Classic Plan with Boondockers Welcome cost $169 and the Harvest Hosts Plus Golf Plan with Boondockers Welcome cost $179.
If you are interested in purchasing a bundled membership, checkout on the Harvest Hosts website.
Boondockers Welcome Rules & Requirements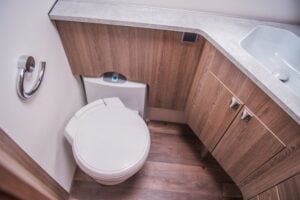 Boondockers Welcome is an awesome camping membership for RV owners, but there are some rules and membership requirements to be aware of before joining. Firstly, only campers who own a fully self-contained RV can purchase a Boondockers Welcome membership.
Tent campers and RVs without an interior toilet and cooking facilities may not use the membership. This rule is in place because hosts do not typically offer access to facilities such as bathrooms.
Once you have purchased a Boondockers Welcome membership, you must also follow the courtesy contract which outlines basic etiquette rules.
The rules include staying a maximum of 5 nights in a 90 day period at any single host location and not requesting additional nights. The contract also requires members to communicate their arrival time, cancel reservations in a timely manner, comply with all hosts rules and supervise children and pets.
Boondockers Welcome Locations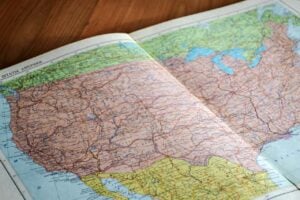 Boondockers Welcome offers RV camping in the United, Canada and Mexico. They currently have almost 3000 hosts and are adding more each month. Within the contiguous United States, there are Boondockers Welcome hosts in every state. RVers will easily to be able to find a host location on almost any route.
International Boondockers Welcome Locations
Boondockers Welcome has a large presence in Canada with over 500 host locations. The membership program also offers a handful of of host locations in Mexico.
Boondockers Welcome RV Hookups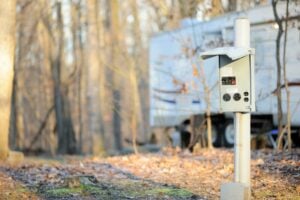 The name Boondockers Welcome is a little bit deceiving. Boondocking is typically a synonym for dry camping, but a large portion of Boondockers Welcome hosts offer water and/or electric hookups.
In accordance with the Boondockers Welcome courtesy contract, guests are expected to offer compensation to hosts for costs associated with hookups. However, hosts are not allowed to charge more than the cost they incur for these utilities, so the charges are typical very small.
Is Boondockers Welcome Worth It?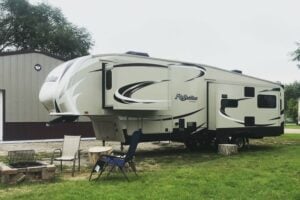 So what do members think of their Boondockers Welcome membership? Is Boondockers Welcome worth the money? Personally, we love our membership. The membership provides us with an affordable camping option and the opportunity to meet new people all over the country and beyond.
Most host locations are also scenic, offering the opportunity to camp with incredible views or in the middle of a farm. But, don't rely on our opinion alone. Facebook users have given Boondockers Welcome an average rating of 4.5 out of 5 stars.
Financially, a Boondockers Welcome membership is a no brainer. At $79 per year, the membership will easily pay for itself if you stay at hosts instead of RV parks one to three nights each year. Even stays at hosts with fees for electricity and water will cost significantly less than a typical RV campground.
Becoming a Boondockers Welcome Host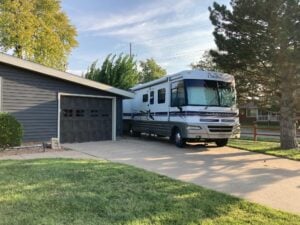 If you have property and are interested in meeting travelers from across the world, consider becoming a Boondockers Welcome host.
The only requirements to become a Boondockers Welcome host are being able to legally allow RVers on your property and having enough space for RVs. Even a driveway with enough space for small RVs is an acceptable host location.
The main benefit of being a host is receiving a free membership to the Boondockers Welcome program. Active hosts receive their own annual membership at no cost. While host are allowed to request compensation for hookups, they may not profit off of guest stays.
FAQs about Boondockers Welcome
How much does a Boondockers Welcome membership cost?
A membership to the Boondockers Welcome RV camping program cost $79 per year.
Does Harvest Hosts own Boondockers Welcome?
Yes, Harvest Hosts acquired Boondockers Welcome in 2021. Both membership programs operate separately, but can be purchased together at a discounted price.
What is the difference between Boondockers Welcome and Harvest Hosts?
Boondockers Welcome offers camping on individuals' properties, while Harvest Hosts offers camping at wineries, farms, breweries and other businesses. Harvest Hosts stays are limited to one night, while Boondockers Welcome allows stays up to five nights.
Are pets allowed at Boondockers Welcome?
Yes, the majority of Boondockers Welcome hosts allow pets as long as they are well-behaved and kept on a leash. If a location does not allow pets, it will be noted on their profile.
Other RV Memberships
If you are shopping around for RV camping memberships, there are several other RV clubs to consider. Start by reading our summary of all the RV memberships available.
Then read our complete guides to Thousand Trails and RPI RV membership programs. For most RVers (and almost all full-time RVers), it makes sense to join more than one RV club to maximize your savings and experiences.
---
Thanks for reading our guide to Boondockers Welcome memberships. If you have any additional questions, drop them in the comments section below.
Happy Camping!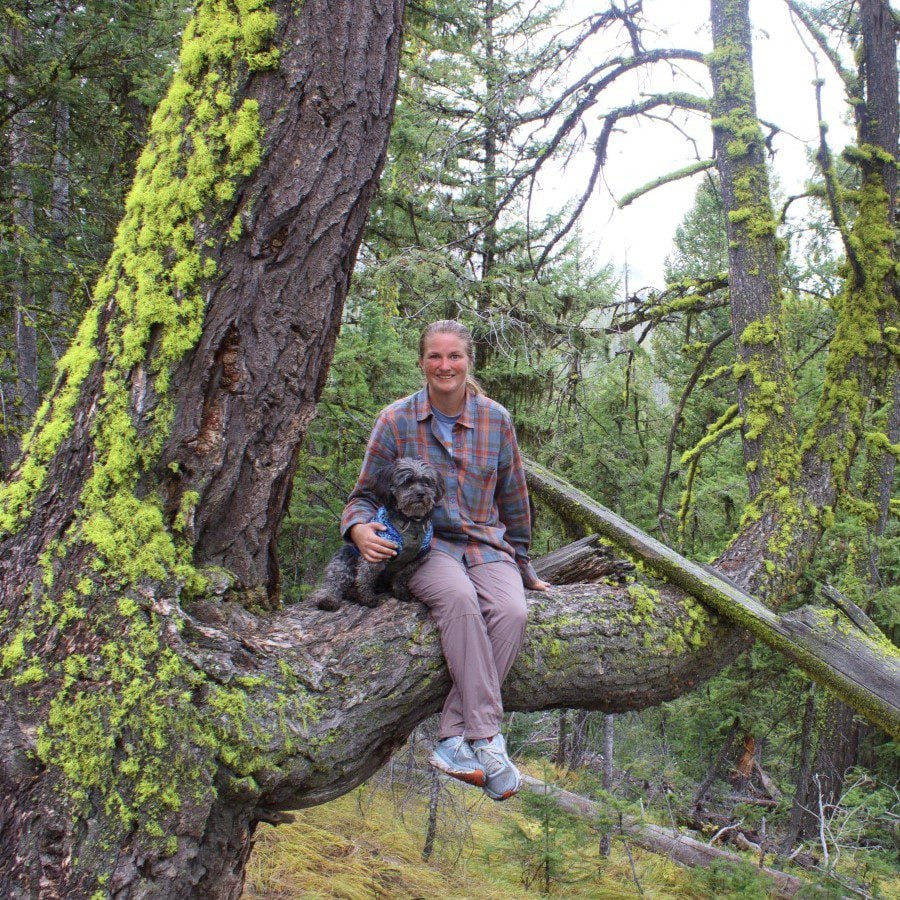 Christina Pate is a seasoned full-time RVer who, along with her husband Justin, has journeyed across the US, Canada, and Mexico. Drawing from her extensive travels, RV repairs and RV renovations, she founded Travels with Ted to guide and inspire fellow RV enthusiasts. Christina is also the co-author of The Owner's Guide to RV Maintenance and the creator of My RV Log Book.