This post may contain affiliate links. See our affiliate disclaimer here.
Having an address and a mailbox is something you typically take for granted. However, receiving mail can be a complicated process when living in an RV. So how do full time RVers get mail?  Below is a detailed guide on 4 simple strategies for receiving and processing mail while traveling in an RV.
How Do Full Time RVers Get Mail? [VIDEO]
Mail Forwarding Services for Full Time RVers
There are several companies that offer full-time RVers a mailing address to receive letters and packages. RV mail forwarding services receive the mail and scan a copy of the envelope (or send a notification for packages).
Then, you can choose to receive a digital copy or have the parcels forwarded to your current location. Some mail services will also destroy junk mail or other items you do not need in hard copy. Companies offering mail forwarding services include Anytime Mailbox, Escapees and Good Sam.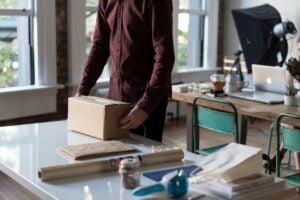 When researching how full time RVers get mail, Anytime Mailbox is often the best answer. They offer mail receipt, scanning and forwarding starting at $9.99 per month. The price depends on the location you select and the volume of mail you typically receive.
Signing up for an Anytime Mailbox plan is very simple. The first step is to select a real street address by browsing through their list of locations across the US and internationally.
Most mail forwarding companies only offer addresses in a few states, but Anytime Mailbox offers their address service in 48 states and several countries. Once your new mailing address is selected, you can choose your plan.
Anytime Mailbox's Bronze plan, which costs $9.99 per month, includes receiving 30 pieces of mail each month, opening and scanning 5 pieces of mail per month and a flat $5 fee for forwarding packages and mail.
Silver, Gold and Unlimited plans are also available for nomads who receive large amounts of snail mail.
Mail Delivery at RV Parks
Most RV parks are happy to accept mail on your behalf and FedEx and UPS will deliver right to your site at some campgrounds.
When we order online packages or if friends want to send holiday cards, we provide the address of the park or campground where we are currently staying.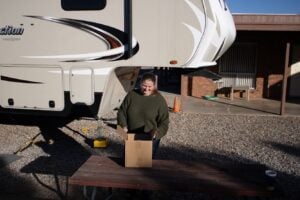 Always ask permission from the office or campground host before anything is mailed to your campsite. There are some places, such as state parks, that won't provide this service.
Only have mail sent after you arrive at the park. Then, make sure your site number and the name you used to register are included in the address. If a package arrives before you or is sent to another name, the park may toss it.
General Delivery at the Post Office
But, how do full time RVers get mail while boondocking?
If you need to receive a package while you are boondocking or staying at a campground that does not accept mail, the postal service's general delivery is a great option. General delivery was created for people who are between addresses or do not have a permanent address.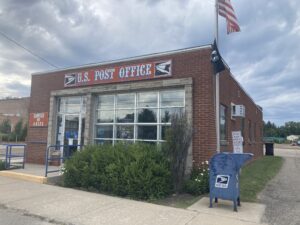 Letters or packages addressed to general delivery are held at a local post office. Simply write "General Delivery" under your name, in place of the street address, and write in the city, state and zip code as you normally would.
Letters or packages shipped to general delivery should be picked up quickly as the post office will only hold them for 10 to 15 days. To find the post office that handles general delivery in your location, call 1-800-ASK-USPS and request "Customer Service."
Keep in mind that only mail delivered through the United States Postal Service is eligible for General Delivery. Packages shipped via UPS or FedEx cannot be addressed to General Delivery.
Use a Family Member's Address
Another great option to receive mail while living or traveling in an RV is to have it sent to family. Most family members won't charge you for the service and you can still feel secure that you will not miss important documents.
After canceling our mail service, a very kind family member now receives most of our mail. We try to limit the burden of this service by setting all of our accounts to paperless and never giving the address to companies that might send junk mail.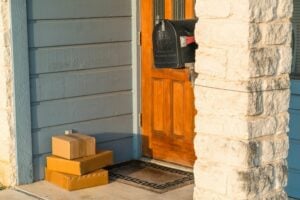 If you are traveling in an RV for an extended period of time, but still live in a house, request a hold mail service from the postal service. The United States Postal Service will hold your mail at the local office up to 30 days.
More RV Living Tips
If you are considering living in an RV, here are some additional resources to help you address the most common concerns with RV Living.