This post may contain affiliate links. See our affiliate disclaimer here.
Camping or living in an RV is a great way to travel across America and explore the great outdoors. However, RV travel comes with several challenges that only RVers can understand.
Fortunately, most experienced RVers have learned to overcome these issues and laugh at their mistakes. Below are 40 Funny RV Camping Memes to help RVers laugh at their experiences.
All of the funny RV camping memes in this article, were created by me. I have lived in an RV for over five years, so I have definitely made lots of mistakes to poke fun at. Feel free to share these memes, but please credit Travels with Ted.
Funny RV Camping Memes
The following funny RV camping memes should give any RVer a good chuckle. Read on and see if you can relate to any of these RV camping situations.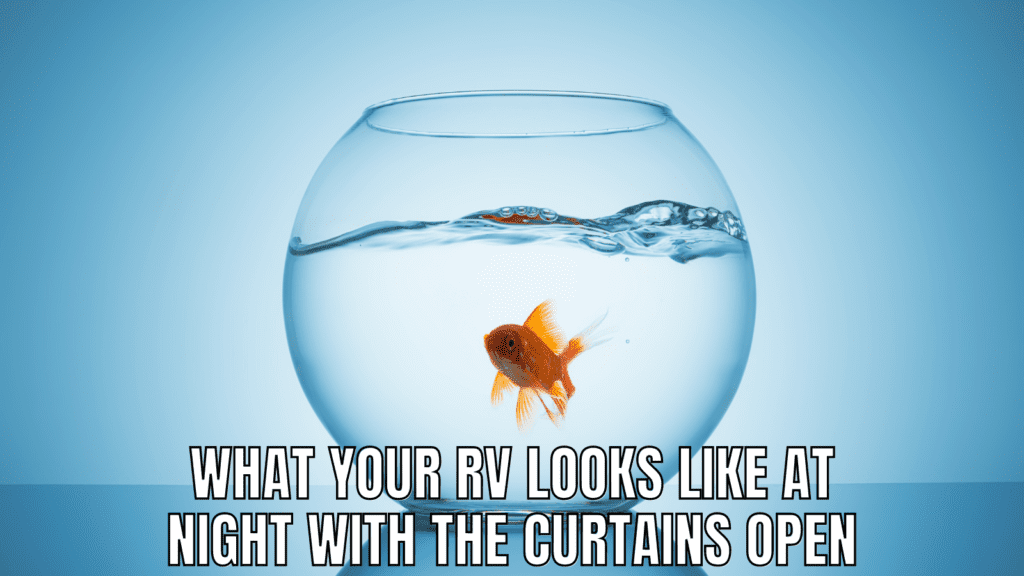 If this RV meme confuses you, just take a walk around an RV park after dark. You can see everything inside any RV where the curtains are open and the lights are on. If you do not want everyone watching you watch TV, be sure to close the blinds at night.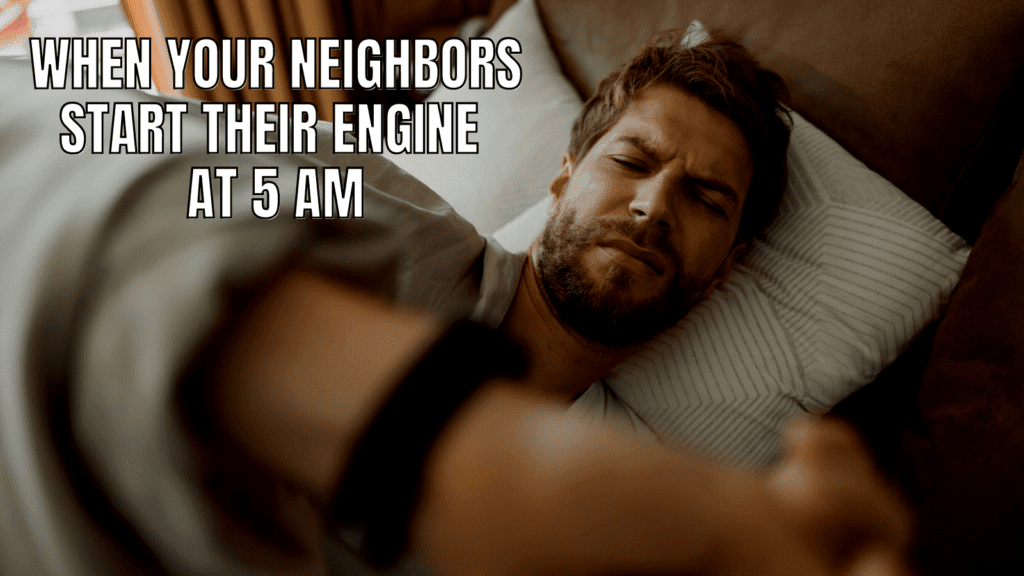 Many campers are early risers, and are ready to hit the road at first light. However, many of these early birds also like to start their engine way too long before they leave and wake up the whole campground.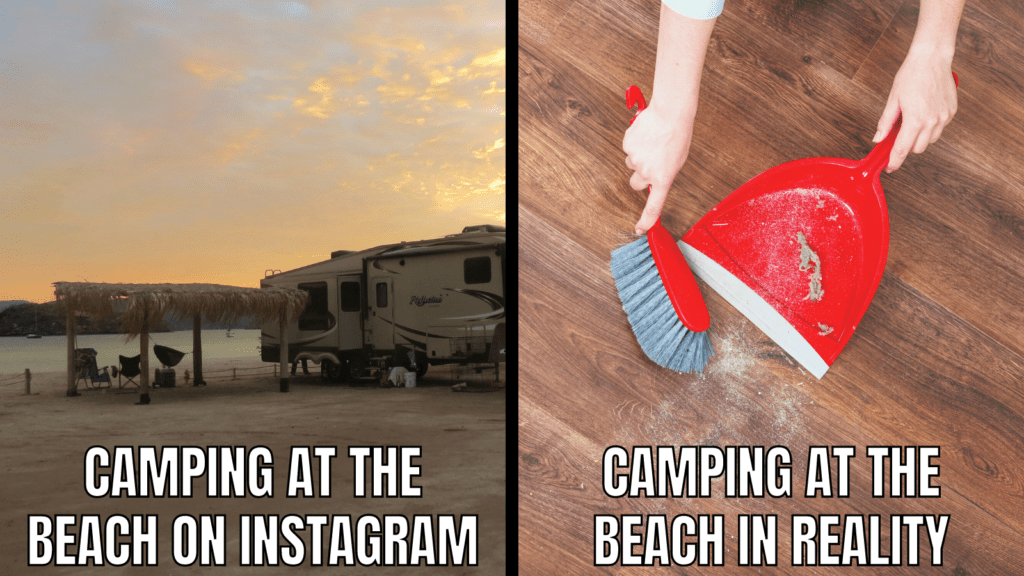 Camping at the beach is an awesome experience, but have your broom ready! This funny RV camping meme shows that parking on the beach has a few downsides.
If you are prepared to sweep constantly in exchange for incredible views, check out our list of the best RV campsites on the beach.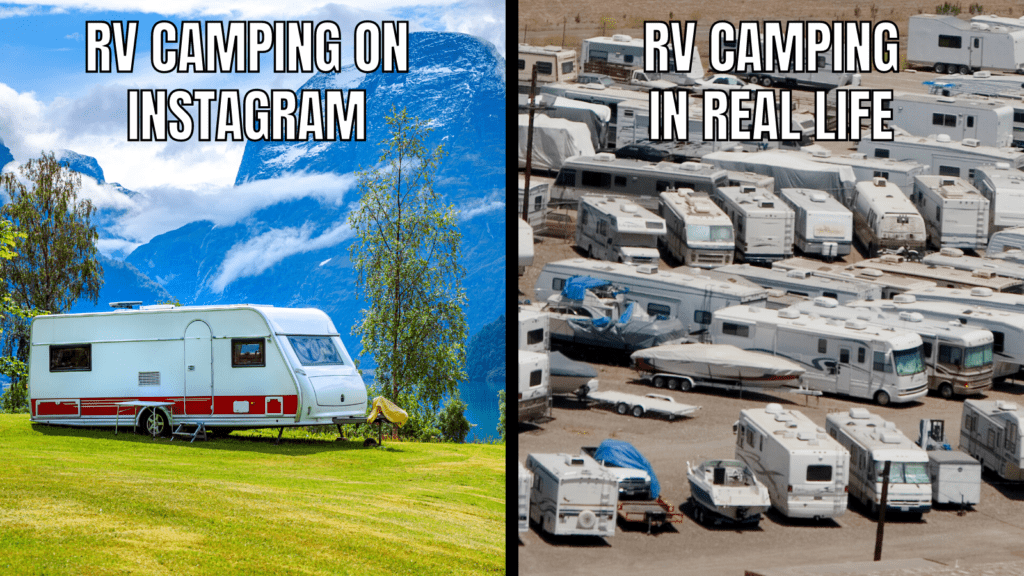 Some of our favorite funny RV camping memes compare the realities of RV camping to the pictures we see on Instagram. The internet features many pictures of RVs parked all alone in picturesque situations, but most RV parks look more like parking lots.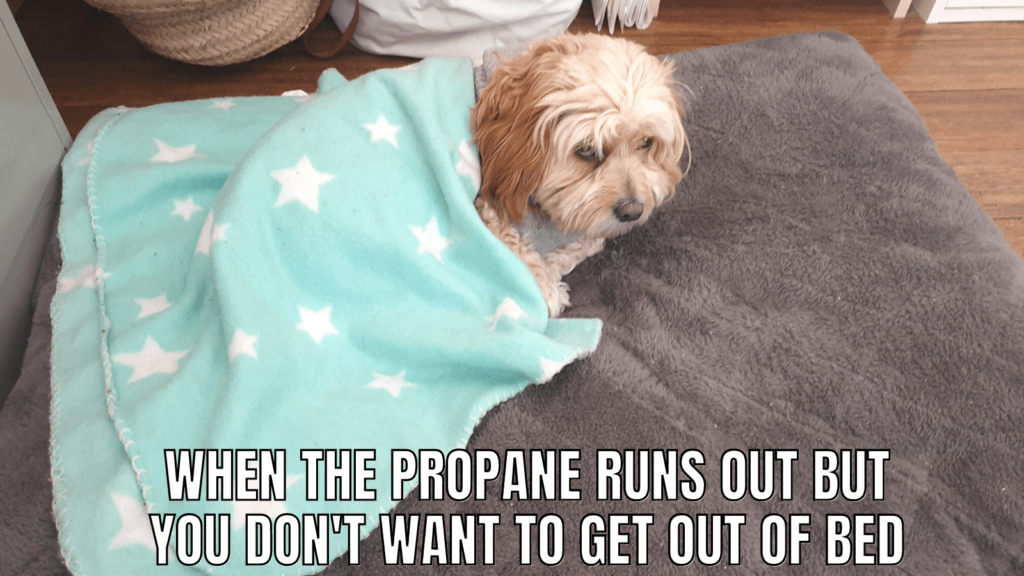 When camping in cool fall or spring weather, RVers rely on their propane heaters to keep them warm at night. When you wake up with frozen toes in the middle of the night, it is a good indication that you have run out of propane.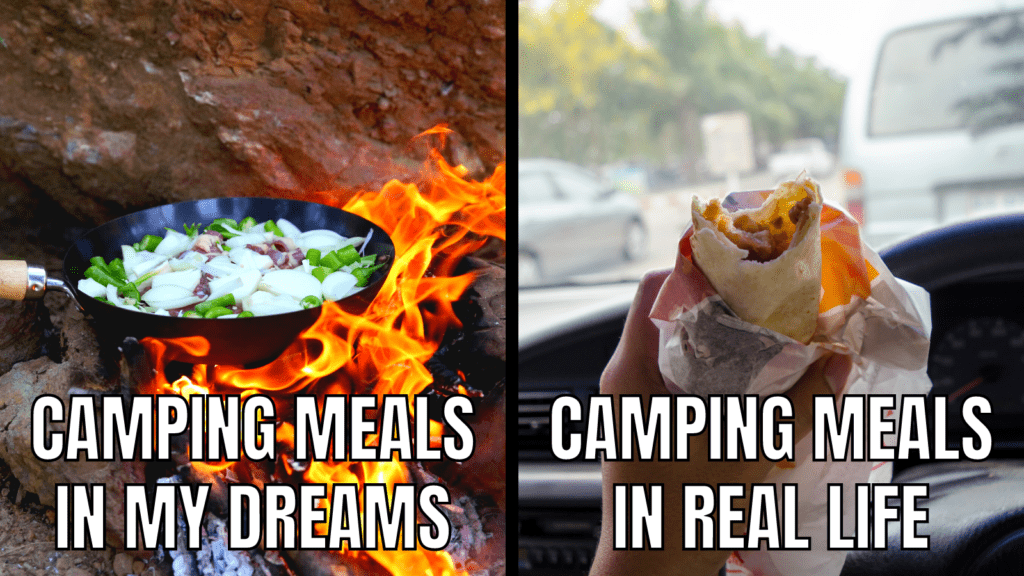 Many new RV campers picture cooking gourmet meals over the campfire. In reality, most campers end up roasting hot dogs or even picking up some fast food.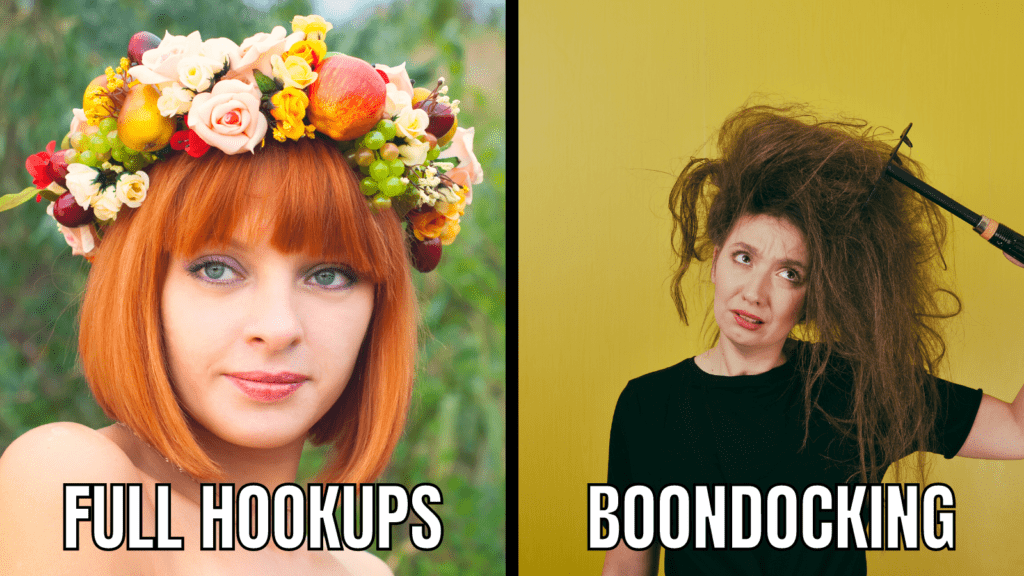 This RV meme is for the ladies who dry camp. When your campsite has full hookups doing your hair and makeup is a breeze. However, boondockers know the struggle to keep the tangles at bay is real.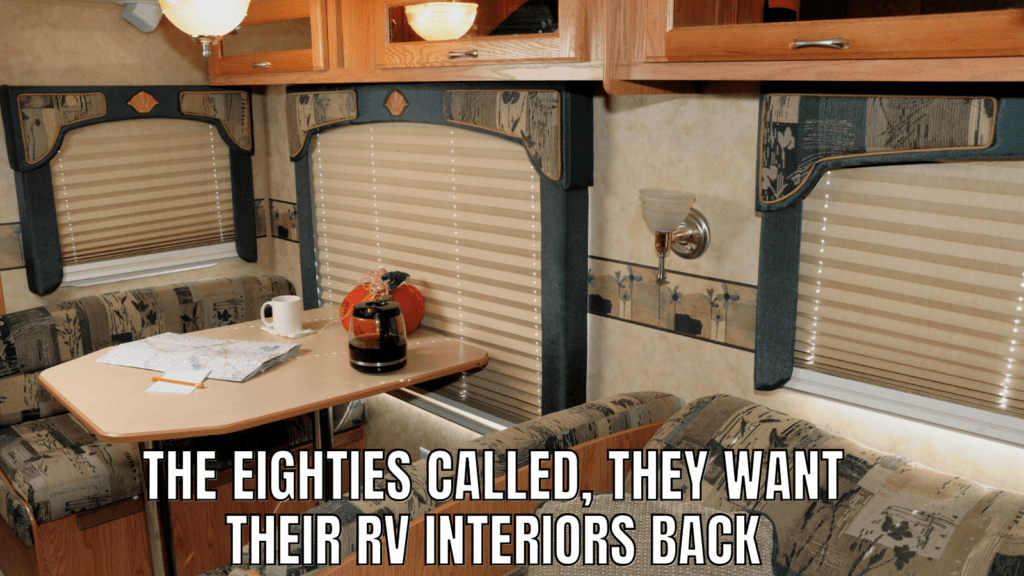 For some reason, many RV manufacturers furnish their RVs to look like they are an eighties design statement. Fortunately, some RVs are starting to get modern makeovers. Click here to see RVs with modern finishes straight from the factory.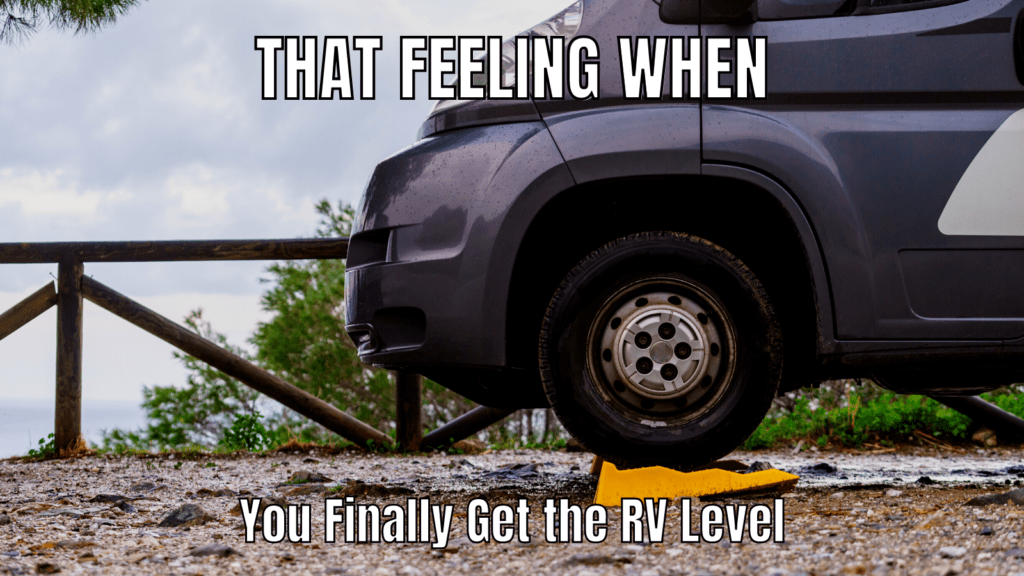 When you arrive at the campsite and it is slanted, you know you are in for a battle. After fumbling with the jacks and pulling up on blocks, it is always a relief when the RV is finally level (or at least level enough)!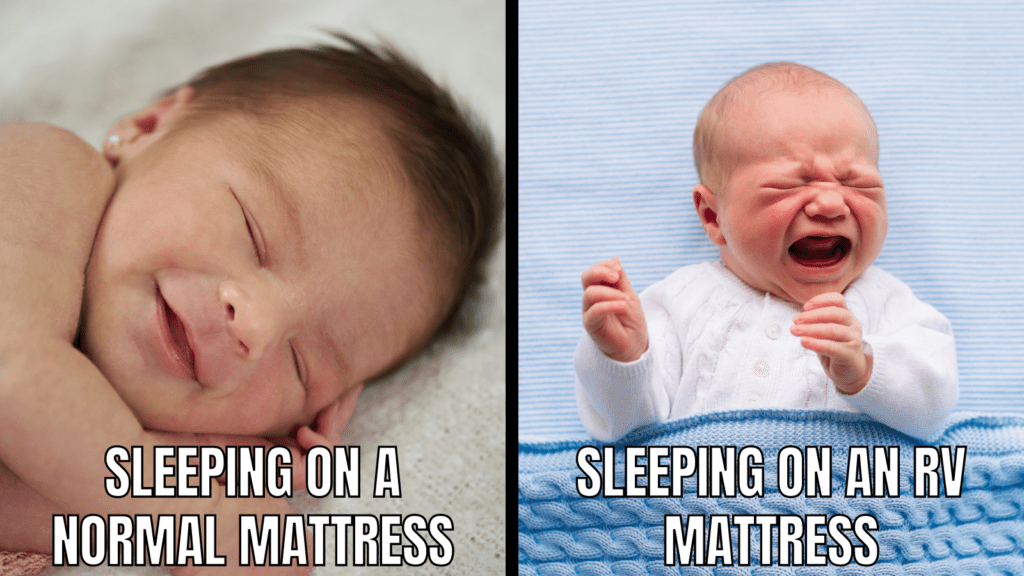 Anyone who has slept on an RV mattress, knows they are just glorified camping pads placed on top of a wooden platform. Do yourself a favor; upgrade your RV mattress and sleep like the baby on the left.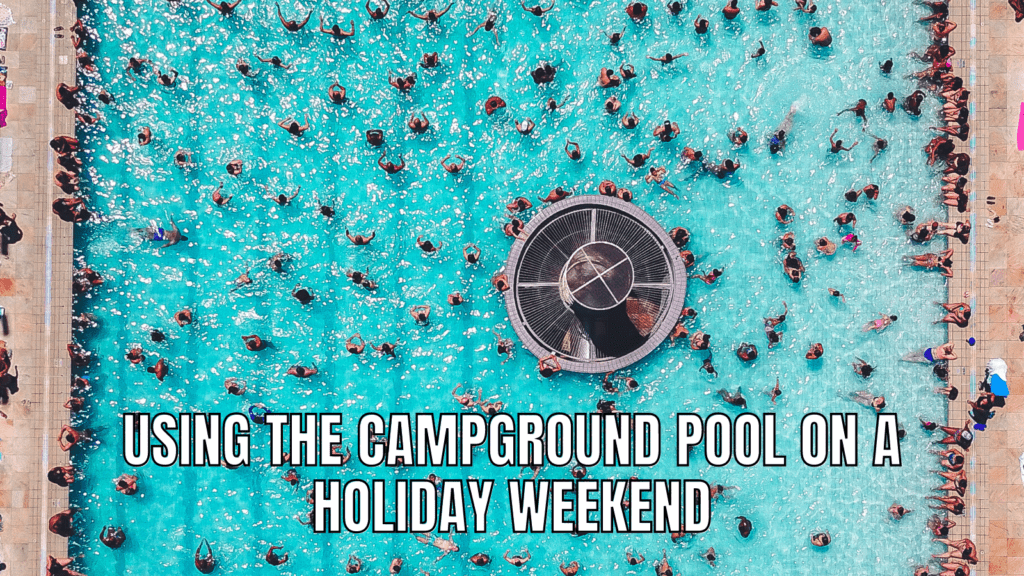 RV camping is a great way to spend a holiday weekend. Unfortunately, thousands of other campers also think it's a great idea. To have the perfect holiday camping weekend, plan to spend lots of time in nature and avoid the pool and other shared amenities.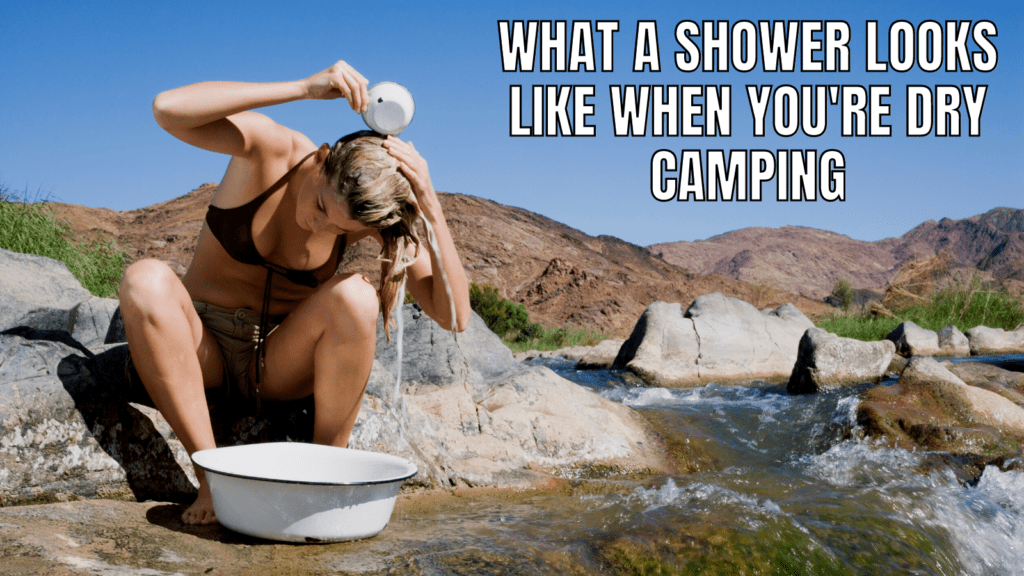 This is one of our favorite funny RV camping memes for dry campers. Are you even an RVer if you haven't taken a bath in a river or used a bucket for an impromptu shower?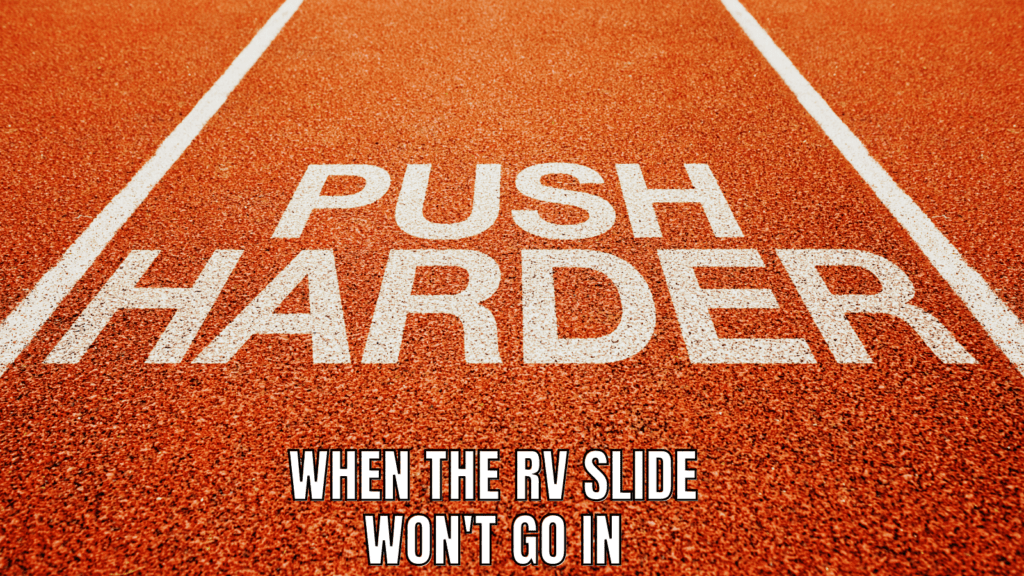 There is nothing worse than packing up the campsite and realizing your slide won't go in and you can't drive away. If this happens to you, hopefully the issue can be fixed quickly without calling a repairman.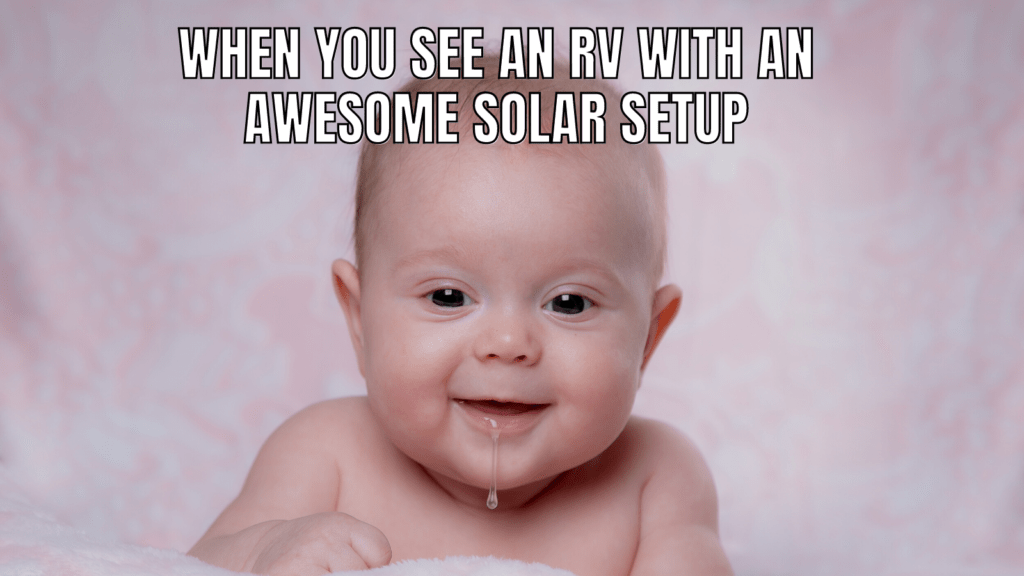 It is easy to have buyer's remorse with RVs. Many RVers wish they had bought something smaller and easier to maneuver, while others wish they could upgrade to a big rig. The feature that really makes me jealous though, is a roof full of solar with a big battery bank.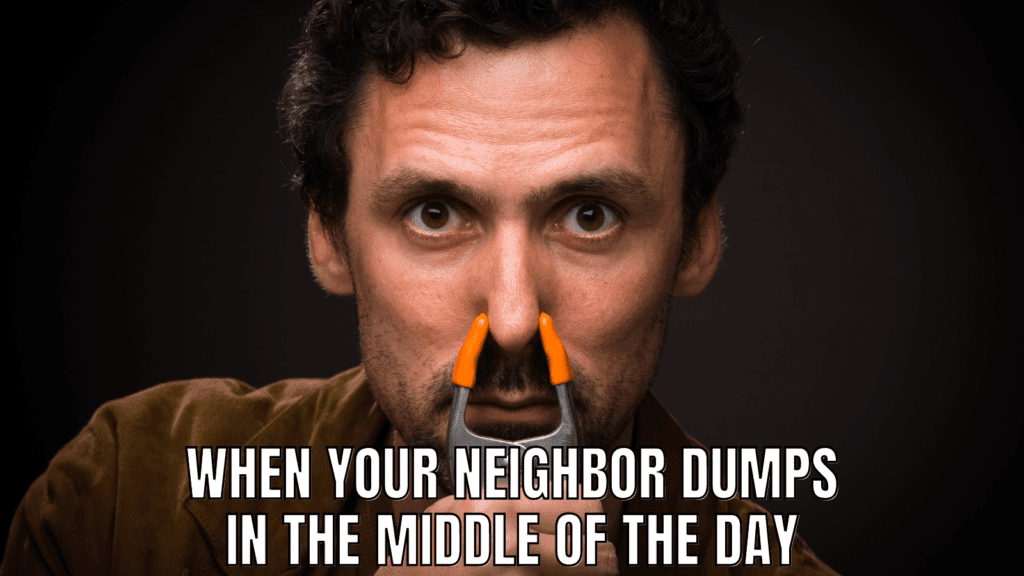 While it may seem obvious to most of us, some campers don't seem to realize that their sh*t stinks (literally). Most RVers try to dump when their neighbors are not around, but have a nose plug ready when you are parked next to inconsiderate campers.
Last but not least on our list of funny RV camping memes, are these friendly snowbirds. Whenever, we pull into a campground with lots of retirees there is always a greeting committee waiting to chat with us and help us park, whether we need it or not!
Funny RV Life Memes
The funny RV camping memes in this section are specific to the benefits and challenges of living full time in an RV. Read on and find your favorite RV life meme.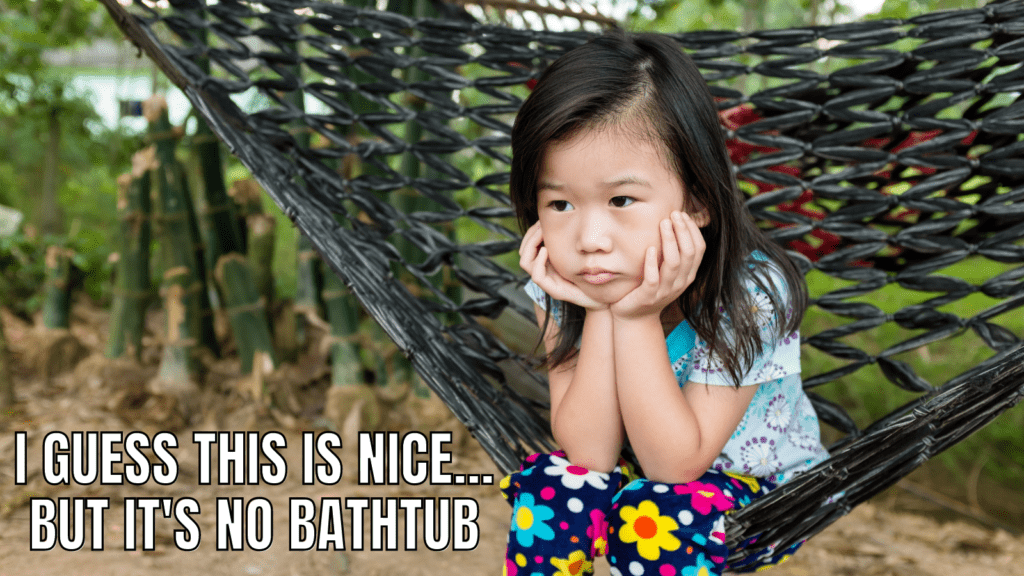 Ask full time RVers what they miss most about a sticks and bricks home, and 75% of them will say a bathtub. Hammocks are great, but they can't compete with a relaxing bubble bath. If you care considering RV living, read our full list of the pros and cons of RV life.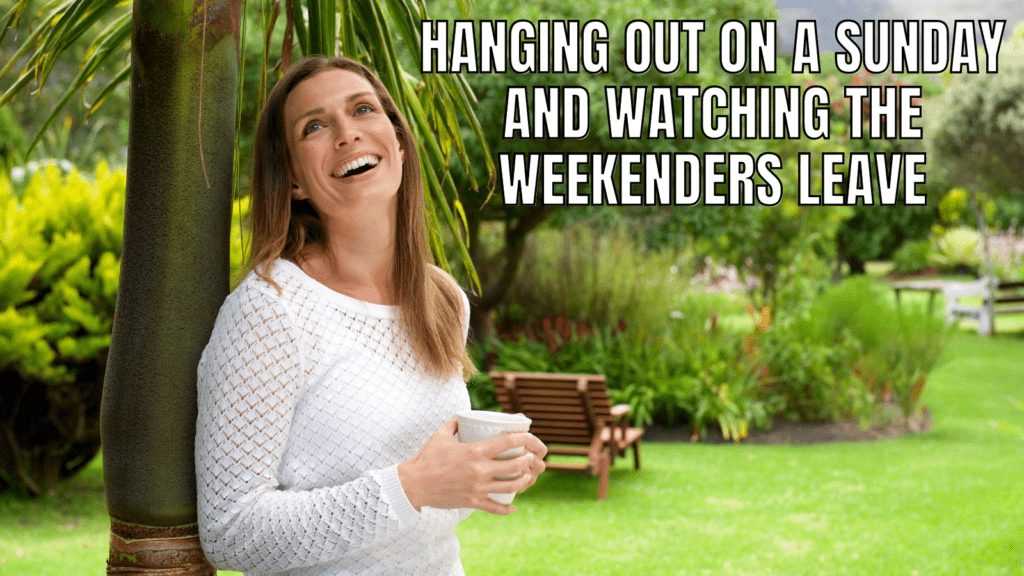 When you live in an RV, there is no better feeling than sitting at the campground and watching the weekend campers pack up. It's not that we don't like weekend warriors, we are just glad we aren't the ones who have to leave.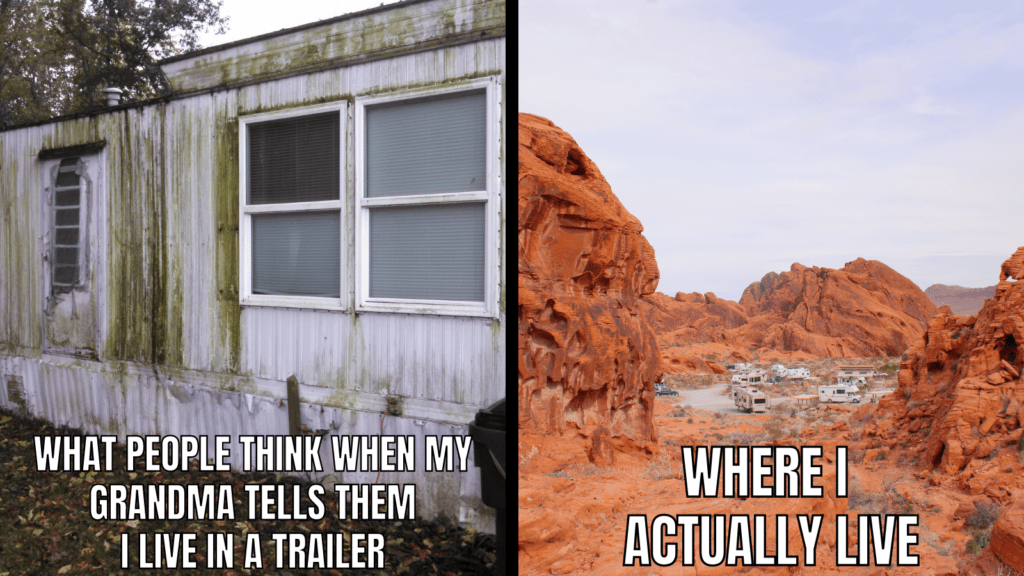 So, this RV life meme originated from my own grandmother. She loves to introduce me to people at her retirement home by proudly telling them I live in a trailer.
Everyone always seems very confused by her pride in this statement, but I'm pretty sure they are not picturing the scene on the right.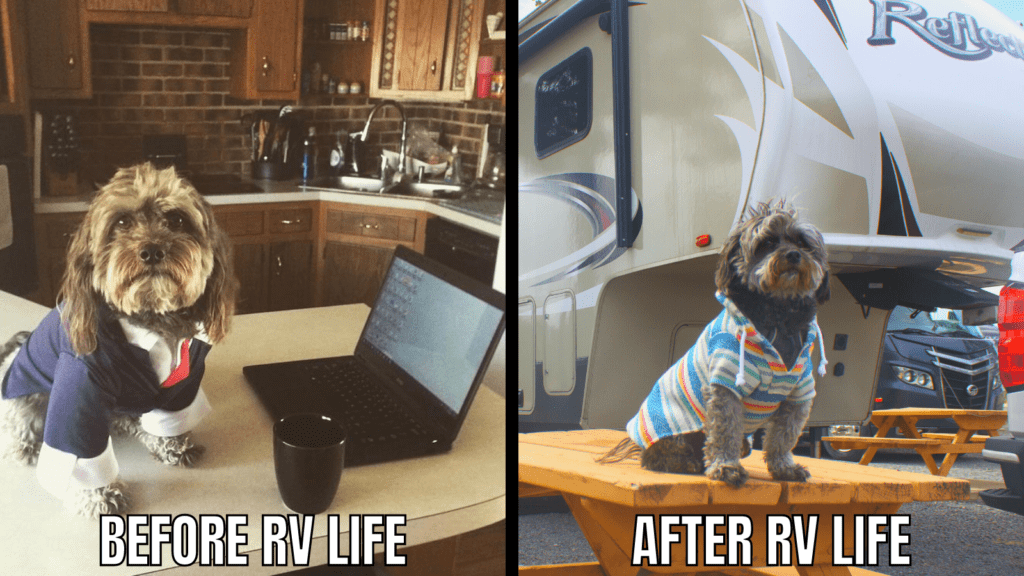 The above meme is my absolute favorite of all of our funny RV camping memes. It features our RV dog, Ted, in his favorite outfits pre and post RV living. The humans in our RV also dress a bit more casually for work these days.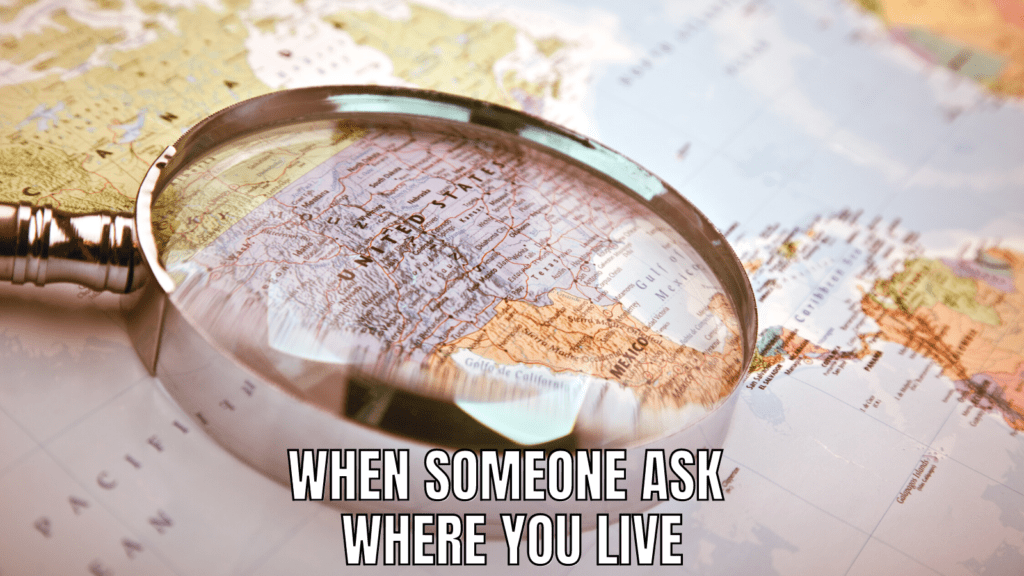 If you want to see a full time RVer stumble over their words, just ask them where they live or where they are from. When you move every week or two, these can be incredibly difficult questions to answer.
If you answer that you live in an RV, you are also likely to spend the next hour answering follow-up questions.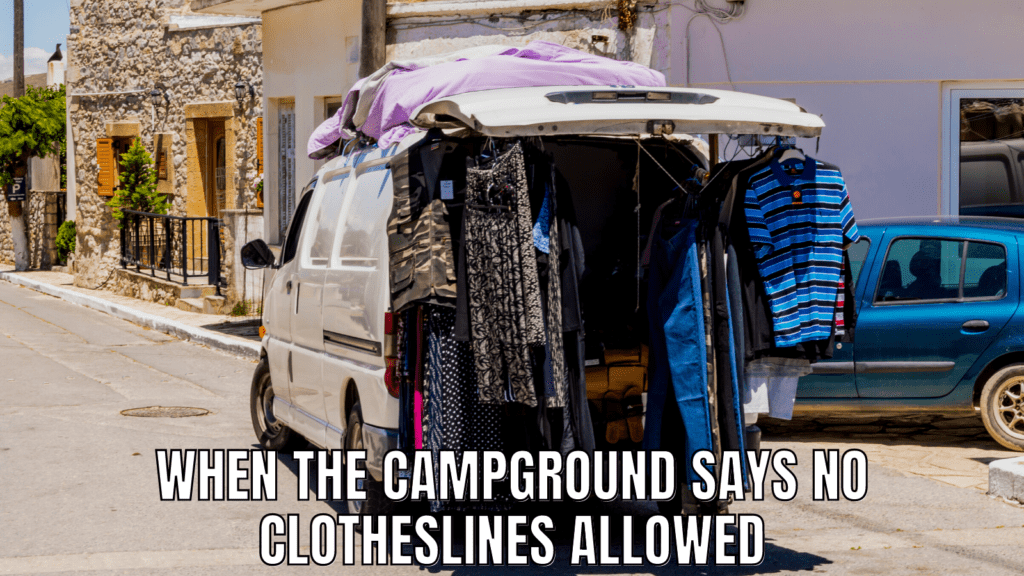 Many RV parks ban the use of clothesline, which leaves full time RVers struggling to find somewhere to hang their clothes.
The solution? Use your RV's awning or the back of your van. Then you aren't technically breaking the rules. For easier laundry days, check out these RVs with a washer and dryer built-in.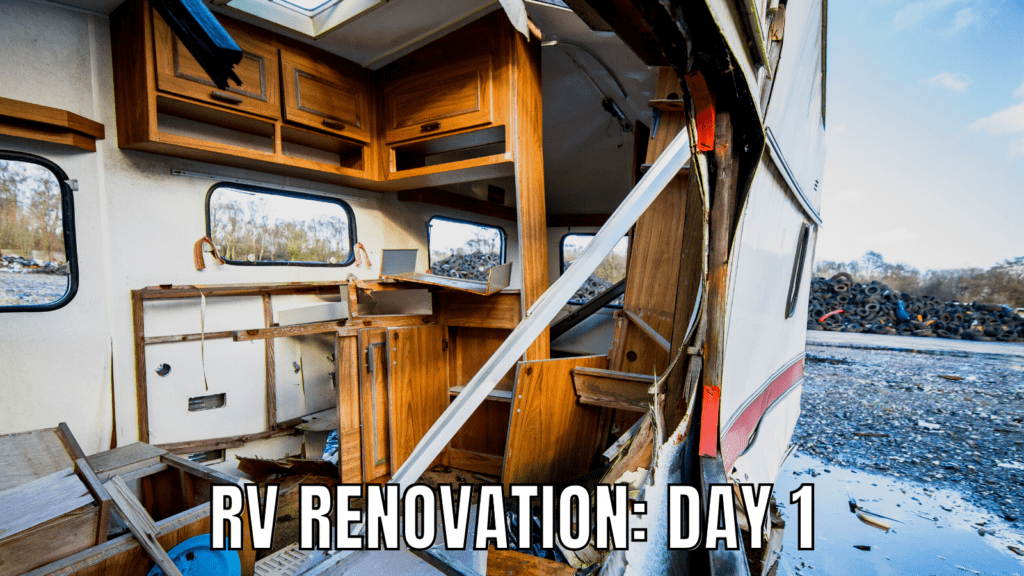 These days it seems that renovating your RV is a required part of the lifestyle. However, remodeling an RV isn't as easy as Instagram makes it seem. Avoid destroying your RV, by starting with these easy and affordable RV renovation projects.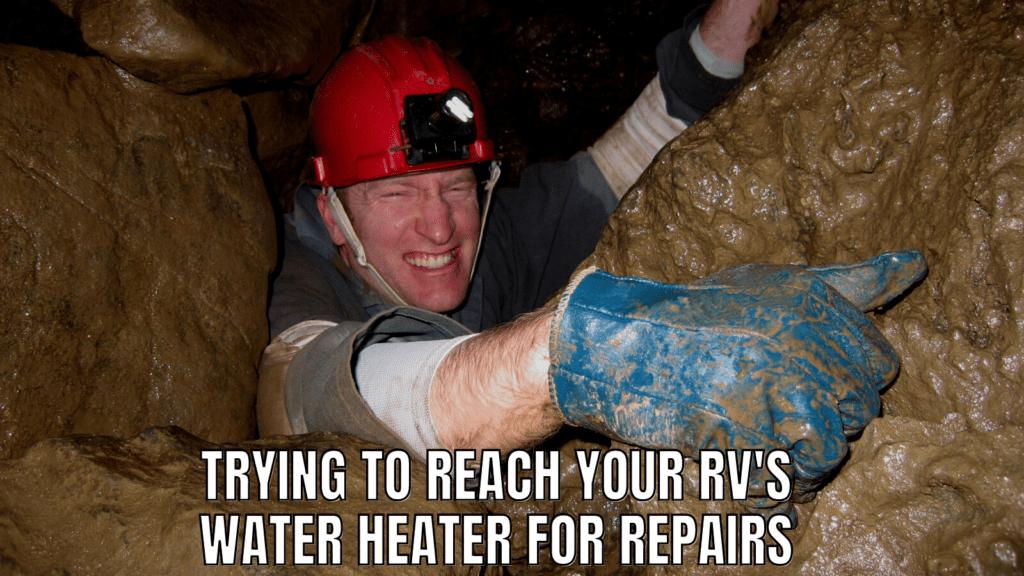 RV maintenance and repairs are a reality for anyone living in an RV. Navigating the underbelly of your RV can be one of the most difficult aspects of any repair project.
The above RV life meme is a pretty accurate portrayal of how difficult it was to access the backside of our water heater.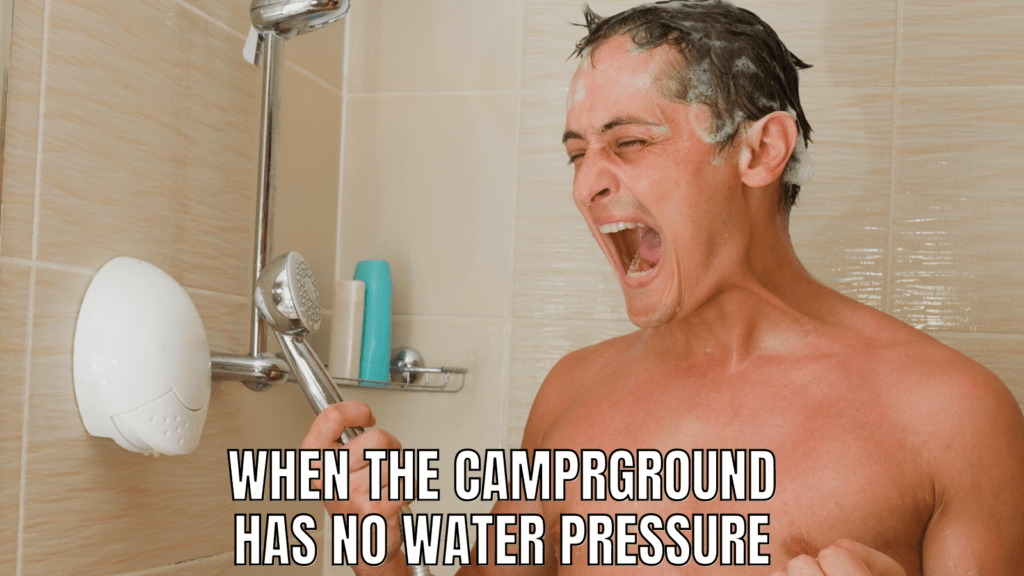 Great water pressure at the campground makes for a happy camper. On the other hand, terrible water pressure is the perfect inspiration for a little RV humor!
Funny Digital Nomad Memes
Many full time RVers are also digital nomads who work from the road. Some of the best camping memes are related to finding service and trying to be profession while working from an RV.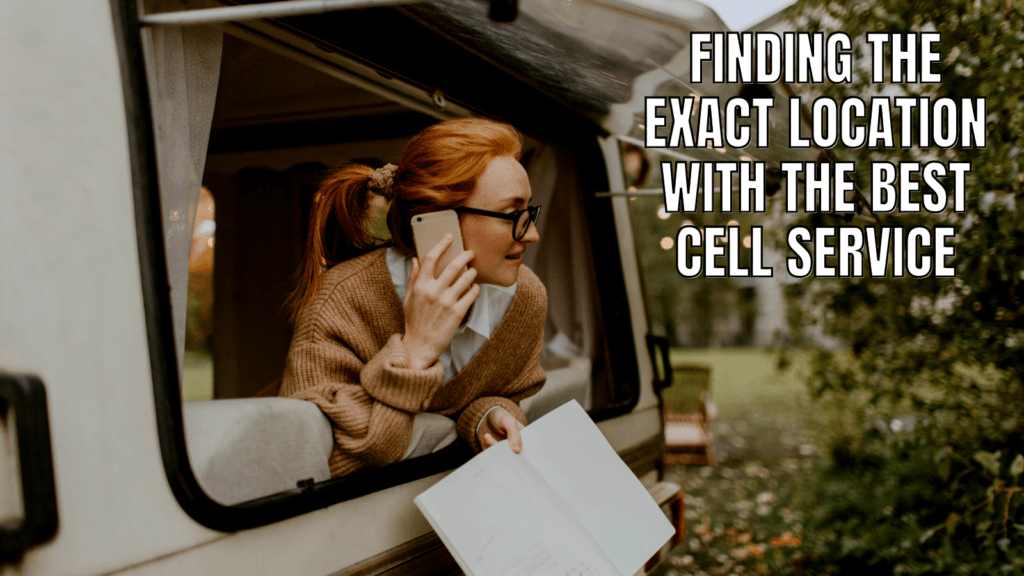 Have you ever hung out a window or climbed a mountain to find one whole bar of cell service? If you answered no, you must not be an digital nomad living in an RV.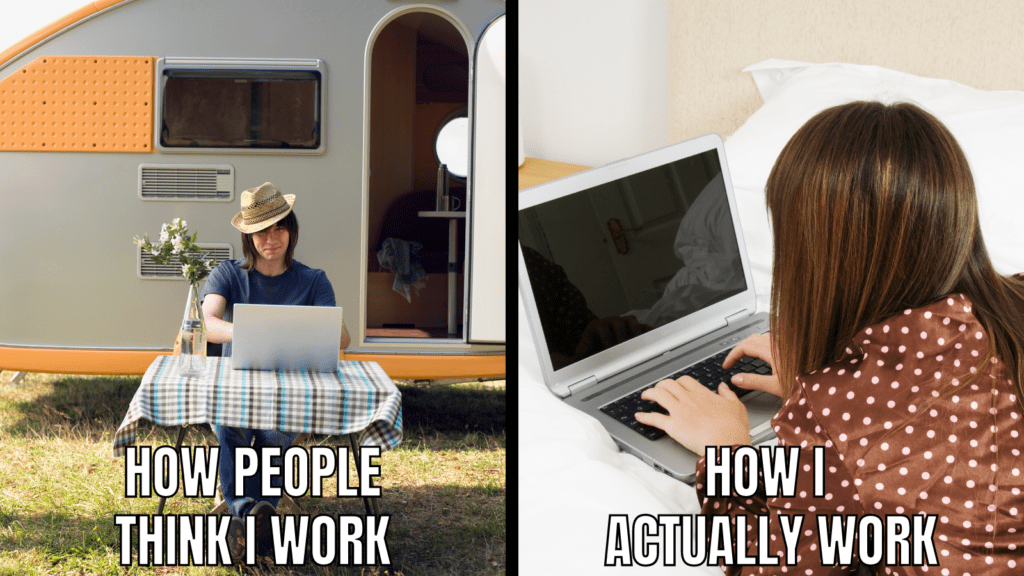 Another dream versus reality RV meme. Many digital nomads portray days spent working outside from an adorable desk in front of their adorable RV camper.
In reality, many RV nomads spend their days working from a desk or bed where they can avoid noise, glare and the hot sun.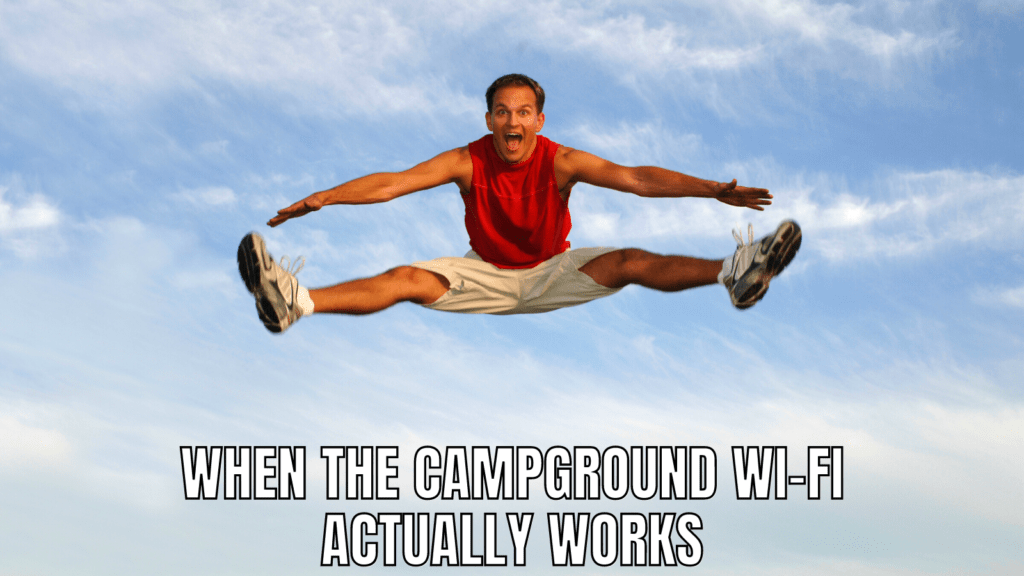 Campground Wi-Fi almost never works, so when it does many RV campers feel like jumping for joy! No digital nomad should rely on Wi-Fi to work, but high-speed internet access means the chance to binge your favorite streaming show.
Funny RV Travel Memes
Our final section of funny RV camping memes is all about RV travel and the joys that come with it: steep roads, spilled stuff and crowded destinations. In reality, RV travel can be a lot of fun, but you came here for a good laugh so we will focus on the humor.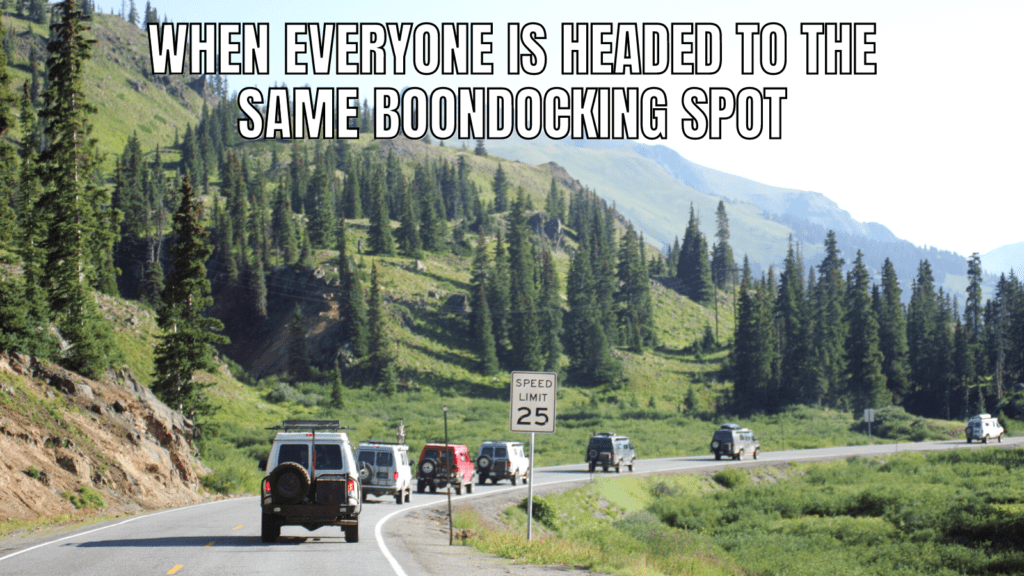 RVing and van travel is becoming increasingly popular, which makes it more difficult to find secluded campsites.
This is what the traffic might look like heading to that peaceful boondocking spot you found online. Read our definitive guide to RV boondocking for advice on how to find awesome camping spots.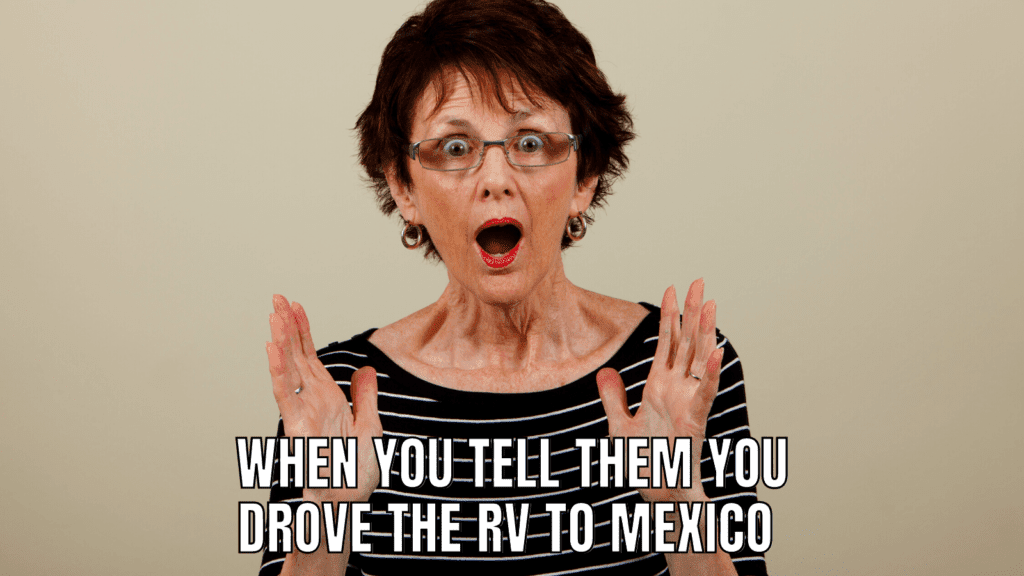 This is often the face we see when we tell other RV travelers that we spent a few months RVing in Mexico.
Traveling to Mexico is actually a wonderful and safe experience. Read our complete guide to RVing in Baja, Mexico if you are interested in exploring outside the United States.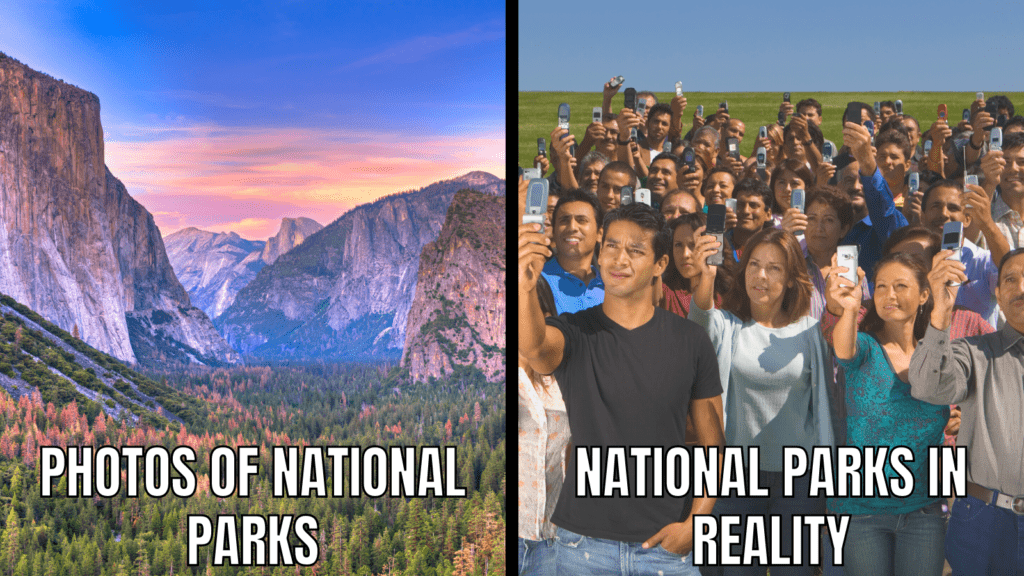 You may have noticed that many of our funny RV camping memes are about crowds. That is because as RVing becomes more popular, all the campgrounds are more crowded.
The same applies to national parks. If you want the Instagram worthy pictures without large crowds, show up early.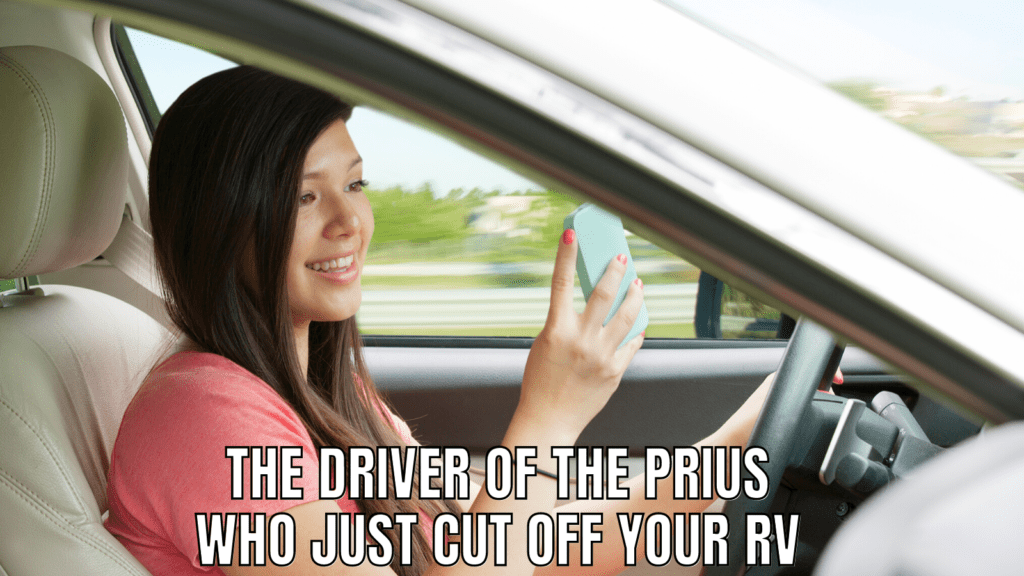 In our five years of traveling the country in an RV, we have been cut off by numerous small cars. It almost never fails when we see the drivers of these cars, they are looking at their phone.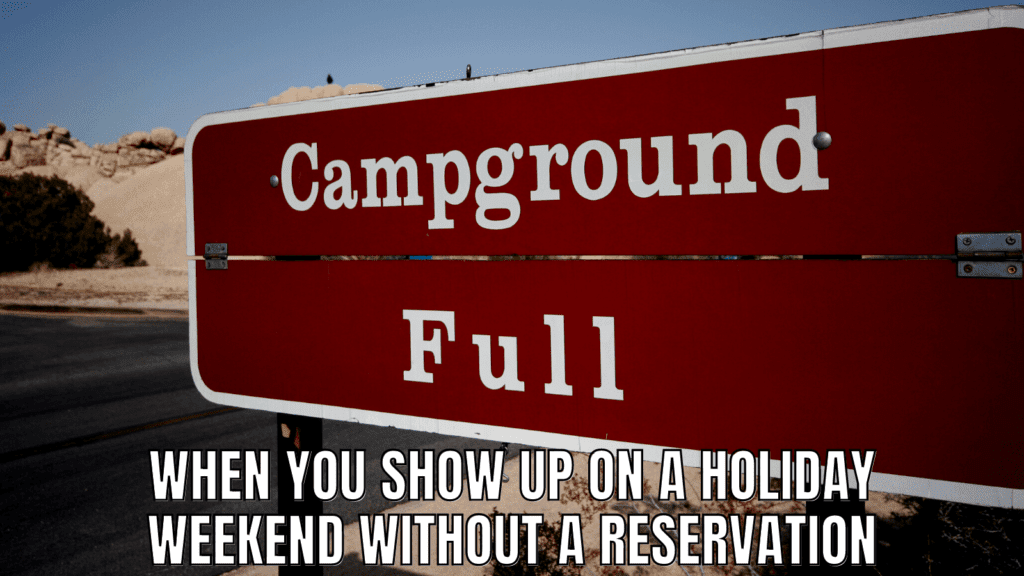 Never show up on a holiday weekend without a reservation! If you do you will be greeted with a sign like the above and headed for the Cracker Barrel or Walmart parking lot.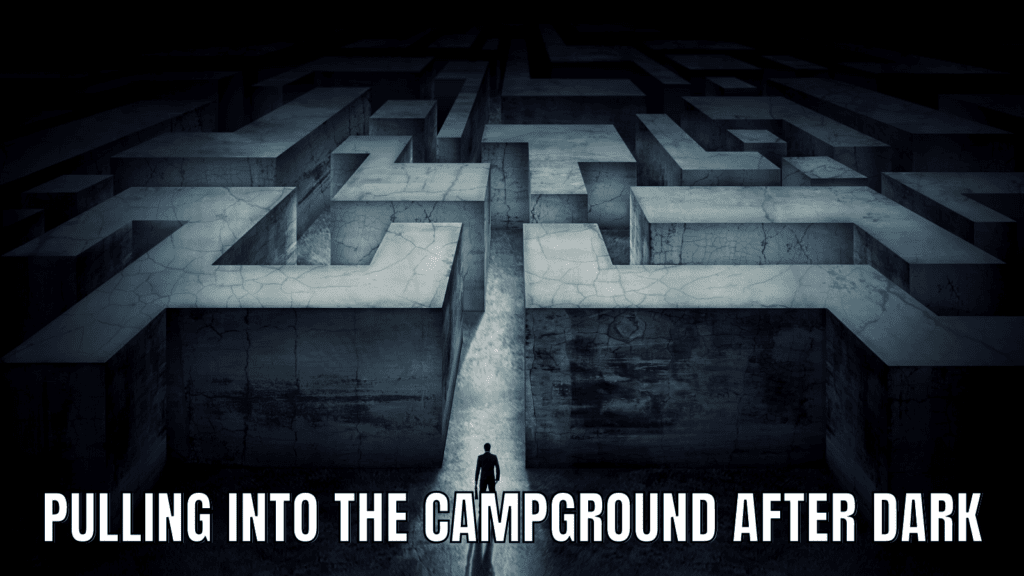 It's never ideal to arrive at the campground after dark. Site numbers are often small and hard to see at night, and once you locate your site you have to set everything up with a flashlight in hand.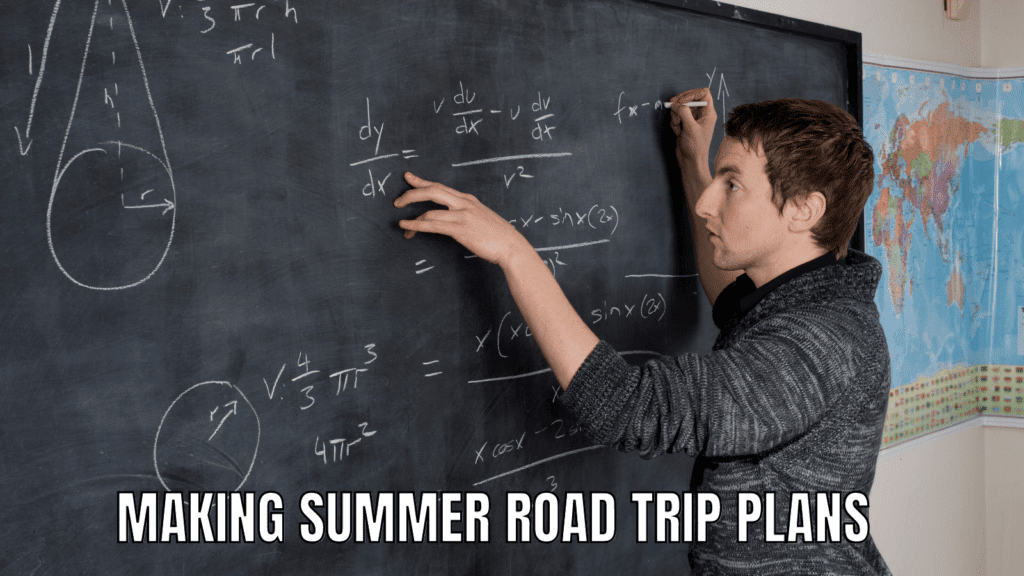 There are endless places to visit and only three months of summer. This equation makes planning your summer RV road trip a complicated undertaking. For help, see our list of the best summer RV destinations.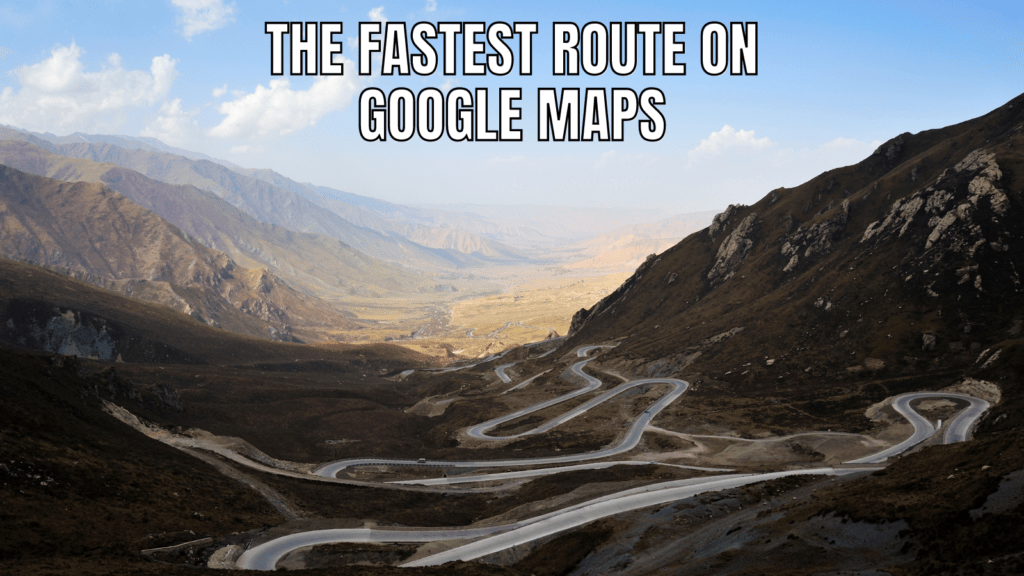 Navigation apps are built to show drivers the fastest route, but most of them do not account for the size of your vehicle. When driving an RV, check the route for sharp turns, curvy roads and U-turns before proceeding.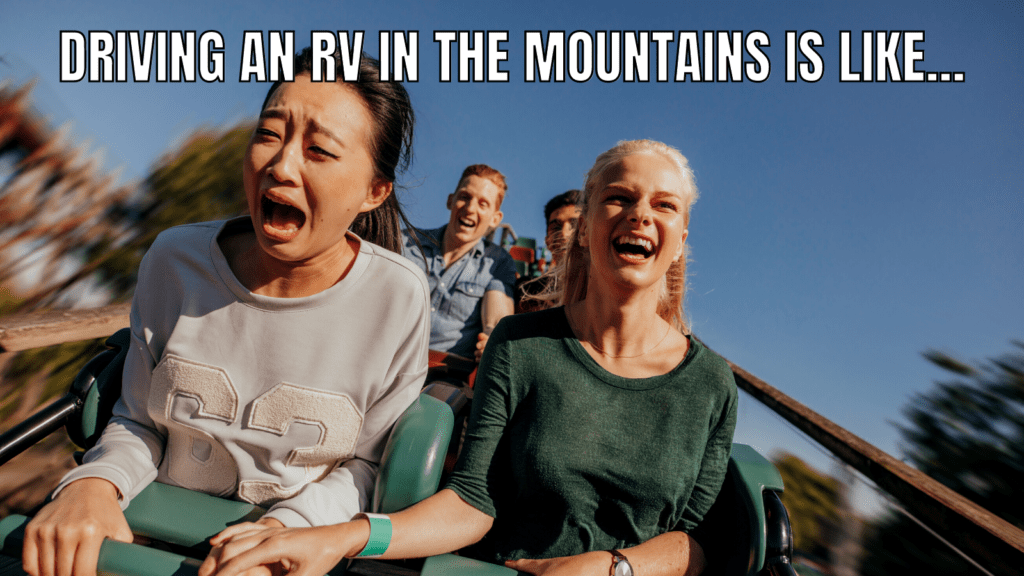 If you do decide to proceed down a mountain road, hold on tight and be prepared for an adventure. Mountain roads typically offer beautiful scenery, but they also feature tight turns and steep cliffs.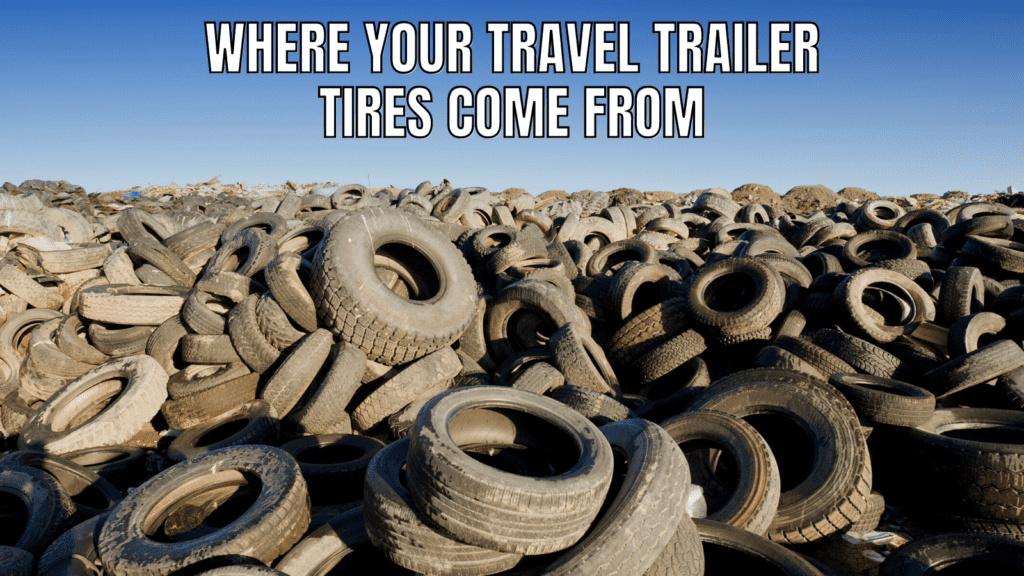 Travel trailer tires are notorious for being too small for a full RV and easily blowing out. Always weigh your RV and check your tire ratings to ensure your tires are really safe for long road trips.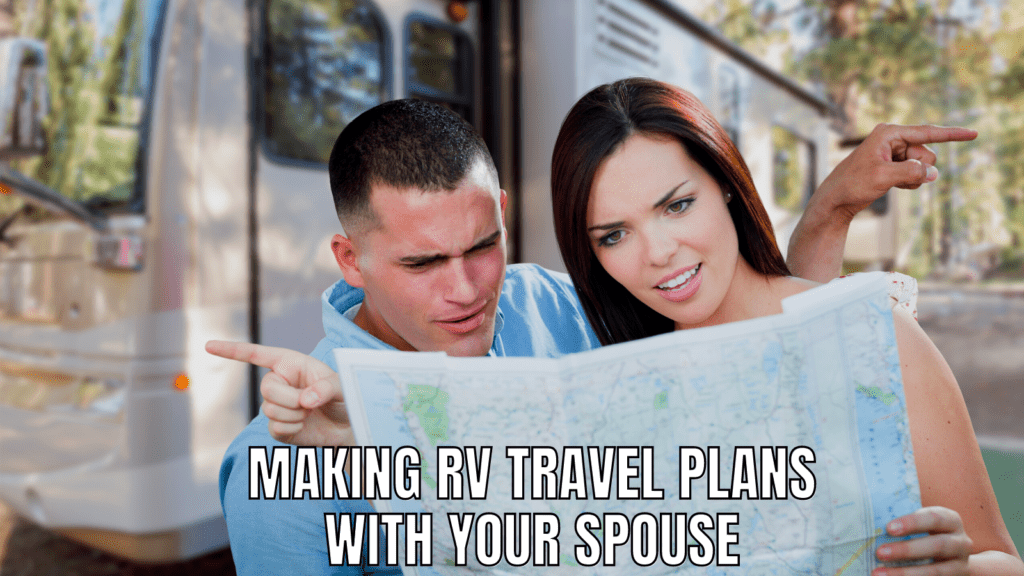 Planning your next move is always more difficult when your are traveling with a spouse who has different plans. Just remember the best camping trip is the one your wife planned!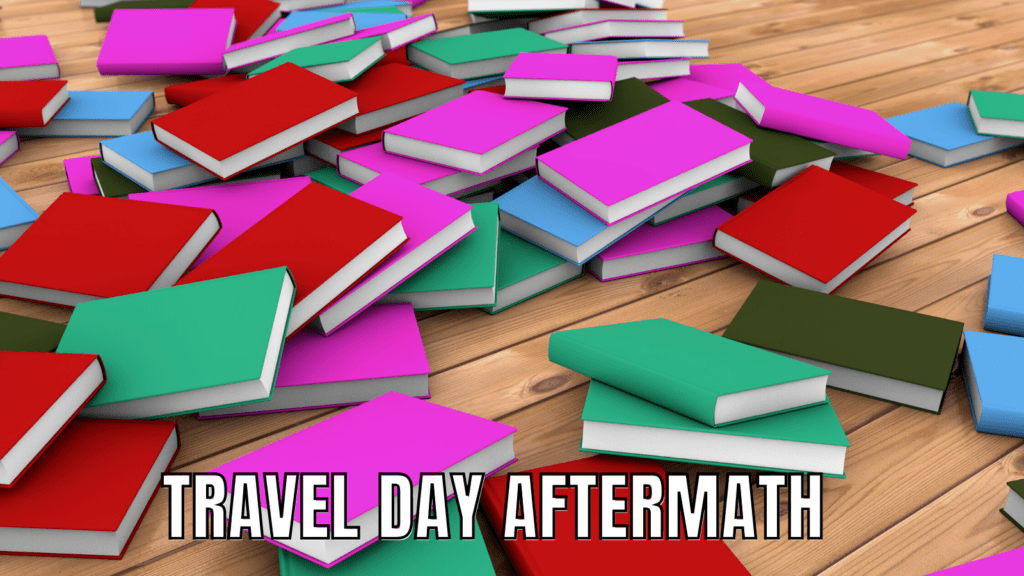 The last of our funny RV memes is about the aftermath of travel days. Despite our best efforts to lock cabinets and secure everything, some days the RV is a total disaster by the time we arrive at our campground.
---
We hope our RV funnies made your laugh out loud, and didn't scare you too bad.
While there are plenty of situations where RVers will need a strong sense of humor, RVing is also one of the best ways to travel. One of the best ways to laugh on the road is to pick out a funny name for your RV.
Which funny RV camping meme is your favorite? Let us know in the comments section below or share them on Pinterest.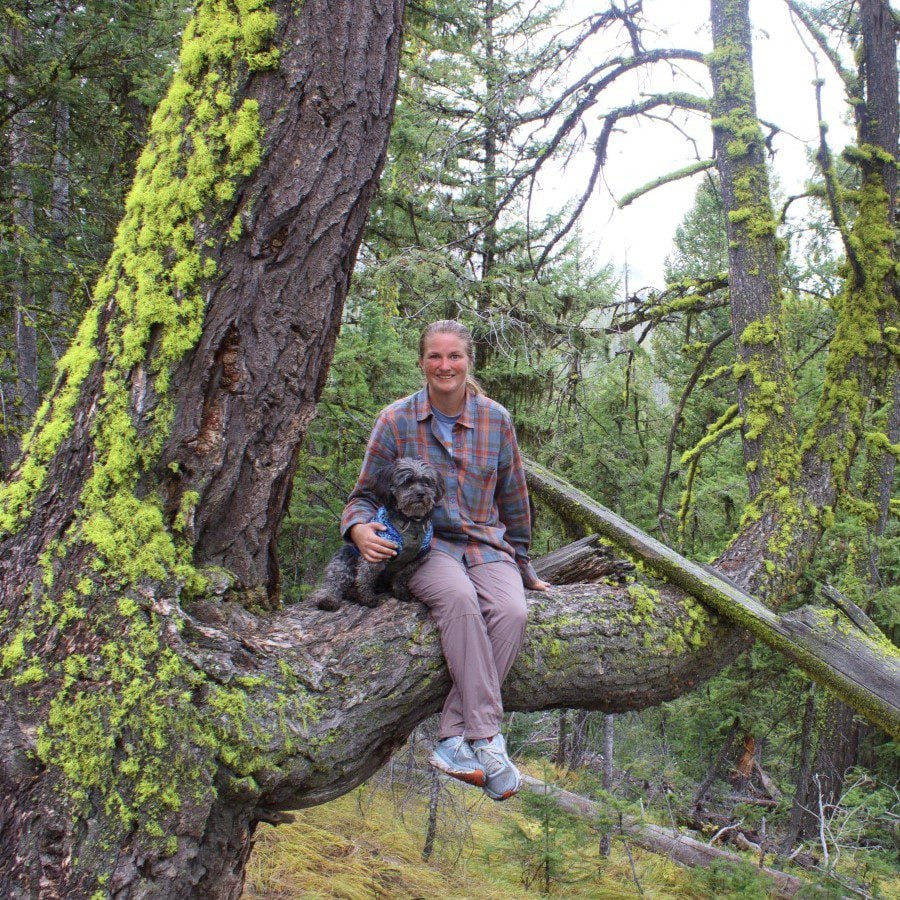 Christina Pate is a seasoned full-time RVer who, along with her husband Justin, has journeyed across the US, Canada, and Mexico. Drawing from her extensive travels, RV repairs and RV renovations, she founded Travels with Ted to guide and inspire fellow RV enthusiasts. Christina is also the co-author of The Owner's Guide to RV Maintenance and the creator of My RV Log Book.