This post may contain affiliate links. See our affiliate disclaimer here.
Tiny does not have to mean cheap. Small RVs allow campers to navigate to more locations, book more campsites and have more fun. However, RVers do not need to sacrifice quality when buying a smaller rig.
Read on to learn about the 10 best small luxury RVs in 2024. These compact, but opulent RVs allow campers to glamp in style.
Small Luxury Travel Trailer RVs
Winnebago HIKE 100 FLX
Exterior Length: 15 feet, 11 inches
If you are looking for a small luxury travel trailer that is easy to take off-the-grid, the Winnebago HIKE 100 FLX is the answer.
All of the Hike 100 FLX floorplans, are just under 16 feet long and just under 10 feet tall. All of the floorplans also offer a wet bathroom and a small kitchen with a convection microwave, a refrigerator, a sink and an induction cooktop.
HIKE travel trailers have the perfect mix of rugged exteriors and modern interiors. The single-axle travel trailer has offset wheels that pack the stability of larger towable RVs and off-road tires.
The trailers also have enhanced off-grid capabilities. The Hike features integrated technologies support off-grid camping for up to five days. These include a 3000 watt invertor, a 200 watt solar panel and a lithium-ion battery.
Airstream Caravel 16RB
Exterior Length: 16 feet, 0 inches
The shortest rig on our list of small luxury RVs, the Caravel 16RB fits Airstream's elegant design into a tiny travel trailer. The small floorplan includes a rear double bed and a front convertible dinette. In between the two sleeping spaces, the trailer holds a three-piece wet bath and fully functional kitchen.
Luxury features of the Airstream Caravel travel trailer include stainless steel appliances, a residential faucet, a Quietstream ducted climate control system, a memory foam mattress and durable Ultraleather upholstery.
Airstream's décor selections, which include white kitchen cabinets, wood accents and all hard-surface flooring, add to the luxury feel. Click here to see more RVs with white kitchen cabinets and modern interiors.
Bowlus Heritage
Exterior Length: 25 feet, 3 inches
The Bowlus Heritage is a small luxury RV that is known for its iconic design, innovative features and sustainable construction. It is the lightest and most aerodynamic full-size RV on the market, making it a great option for those who want to tow with a smaller vehicle.
The Heritage features a well-appointed interior with a large bed in the nose of the RV, a wet bathroom with a flexible door system, a kitchenette and a large living area. The unique shape of the RV creates a sense of openness and makes the most of the available space.
The Heritage is also equipped with a number of innovative features, such as a Bluetooth monitoring system, upgraded power management system and continuous hot water. It is also available with a number of optional features, such as a solar panel system and off-grid package.
While Bowlus travel trailers are expensive, they require less maintenance than a typical RV. With everything inside the shell there is less wear and tear along with no entry points for rodents.
The Living Vehicle Pro
Exterior Length: 29 feet, 0 inches
At 29 feet long, this RV isn't super small, but it is super luxurious and it offers many of the same off-grid features that make smaller RVs desirable.
Unlike any RV made before it, the Living Vehicle Pro is built to get off-grid and stay off-grid with a host of energy-generating resources. Its electrical system can be powered by the sun indefinitely without ever needing to plug in (even while you are running the air conditioner).
Other luxurious features of the Living Vehicle Pro include a beautiful shower with a multi-flow showerhead, a memory foam mattress, high-end furnishings, a moveable kitchen island, a countertop water filter, stainless steel appliances and a large fold-down deck. (Click here to see more great RVs with porches).
If that isn't enough, optional upgrades include a dishwasher, a home theater, a washer/dryer combo unit, an ice maker, a towel warmer and a huge walnut desk. All this luxury comes at a price of over $400,000.
Small Luxury Class B RVs
Ready.Set.Van Highline
Exterior Length: 19 feet, 8 inches
No matter your destination, Ready.Set.Van builds super comfortable, highly functional off-grid adventure vans. Their Highline model features a beautifully-crafted interior that makes its tiny space feel like a true home.
The floorplan features a galley kitchen with a large countertop, a dinette area, a raised bed with storage underneath and a wet bath with a shower and toilet.
This Class B RV feels luxurious because of its Birch or Walnut interior finishes and clean, contemporary designed. While the Highline looks beautiful, it is also designed to be highly functional.
Every square inch of the Highline is usable with a spice rack and tons of push drawers to maximize storage space. Other luxury features include a memory foam mattress, vinyl flooring throughout and solar panels and lithium batteries for off-grid camping.
Airstream Atlas Murphy Suite
Exterior Length: 24 feet
The Atlas Touring Coach is Airstream's most luxurious Class B RV to date. Designed to maximize living space, the Atlas floorplan includes a large couch with reclining seats.
With the powered slide-out open and the Murphy bed pulled down, the living room quickly transform into the bedroom. The floorplan also includes a corner-kitchen, a full 3-piece bathroom and a large closet.
The luxury bathroom in the Atlas spans the rear of the coach and includes teak inlays in the shower, stainless steel fixtures and a tankless water heater for endless hot showers.
Other high-end features in this Airstream RV include a hideaway TV with a built-in sound bar, a powered armless awning, an ergonomic mattress on the Murphy bed and premium kitchen fixtures.
Leisure Travel Vans Unity Murphy Bed
Exterior Length: 25 feet, 1 inch
Like the Airstream Atlas, Leisure Travel Van's Unity RV utilizes a Murphy bed to maximize living space. The living area in the Unity features a patented Leisure Lounge Plus system with two swivel chairs and a table that can be configured six different ways for different seating and dining occasions.
The van also has a full rear bathroom, a corner kitchen and a large wardrobe closet. The beautiful bathroom features a large corner shower with a curved door, LED lighting and a Corian inset with integrated storage.
Upgraded features in the kitchen include a stainless steel sink, a pull-out pantry with tons of food storage and beautiful curved cabinetry. Other luxury features in the Unity include a pop-up TV, an instant water heater and premium finishes throughout the interior.
Small Luxury Class C RVs
Winnebago EKKO
Exterior Length: 23 feet, 0 inches
Combining the efficiency of a camper van and the capacity of a Class C coach, the EKKO takes the phrase 'big things in small packages' to a whole new level.
Even though it is a similar length, the EKKO offers several features not available in most Class B RVs, including a pass-through garage and a large bedroom with two twin beds that can be converted into a queen-sized bed for couples.
Luxury interior features in the EKKO include vinyl flooring throughout, a pantry, an innovative dry/wet bath with a pivoting wall that separates the shower area. The EKKO is also off-grid ready with 3 solar panels, a second alternator dedicated to charging the batteries while driving and lithium-ion batteries.
With all tanks and water lines inside the coach above the floor and extensive insulation, this RV is also ready for camping in any season.
Entegra Qwest 24R
Exterior Length: 25 feet, 2 inches
Another Murphy bed model, the Entegra Qwest 24R has a great, functional interior layout. The floorplan includes a large rear bathroom, a sofa with a Murphey bed, a dinette space and a long galley kitchen.
Adding to its spacious feel, the Entegra Qwest has a generous 6-foot, 8-inch interior ceiling height. Buyers who like this floorplan, but prefer a permanent bed, can check out the similar Qwest 24L floorplan.
The beautiful Qwest interiors include stainless steel sinks and appliances, high gloss trim and cabinetry, a porcelain toilet and tile-like surround in the shower.
Other luxury features include an armless awning, an included solar panel, an entrance door with the industry's largest travel-view window and a large wardrobe and pantry.
Tiffin Wayfarer 25 JW
Exterior Length: 25 feet, 8 inches
Last, but not least on our list of small luxury RVs is the Tiffin Wayfarer 25 JW. Like the Entegra Qwest, the Wayfarer also features a large rear bathroom and a Murphy bed.
Unique luxury features in this Tiffin model includes an optional combo washer and dryer and a large living room cabinet with storage space, a pull-out desk and a flip-up TV.
Other high-end features in the Wayfarer include stainless steel appliances, a countertop extension for food prep, a large closet with a light-up curtain rod, handcrafted cabinets, premium furnishings, a height-adjustable showerhead and a lighted bathroom mirror.
The exterior of these Class C RVs also looks luxurious with premium paint in a variety of colors.
Click here to see more awesome small Class C RVs.
---
Thanks for reading our guide to the best small luxury RVs. We hope you found the perfect RV for your family.
If you are still searching, check out our lists of the best small toy hauler RVs and the best small travel trailers. If these premium models are out of your budget range, check out our list of the best tiny RVs with bathrooms.
Which of these luxury rigs is your favorite? Share your pick with us in the comments section below.
Happy Camping!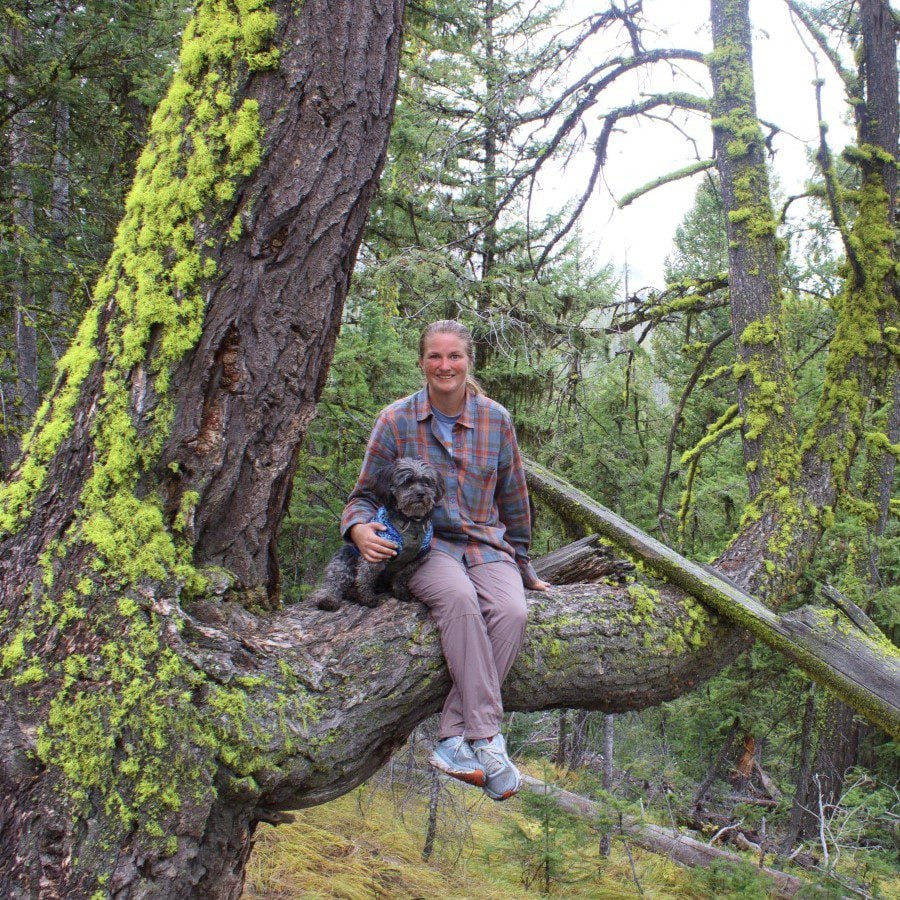 Christina Pate is a seasoned full-time RVer who, along with her husband Justin, has journeyed across the US, Canada, and Mexico. Drawing from her extensive travels, RV repairs and RV renovations, she founded Travels with Ted to guide and inspire fellow RV enthusiasts. Christina is also the co-author of The Owner's Guide to RV Maintenance and the creator of My RV Log Book.