This post may contain affiliate links. See our affiliate disclaimer here.
RV camping is an amazing way to see the country and escape from everyday life. However, RV camping can also be a very expensive way to travel. In this article, a full time RVer shares 10 ways to save money while camping in an RV. Keep reading to learn everything you need to know about cheap RVing.
RV Fuel Costs
Travel Short Distances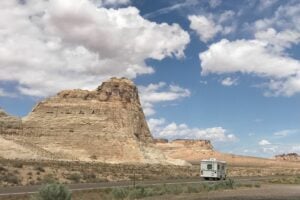 Fuel is one of the biggest line items in the budget of any RV road trip. The easiest way to save money on fuel is to travel shorter distances. Search for fun campgrounds and boondocking locations within 100 miles of your home base. Also plan to stay at each campground for a significant part of your trip instead of moving frequently.
When planning your trip, use our RV fuel cost calculator to determine your exact fuel costs. When gas prices are between $3 and $4, every 100 miles driven in an RV means at least $30 in extra costs. Therefore, finding local gems is one of the best ways to achieve a cheap RVing vacation.
Find Fuel Savings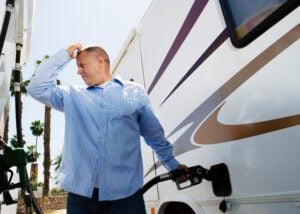 In addition to driving shorter distances, there are several other ways to save on RV fuel costs. First, all RVers should use apps, such as GasBuddy, to find the best gas or diesel prices on their route. Open the app the morning of your trip and scout out the best rates before leaving home. For even more savings, join the Good Sam RV Club which offers discounts at Flying J and Pilot truck stops.
The other way to achieve fuel savings is to drive smarter. According to fueleconomy.gov, fuel efficiency usually decreases rapidly at speeds above 50 miles per hour. For every 5 miles per hour you drive over 50 miles per hour, they estimate you will pay an additional $0.20 per gallon for gas. Aggressive driving (speeding, rapid acceleration and braking) also wastes gas. Keep your RV road trip costs in check by driving at a steady speed.
RV Ownership Costs
Buy a Small RV (Used)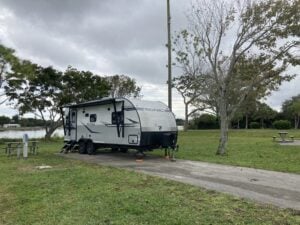 One of the easiest ways to make RVing more affordable is to buy or rent an affordable RV. The cheapest RVs are typically small travel trailers. Travel trailers are more affordable than drivable RVs and generally smaller units are more affordable. However, RVers should consider what they are giving up when buying a smaller rig. We love these small RVs that are still large enough to house their own bathroom.
The other main way to save money on your RV purchase is to buy a used RV. Most RV values will depreciate around 20% after just one year of ownership. While this depreciation is not ideal for sellers, it offers buyers a great opportunity for deals on lightly used RVs. Read our guide to valuing used RVs to learn how to determine if a used RV is good bargain. However, never skimp on an inspection to ensure you are making a wise purchase.
Check out our guide to the best small travel trailers.
Learn Proper RV Maintenance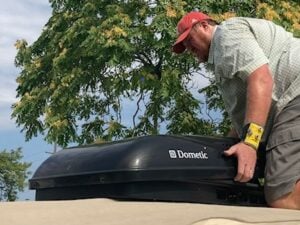 Labor fees for RV maintenance and repair typically costs over $100 per hour. At this rate, many RV owners are paying thousands of dollars each year for someone else to perform simple maintenance tasks on their RV. While there are some jobs that should be left to the professionals, most routine RV maintenance does not require any special skills. Performing your own RV maintenance will save most RV owners upwards of $1200 per year.
If you are new to RVing or have not learned about RV maintenance yet, we have the solution. Our eBook, The Owner's Guide to RV Maintenance, provides step by step instructions on how to complete essential upkeep tasks. For just $24.99, the eBook includes detailed how to guides for cleaning RV appliances, exterior RV upkeep, proper RV holding tank care and more.
Shop Around for Insurance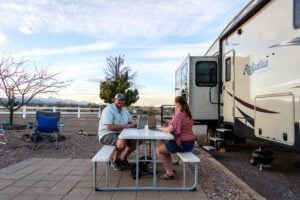 RV insurance policies can range from a few hundred dollars to a few thousand dollars per year. The type of RV, the age of the RV and how often the RV is used all impact insurance prices. RV owners should call at least 10 different insurance companies for quotes in order to ensure they are getting the best available coverage at the lowest premium.
Full time RVers should shop specifically for full-time RV insurance, which typically offers broader liability coverage and other benefits. If you will be living in your RV for any extended period, verify that your insurance covers full time RV living. Full time RV insurance may cost a bit more, but without this coverage some insurance companies may deny your claims.
RV Camping Fees
Find Free Camping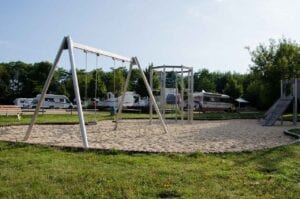 Camping fees are the other major expense associated with RV road trips. However, there are plenty of free parking options for travelers interested in cheap RVing. One of the most common ways to camp for free is boondocking on public land. Boondocking is simply dry camping on undeveloped land. Read our complete guide to RV boondocking for tips on how to find the best free campsites.
However, free camping does not always mean roughing it in the wilderness. There are actually RV parks in the United States that offer free camping with hookups. There are two main types of free RV campgrounds: casino RV parks and city parks. See our list of 20 places with free RV camping with hookups for specific locations and campground details.
Utilize RV Memberships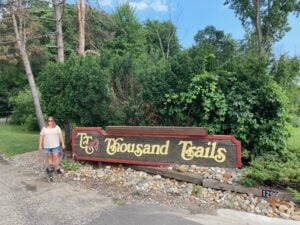 Another way to save money on camping fees is to join RV discount and membership clubs. Our two favorite RV clubs for savings are Thousand Trails and Boondockers Welcome.
Thousand Trails is a network of RV parks across the United States. Members of Thousand Trails pay an annual free, which covers unlimited free camping at network RV parks. Entry level members pay $630 per year and are able to camp for free for up to 14 nights in a row at any Thousand Trails campground. Read our complete guide to Thousand Trails to learn more about membership options and benefits.
Boondockers Welcome is an RV membership that connects travelers with local property owners. The club provides its members the ability to spend up to 5 nights on a host's property. Hosts are community members who are willing to invite guests to camp on their land. However, the name is a bit misleading, as over 70% of Boondockers Welcome hosts offer electric and/or water hookups. Read our guide to learn more about Boondockers Welcome and receive a discount on membership fees!
Travel and Experience Expenses
Use Your RV Kitchen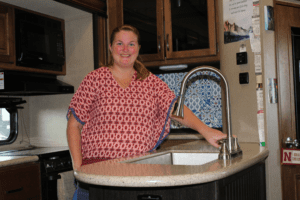 For many people, traveling means dining out. However, RV travelers have the benefits of traveling with indoor kitchens and outdoor grills. Cooking meals in the RV instead of eating out can have a big impact on your vacation budget. Travelers should also try to pack lunches for travel days, instead of buying fast food. See our guide to easy RV camping meals for 34 recipes that are simple and affordable.
Enjoy Free Activities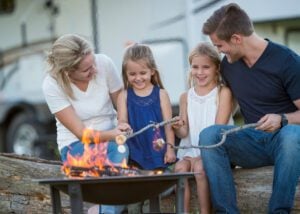 How you spend your time on your RV camping trip also has a significant impact on your budget. Some activities, such as renting kayaks, can cost families over $100, while other activities, such as hiking are free. When the goal is a cheap RVing trip, try to spend the majority of your time utilizing free amenities at the campground or enjoying free activities.
Even for outdoor activities, entrance fees may be expensive. For example, many national parks charge $30 per day for each vehicle. To optimize savings, search for free recreation areas or purchase annual passes instead of daily passes to national and state parks. Also, if they are applicable to your family, ask about student, senior and military savings. Veterans now receive free lifetime access to U.S. national parks.
Click here to see more RV discounts for veterans and active duty military members.
RV Living Expenses
Take an RV Finance Course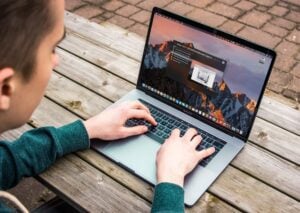 For families who plan to live in their RV full time, there are more resources available to help create a reasonable RV budget.
Julie and Sean Chickery are full-time RVers who managed to pay off $137,000 in debt while living on the road. Their course, Full-Time RV Finance, helps families customize a realistic RV life budget and create strategies to control their finances more effectively.
Cheap RVing FAQs
What is the cheapest type of RV?
Small travel trailers are the most affordable type of RV. In general, drivable RVs are more expensive than towable RVs and RV length is correlated with RV price. Used RVs are also more affordable than new RVs.
Where is the cheapest place to camp in an RV?
There are plenty of free places to camp in an RV. Free RV camping options include boondocking on BLM land, moochdocking with friends, free city parks in the Midwest and free RV parking at casinos and retail stores.
Is living in an RV cheap?
It depends. Living in an RV can be very cheap if you buy an affordable RV and dry camp at free locations. On the other hand, RV living can be very expensive if you travel frequently and stay at high-end RV resorts.
---
Thanks for reading our complete guide to cheap RVing and cheap RV living. Now you are ready for an affordable summer road trip!
Do you have any other strategies for saving money while traveling in an RV? Share your best budgeting tips in the comments section below.
Happy Camping!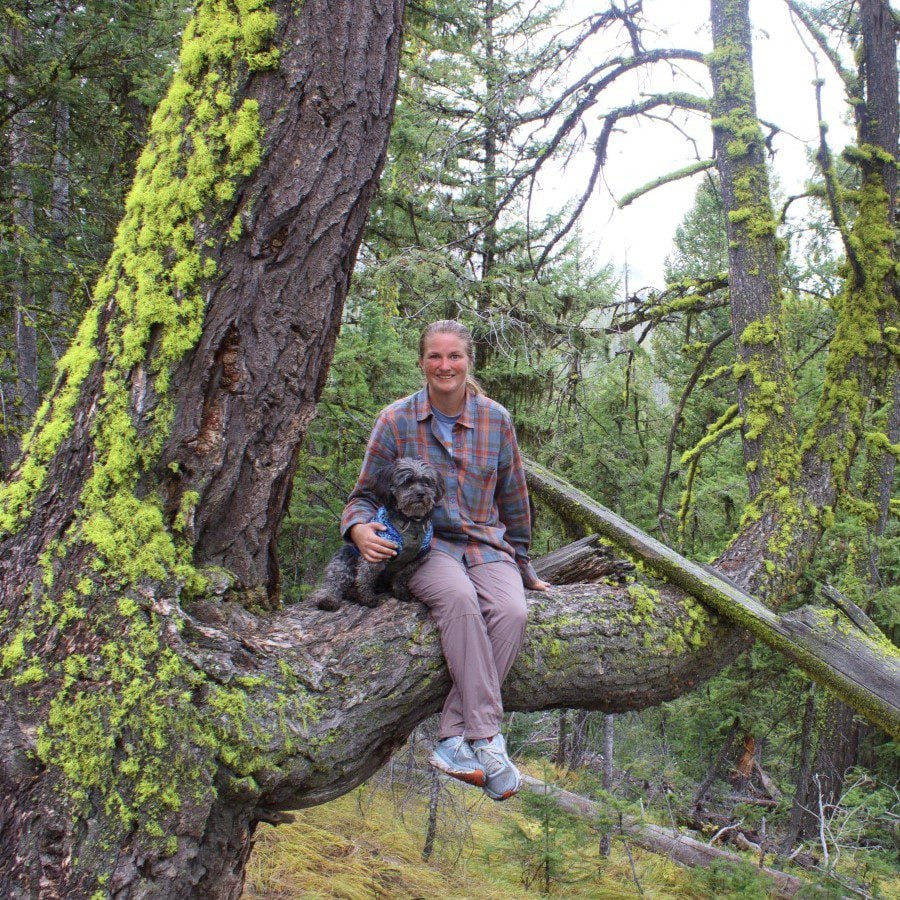 Christina Pate is a seasoned full-time RVer who, along with her husband Justin, has journeyed across the US, Canada, and Mexico. Drawing from her extensive travels, RV repairs and RV renovations, she founded Travels with Ted to guide and inspire fellow RV enthusiasts. Christina is also the co-author of The Owner's Guide to RV Maintenance and the creator of My RV Log Book.