This post may contain affiliate links. See our affiliate disclaimer here.
RVs are a popular way for families to travel and explore the great outdoors. Many RV manufacturers, campgrounds and supply stores offer military and veteran discounts to show appreciation for the sacrifices military families make. My husband is a veteran, and utilizing RV military discounts has allowed us to save a ton of money on campgrounds and RV supplies.
In this comprehensive guide, we share the various RV military discounts available to help veterans and military families save money and get the most out of their RV camping experience.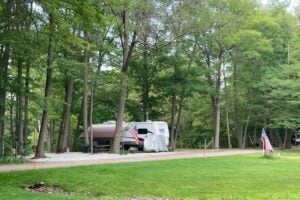 RV Manufacturer & Dealership Military Discounts
When purchasing an RV, there are many factors to consider, including price, features and quality. Veterans and retired and active military members may also want to consider whether the manufacturer or dealership offers a military discount. Below are some RV manufacturers and dealers that offer military discounts:
Airstream RV Military Discounts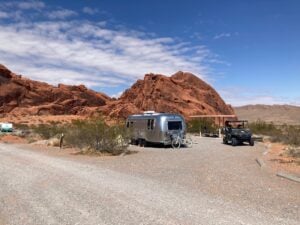 Through their Airstream Salute program, the company offers a discount to veterans, retirees, active duty service members and first responders on new travel trailers and touring coaches. The discount ranges from $250 to $750, depending on the model.
If you interesting in utilizing Airstream RV's military discount, head to their website to verify your military status. If you purchased a new Airstream after August 2018, and did not apply for the discount, a rebate may still be available.
Local Dealers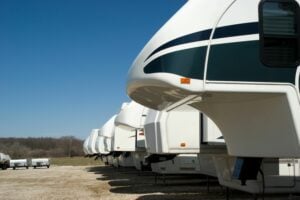 Many local RV dealerships also offer a discount to active military members and veterans. If you are considering purchasing a new RV, call your local dealerships to inquire about available discount programs.
RV Rental Military Discounts
For military families who don't want to purchase an RV, renting an RV can be a great option. RV rental companies also offer military discounts, making it an affordable way for military families to enjoy the RV camping experience. Below are RV rental companies that offer military discounts: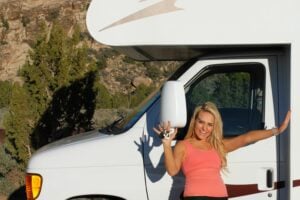 RVShare is a peer-to-peer RV rental company. Similar to how AirBnB works for houses, RVShare allows RV owners to rent their RVs to vacationers for a nightly fee.
RV owners listing their travel trailer or motorhome on RVShare can choose to offer military discounts up to 25% off. On their website, RVShare has a list of owners that currently offer military discounts.
GoCamp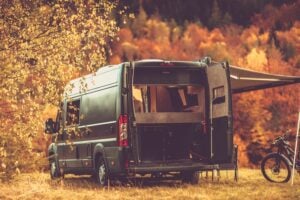 GoCamp is another peer-to-peer platform that allows camper van owners to rent out their vehicles. GoCamp's fleet is select and curated, featuring only the very best camper vans from the nicest van owners. All are fully outfitted with everything you need to hop in and go.
GoCamp offers a 15% discount on all van rentals for active military, retirees, reservists and veterans. To use the discount, simply search their website to find the perfect van. Then, then get in touch with their reservation team to verify your eligibility and receive your discount.
Campground and RV Park Military Discounts
Once you have your RV, you will need a place to park it. Many campgrounds and RV parks offer military discounts, which can make camping more affordable for military families. Below is a complete list of RV campgrounds that offer military discounts:
KOA Military Discounts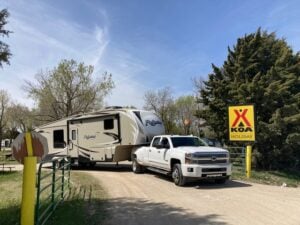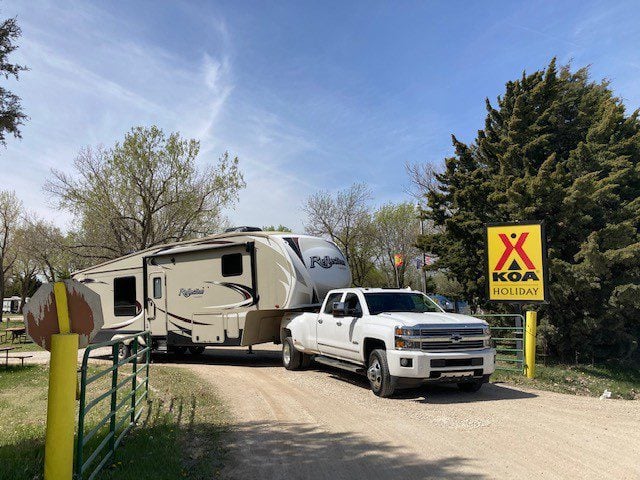 Kampgrounds of America (KOA) is the world's largest system of privately held campgrounds with more than 500 locations across the United States and Canada. Many KOA campgrounds offer a discount on nightly rates for military members and veterans.
KOA locations that offer a military discount typically offer 10% off per night. To find out if an individual KOA offers a military discount, call their office or click the "deals" tab on the location's webpage.
Encore RV Resorts and Thousand Trails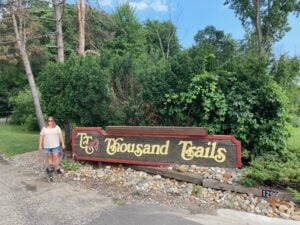 The RV resorts and campgrounds owned by Encore and Thousand Trails salute the United States and Canadian Armed Forces by offering a discount to all active and retired military personnel.
To receive the discount, simply head to RVontheGo.com and enter promo code MILITARY20 at checkout to get 20% off nightly rates for up to 6 nights. The offer is good at Encore and Thousand Trails RV campsites and rentals across the country.
Sun Outdoors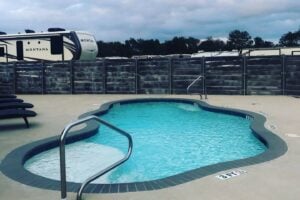 Sun Outdoors is another large chain of RV resorts that offers a military discount. The company offers 20% off select sites at Sun Outdoors resorts with their Sun Military Discount Program.
These savings apply to RV and tent campsites and vacation rentals. To apply the discount use promo code SALUTE at checkout or book your reservation by phone.
Private RV Parks
In my experience, about 75% of the privately-owned RV parks and campgrounds we visit have offered a military discount on nightly stays. The discount is typically 10 or 15% off the nightly rate.
However, the military discounts can usually not be combined with Good Sam or Passport America discounts. Before making an RV campsite reservation online, always call the office to inquire if military discounts are available.
Military Discounts on RV Supplies
Some RV suppliers also offer special discounts to show their appreciation to service members and veterans. From RV accessories to camping gear, these discounts can help you save money and make your next camping trip even better.
Camping World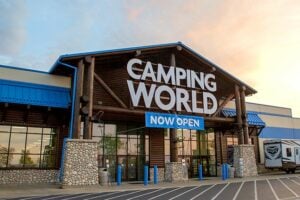 Camping World has retail locations nationwide that sell RV supplies, camping equipment and other outdoor gear. All Camping World locations offer a 5% off military discount every day of the year.
Good Sam members will save even more, as the 5% military discount will be added on top of any Good Sam membership savings. The military discount cannot be used on top of any other promotions.
The discount applies to most in-store merchandise, but does not apply to any vehicles or RVs sold at Camping World. See the Camping World website for more details.
Other RV Military Discounts
Escapees RV Club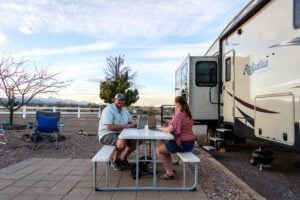 Escapees is an RV club designed to provide community for RV travelers and full time RVers. The clubs offers military discounts for memberships and mail-forwarding services.
Memberships are free for active duty military, while veterans receive a 5% discount. Both active duty service members and veterans also receive a 5% discount on the company's mail forwarding services.
National Parks Pass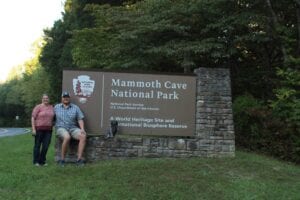 Most RV campers love visiting National Parks. Fortunately for military families, all veterans and active duty service members can receive free National Park passes. Current military members qualify for a free military annual pass, and veterans qualify for a free military lifetime pass.
Each pass covers entrance fees at lands managed by the National Park Service and US Fish & Wildlife Service and day use fees at lands managed by the US Forest Service, Bureau of Land Management, Bureau of Reclamation and US Army Corps of Engineers.
RV Care Pros Mobile RV Service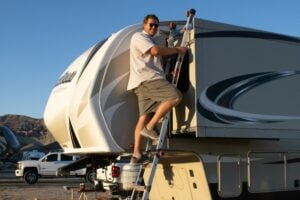 RV maintenance and repairs are a huge expense for many RV owners. To help offset these costs, RV Care Pros offers a military discount on all their mobile RV repairs. The discount is 10% off all labor charges.
The company provides mobile RV repair in Florida, Georgia, North Carolina, South Carolina, Texas and California.
Utilizing RV Military Discounts
Have your ID Ready
Most companies require proof of service to receive their RV military discounts. Have your military ID card, state-issued ID that lists veteran status or DD Form 214 ready to show when requesting a discount.
Always Ask for the Discount
Many small businesses, such as RV campgrounds or local RV supply stores, offer military discounts. However, not all of these businesses advertise their available offers. Any time your are making a reservation or checking out, ask if the business offers a military or veteran discount.
---
Thanks for reading our complete guide to RV military discounts. We hope you found some great savings for your next RV road trip.
Happy Camping!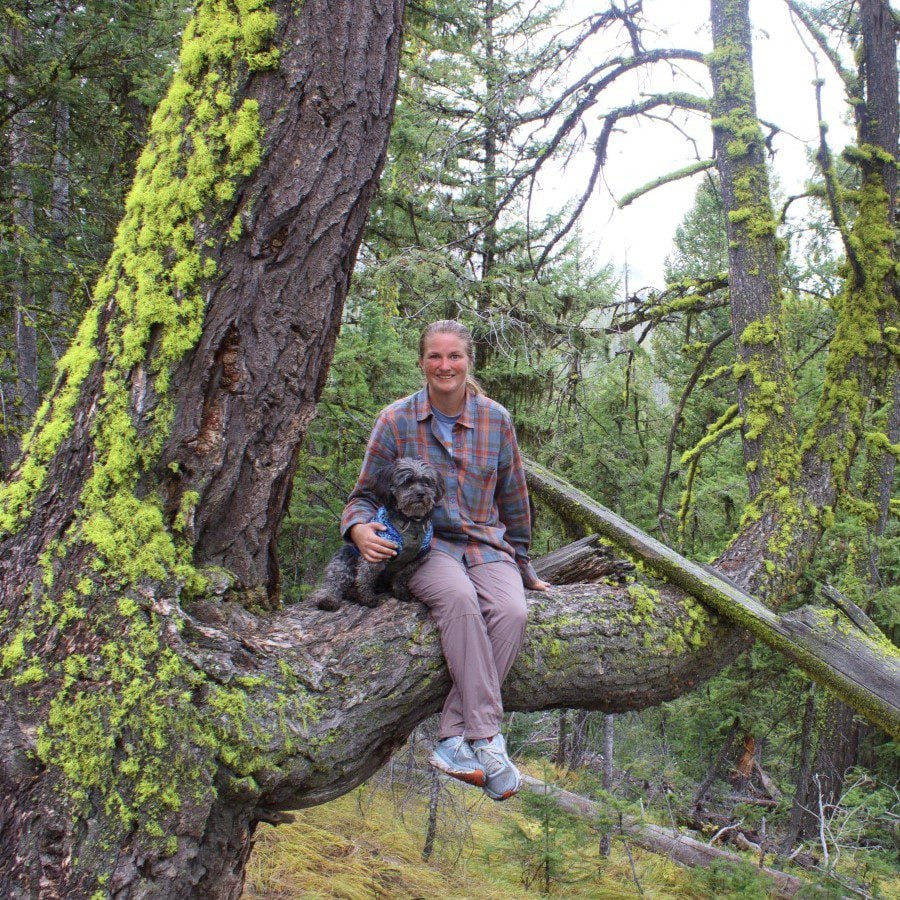 Christina Pate is a seasoned full-time RVer who, along with her husband Justin, has journeyed across the US, Canada, and Mexico. Drawing from her extensive travels, RV repairs and RV renovations, she founded Travels with Ted to guide and inspire fellow RV enthusiasts. Christina is also the co-author of The Owner's Guide to RV Maintenance and the creator of My RV Log Book.